Harry Potter Rare First Edition Book Sells For A Record-Breaking Number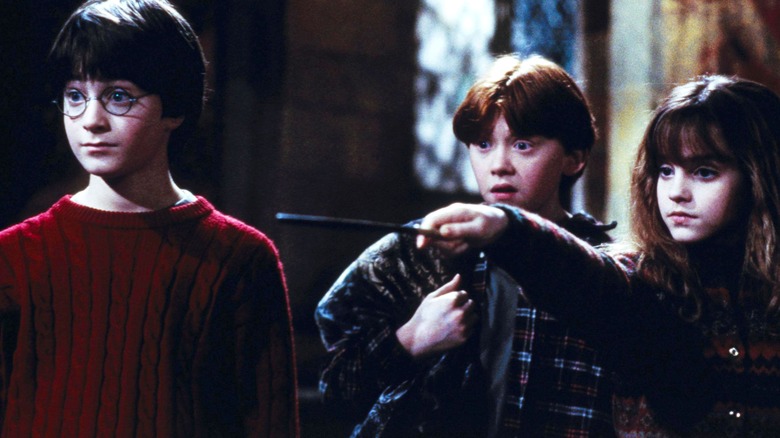 Warner Bros. Pictures
The number is $471,000. $471,000. You can easily buy a whole house with $471,000. You could buy multiple cars with $471,000. You could pay off all of your student loan debt with $471,000 and still have some leftover cash to pick up a car and a house (depending on the loans, car and house, obviously). You could pay off your family's debt, pay off your friends' debt, or go on some insane vacations. Hell, you could donate that money and see a tangible change in your cause of choice. It is a life-changing amount of money, an insane amount of money ... and someone just used it to buy a single Harry Potter book. Some things I will never understand. This is one of them.
The Harry Potter book in question was a rare first edition of "Harry Potter and the Philosopher's Stone," and with a wining bid of $471,000, this copy isn't only the most expensive Harry Potter book ever sold, it now has the rare distinction of being the most expensive commercially published 20th-century fiction book ever sold. This especially expensive copy was auctioned off by Heritage Auctions out of Dallas, Texas and bids started at a modest and totally reasonable $75,000, but the price swiftly climbed past $100,000, past $300,000, past $420,000 to the opulent $471,000. It was purchased by a "private American collector from the Midwest."
But Why? Like Why? No Seriously, Why?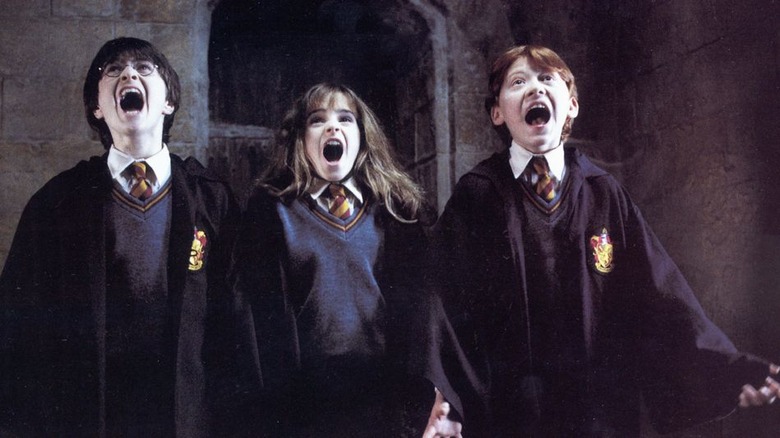 Warner Bros. Pictures
If you're wondering what made this copy so rare and expensive, we clearly have the same brain because that was the first thing on my mind. According to a ScreenRant story about the auction, this copy contains "several errors and unique properties," but those "properties" are vague. Is the book haunted? Is there some real magic trapped inside? Is it bound with locks of J.K. Rowling's hair? (Ew.) The auction company describes the condition of the book as "magical, incredibly bright and so very near pristine it's surreal to hold" and notes that only 500 copies of this particular hardcover biding were ever printed. Its notes also include that this copy has "'1 wand' listed twice on page 53 and without a space between 'Taylor' and '1997; on the seventh line of the publisher's imprint, as called for." I hope my typos also sell for hundreds of thousands of dollars one day, but I won't hold my breath.
This is a big year for Harry Potter. It's the 20th anniversary of the film series, there's a new "Fantastic Beasts and Where To Find Them" movie on the horizon, and HBO is hosting an "Return to Hogwarts" reunion special with the cast. Of course, while this flurry of Harry Potter news is taking place, J.K. Rowling continues to deny the humanity of trans people and is working overtime to make sure we all know she's a horrible, wretched person with a hateful legacy. If anything, this is an incredible reminder that even though money is fake, you shouldn't give any of it to Rowling.