Here's When You Can Watch Ron's Gone Wrong At Home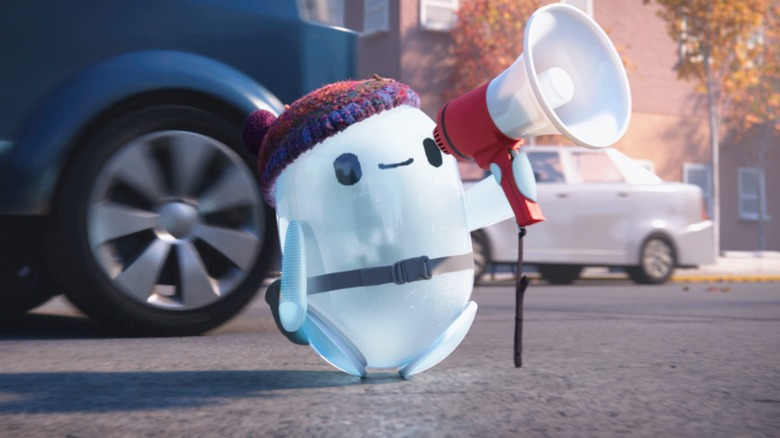 20th Century Studios
Disney scored a critical hit with the animated "Ron's Gone Wrong" earlier this year. However, the tale of a boy and his charmingly malfunctioning robot, voiced by Zach Galifianakis, didn't perform all that well at the box office. But those who are interested in seeing what this animated flick has to offer won't have to wait very long to check it out from the comfort of home. In fact, those who are still fond of physical media have the opportunity to watch it right now, if they so choose.
"Ron's Gone Wrong" has been given a traditional physical release by Disney, with the movie now available on Blu-ray/DVD, and 4K Ultra HD, with a streaming release coming very soon. What's more, people will have multiple options in terms of streaming, which will make it very accessible. We're going to go over the where and when with all of these options to make it as easy as possible for viewers.
Ron's Gone Wrong Is Already On Blu-Ray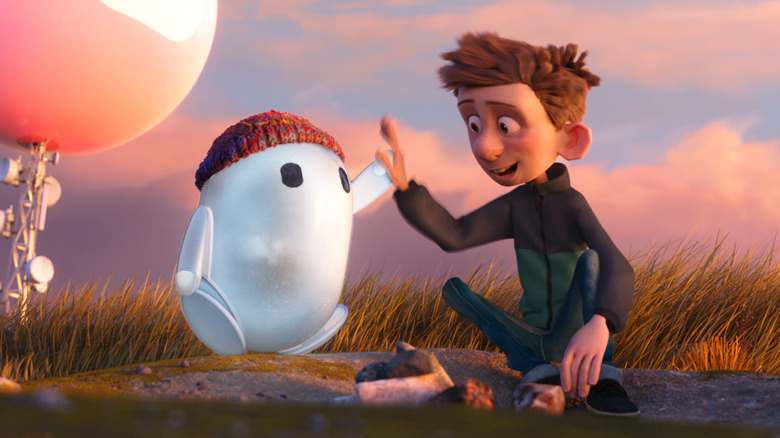 20th Century Studios
For those who are looking to purchase a copy, the good news is that "Ron's Gone Wrong" has already been released on Blu-ray, DVD, and 4K Ultra HD. It is available to purchase through most major retailers, and if you have a Redbox near you, that may be an option as well, if you're cool with renting a copy that way. As far as price goes, the Blu-ray is going for $24.99 at several major retailers such as Target, with the 4K copy set at $29.99. The DVD is generally going for $19.99, for those content to go that route.
Admittedly, the special features are a bit thin on the Blu-ray release, but for those interested, here is what is included:
DOLBY ATMOS AUDIO TRACK

A Boy and His B*Bot: When Jack Met Zach – Zach Galifianakis and Jack Dylan Grazer, the voices behind Ron and Barney, sit down to chat about a fun assortment of topics. From social media to skateboarding, the two actors from two very different generations tell us all about when Jack met Zach.

Making Ron Right – Join cast and crew behind the scenes as they reveal the skill, dedication and friendship it took to bring this film to life. From writing the script to the voice-over booth, Locksmith's artisans detail how they made Ron right.

"Sunshine" Music Video – Song from the motion picture Ron's Gone Wrong, performed by Liam Payne.

Optional English SDH, Spanish, and French subtitles for the main feature.
Ron's Gone Wrong Will Have Multiple Streaming Options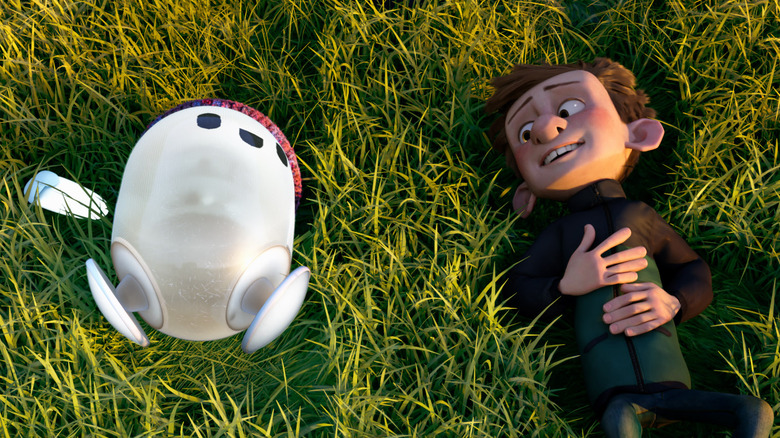 20th Century Studios
Now, for those wanting to stream the movie, there is lots of good news. "Ron's Gone Wrong" will be available to stream beginning December 15. It will be available as a digital purchase or rental from a variety of retailers. Aside from that, it will also be available to both Disney+ and HBO Max subscribers at no additional cost.
Typically, these big movies would have an exclusive streaming home, so it's unique that this one is going to both HBO Max and Disney+. This has to do with a unique deal that was recently struck between Disney and WarnerMedia that will see the studios sharing the rights to some 20th Century Studios releases. In the end, it works out better for those hoping to stream recent releases, making for more abundant options.
"Ron's Gone Wrong" was directed by Sarah Smith and Jean-Philippe Vine, with a script by Peter Baynham and Smith. The cast also includes Jack Dylan Grazer, Olivia Colman, Ed Helms, Justice Smith, Rob Delaney, Kylie Cantrall, Ricardo Hurtado, Marcus Scribner, and Thomas Barbusca.
20th Century Studios and Locksmith Animation's "Ron's Gone Wrong" is the story of Barney, a socially awkward middle-schooler and Ron, his new walking, talking, digitally-connected device, which is supposed to be his "Best Friend out of the Box." Ron's hilarious malfunctions, set against the backdrop of the social media age, launch them into an action-packed journey in which boy and robot come to terms with the wonderful messiness of true friendship.