Superhero Bits: Brie Larson Teases The Marvels, The Rock Hypes Up Black Adam V Superman & More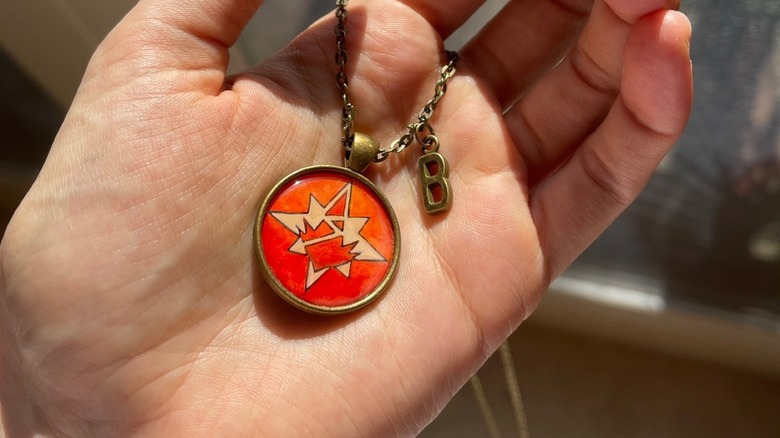 Marvel Studios
(Superhero Bits is a collection of stories, updates, and videos about anything and everything inspired by the comics of Marvel, DC, and more. For comic book movies, TV shows, merchandise, events, and whatever catches our eye, this is the place to find anything that falls through the cracks.)
In this edition of Superhero Bits:
Brie Larson has a little tease for "The Marvels."
A major writer is going exclusively to DC Comics.
The Rock is confident Black Adam will fight Superman.
Marvel's "X-Men" are going Immortal.
New Look at Suicide Squad: Kill the Justice League Is Imminent
"The Game Awards" are set to air tomorrow, and that means we're going to be treated to many things. Among them will be the premiere of the "Sonic the Hedgehog 2" trailer, but also seemingly on deck is a new look at the "Suicide Squad: Kill the Justice League" video game. This is according to the above tweet from Rocksteady's creative director and co-founder Sefton Hill. We got a new trailer for the game during DC FanDome, but it appears we might actually be getting some gameplay footage. We'll be sure to keep you posted on that front. For now, you can check out the gif above for a little taste of what's to come.
The Flash Season 8: Armageddon Part 5
Here's the official promo for the fifth episode of the eighth season of "The Flash" on The CW:
The conclusion to Armageddon presents an opportunity for The Flash (Grant Gustin) to end his lifelong battle with Reverse Flash (guest star Tom Cavanagh) for good, but the payoff could be too much for Barry and team to handle. Meanwhile, Mia Queen (guest star Katherine McNamara) drops in from the future looking to save a lost loved one, and she won't let anything stand in her way.
Menhaj Huda directed the episode, which was written by Kristen Kim.
Immortal X-Men Series Announced By Marvel Comics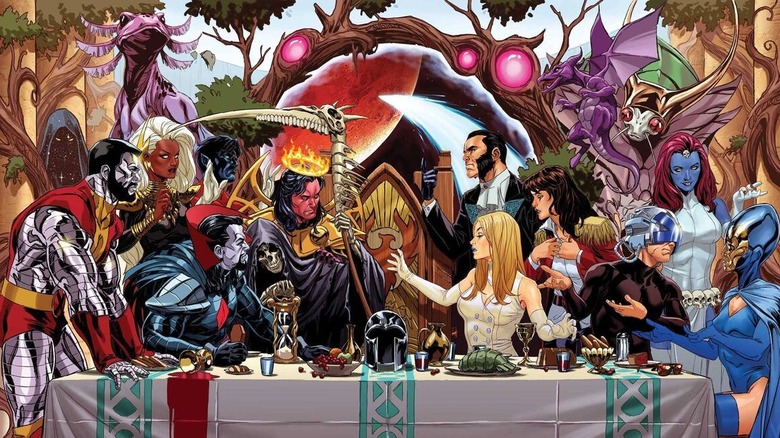 Marvel
The X-Men are going Immortal next year. Marvel has revealed a new ongoing series titled "Immortal X-Men" that will focus on "current leaders of mutantkind known as The Quiet Council." We get a glimpse of that in the above artwork, which is quite biblical. The series comes from the minds of Kieron Gillen and Lucas Werneck. The synopsis reads as follows:
The Quiet Council rules the Krakoan age, for better... or worse. Now, shaken by INFERNO and X LIVES OF WOLVERINE/X DEATHS OF WOLVERINE, they strive to hold together—no matter how much they want to tear each other apart. Take a seat in the room where it happens. "It" being "the most powerful people on Earth deciding the fate of the whole planet." Prepare for sinister secrets to be revealed and learn that some secrets are more sinister than others...
Immortal X-Men #1 hits stands on March 30.
Calls for a JLA/Avengers Reprint In Honor of George Perez
We recently got some brutal news, as comic book legend George Perez has revealed that he has terminal cancer and has been given around six months to live. Social media showed an outpouring of support for the highly-influential storyteller, as one might expect. One thing that came up several times was a call for Marvel and DC to team-up in order to release a new collected edition of the 2003 crossover series "JLA/Avengers," one of the very rare crossovers between the two publishers. Those who have asked to see this happen recommend donating the money to Perez, and it seems like a damn fine idea. Perez has done so much for both Marvel and DC, so now would be a great time to see them get together and make this happen.
Hawkeye Character Posters for Maya and Kazi
The last two episodes of "Hawkeye" have really kicked things into high gear with the introduction of Maya Lopez, aka Echo, and her right-hand man Kazi. Now, Marvel has released a pair of character posters for the heads of the Tracksuit Mafia, which you can check out in the Instagram post above. We are presumably going to see a lot more of Maya in the future, what with the "Echo" series on the way, so it is a good time to get acquainted with her.
Tom Taylor Signs Exclusive DC Comics Contract
Tom Taylor is one of the biggest names working in comics today, and is behind some of the most popular series in recent memory for both Marvel and DC. That is why the above tweet is a big deal, as Taylor has revealed that he is now exclusively working for DC Comics. His recent work on "Nightwing" has been of particular note, but some of his Marvel work included big titles such as "Spider-Man" and "Wolverine," as well as some "Star Wars" titles. So this is a potentially big loss for Marvel and a huge win for DC. In the end, it's the readers who win, as Taylor is as good as they come in the modern age, regardless of the publisher he's working for.
The Rock All But Promises Black Adam is Going to Fight Superman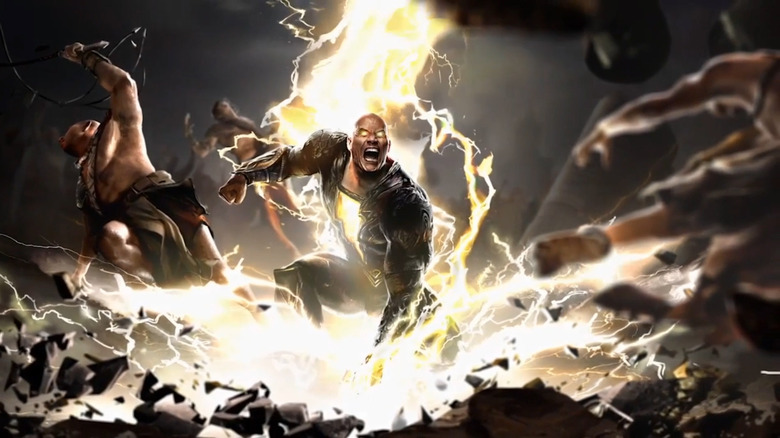 Warner Bros.
Dwyane "The Rock" Johnson is entering the DC universe next year with "Black Adam," taking on the title role as the comic book anti-hero. There has been talk about the wrestler-turned-actor potentially duking it out with Superman on the big screen. Well, in a new interview with Total Film (via GamesRadar), the man himself has offered some assurance that is something we'll see one day. Says Johnson:
"Let's make sure we respect tradition and mythology, but let's not be handcuffed creatively. We can do anything if we keep the audience first. So to me, there's a battle that's going to go down one day, between Black Adam and Superman."
So there we have it. Someone be sure to call Henry Cavill and tell him to keep his Superman suit pressed.
Brie Larson Has Teased The Marvels
Lastly, "Captain Marvel" star Brie Larson has offered a tiny little tease of the upcoming sequel, titled "The Marvels." As we can see in the above Instagram post, the actress is holding a necklace with Captain Marvel's symbol in the middle, and the caption reads 2-17-23, which is when we can expect to see the movie in theaters. While much remains under wraps, it will be directed by Nia DaCosta ("Candyman"), with Teyonah Parris reprising her role as Monica Rambeau, and Iman Vellani making her big screen debut as Ms. Marvel, aka Kamala Khan. The character will make her MCU debut in "Ms. Marvel" on Disney+, but will be making the jump to help Carol and Monica on this presumably large-scale adventure.