Everything We Know About Marvel's Echo So Far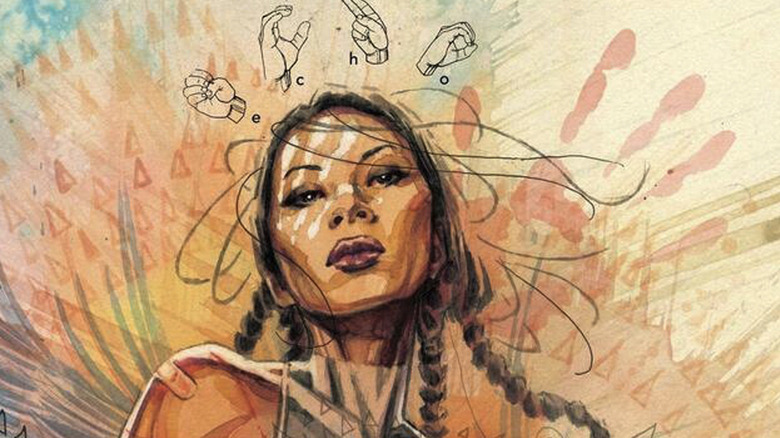 Marvel
In an effort to expand its pop culture empire, Marvel Studios is developing a new batch of streaming shows which will help transition the Marvel Cinematic Universe out of the Infinity Saga and into new territory. One of the projects that will help do that is "Echo," a spin-off show which centers on a deaf superhero who has photographic reflexes, enabling her to perfectly replicate any fighting style she encounters. (If that sounds familiar, it's because another Marvel character, the "Black Widow" movie character Taskmaster, has the same ability.)
When and Where to Watch Echo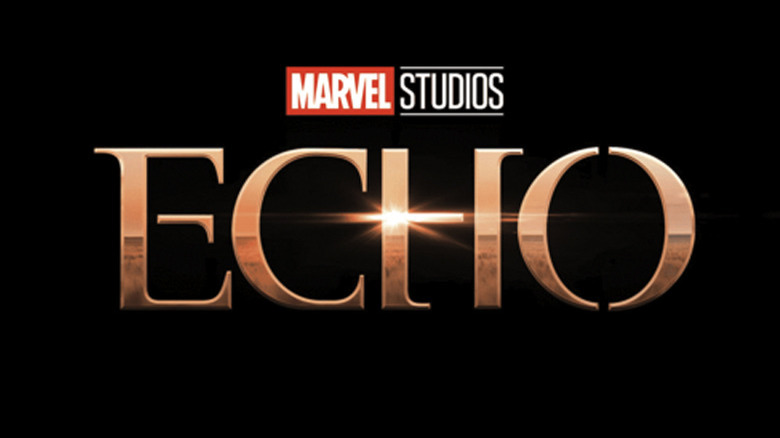 Marvel Studios
"Echo" does not have a release date yet, but the show will be available exclusively on Disney+, putting it alongside previous Marvel Studios shows like "WandaVision," "The Falcon and the Winter Soldier," "Loki," "What If...?," "Hawkeye," "Ms. Marvel," "She-Hulk," "Moon Knight," "Secret Invasion," and more. The series was originally rumored to be in the works this past March, and it was officially confirmed during the recent Disney+ Day festivities. We suspect it'll be at least a year before the show makes its way onto the streamer, but again, no official release date has been teased yet.
What We Think Echo Will Be About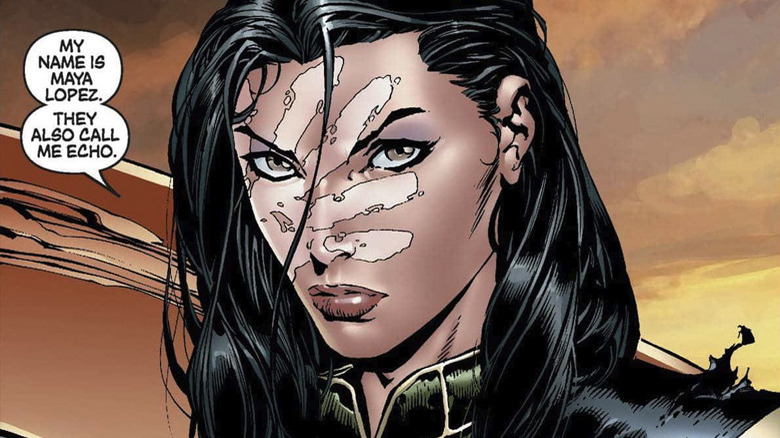 Marvel
I encourage you to read our explainer about Echo's Marvel Comics history for a deep dive into the character, but I suspect that after making her debut in the upcoming "Hawkeye" series, we might see a reversal of what happened in the comics: maybe Echo takes over the mantle of Ronin, the hooded warrior role Jeremy Renner's Clint Barton adopted in "Avengers: Endgame."
In one stretch of the comics, Maya becomes the host for the Phoenix Force, the entity that takes over Jean Grey during the X-Men's "Dark Phoenix" saga. We know the X-Men will eventually be brought into the Marvel Cinematic Universe, but it may be too soon to bring back the "Dark Phoenix" storyline after the whimper of that final 20th Century Fox "X-Men" movie.
Alternatively, Echo's origin story involves New York City villain The Kingpin murdering her father at a young age and raising her as his own daughter, eventually trying to use her as a pawn in his attempt to take down Daredevil. Daredevil and Kingpin previously appeared in the Marvel Netflix shows, which are not part of the official Marvel Cinematic Universe, but it's possible that by the time this "Echo" series is ready to begin filming, Marvel president Kevin Feige will want to incorporate those characters directly into the MCU; an "Echo" show feels like a good place to re-introduce both Kingpin and Matt Murdock/Daredevil without the fanfare of launching them straight back in with their own show.
Of course, Marvel Studios might just be genuinely interested in exploring this character in a deeper way, so maybe this show will simply be "the continuing adventures of Echo" without any grand links to other Marvel properties.
What We Know About the Echo Cast and Crew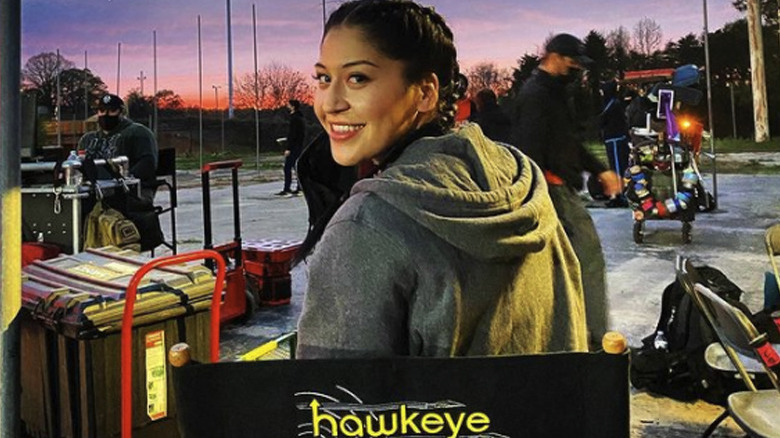 Alaqua Cox/Instagram
Native American actress Alaqua Cox has been cast as Echo/Maya Lopez, and she's the only actor we know for sure will appear in the "Echo" series. But we know that veteran Native American actor Zahn McClarnon, who was terrific in "Fargo," "Westworld," and "Reservation Dogs," will be playing Maya Lopez's father William in "Hawkeye," so it's a good bet that he'll be appearing in this spin-off series as well. 
Etan Cohen ("Idiocracy," "Men in Black 3") and Emily Cohen ("Fruits of Labor," "Bodies at War") are serving as writers and executive producers on "Echo."