Superhero Bits: A Fresh Look At Black Adam, Spider-Man: No Way Home IMAX Teaser & More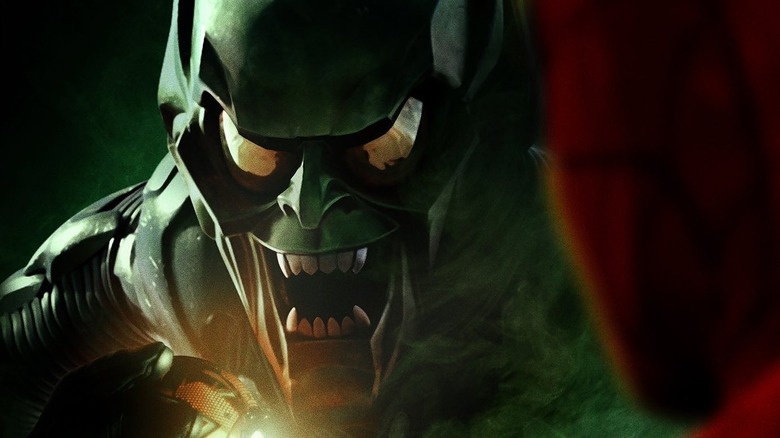 Sony Pictures
(Superhero Bits is a collection of stories, updates, and videos about anything and everything inspired by the comics of Marvel, DC, and more. For comic book movies, TV shows, merchandise, events, and whatever catches our eye, this is the place to find anything that falls through the cracks.)
In this edition of Superhero Bits:
Marvel Future Revolution won an award

A new glimpse at The Rock in "Black Adam"
The many great looks of Loki
"Spider-Man: No Way Home" and "Peacemaker" postes
New Peacemaker Poster
As promised, we've got several posters to share today. First up, we have some new artwork for "Peacemaker" from James Gunn, which is set to arrive on HBO Max in January. The show, which takes place in the same universe as "The Suicide Squad," sees John Cena reprising his role as the title character, and it recently got a brand new trailer as well. HBO Max is starting to put the hype train in full gear for this one, so stay tuned for more.
Kate Bishop and Lucky the Pizza Dog Cover Art
Kate Bishop has been the breakout star of "Hawkeye" on Disney+. Well, at least as far as humans go. Lucky the Pizza Dog is the real star, and it stands to reason that Marvel Comics is going to lean into that. Case in point, artist Carmen Carnero recently shared the above cover art for "Hawkeye Kate Bishop" #4, which is set to hit stands in February. Aside from being pretty dang cute, it takes a firm stance against pineapple going on pizza.
Marvel's Nightcrawler Statue from Sideshow Collectibles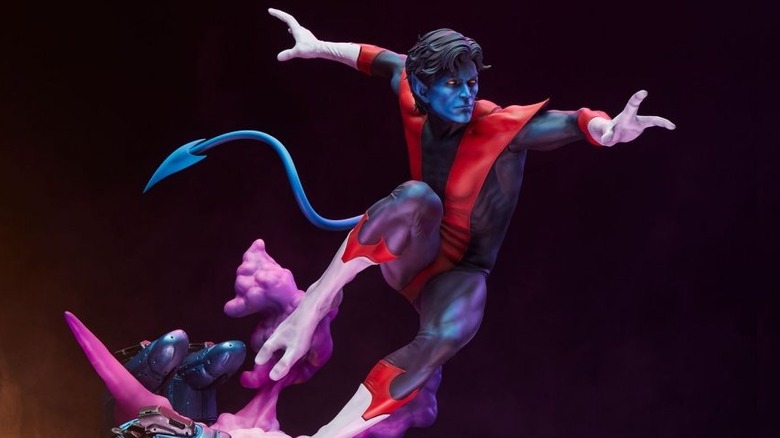 Sideshow Collectibles
X-Men fans, particularly those who love Nightcrawler and also happen to have some expendable cash, may be interested in what Sideshow Collectibles has coming down the pipeline. Their Nightcrawler Premium Format Figure stands at nearly two-feet tall (seen above) and is now available for pre-order. There are two different editions, with the Collector Edition Nightcrawler Statue going for $595, and the Sideshow Exclusive Edition set at $615. Those interested can find full details and pre-order info at Toy Ark.
Loki's Best Looks Video
Marvel has released a new video centered on everyone's favorite god of mischief, Loki. The video specifically provides an overview of some of the character's best styles over the years, while providing a fresh animated look at these various iterations of Thor's adopted brother. Some of these looks will be familiar to those who watched "Loki" on Disney+ earlier this year, where many variants of Loki appeared in The Void.
Marvel Future Revolution Named iPad Game of the Year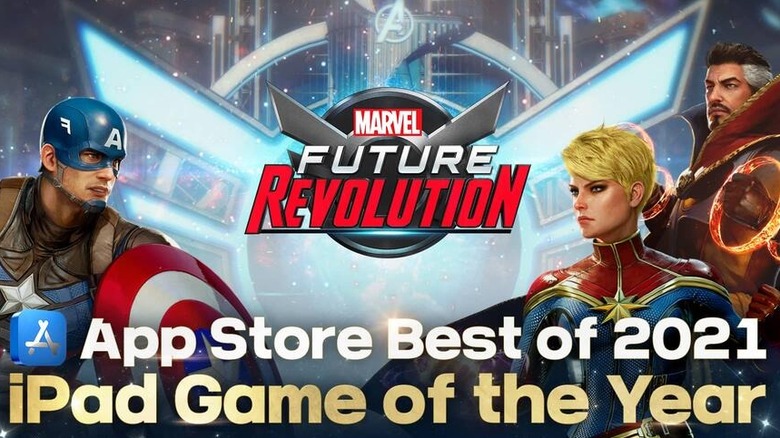 Marvel
Did you know that the Apple's App Store Best of 2021 Awards is a thing? I certainly didn't. In any event, it is very much a real thing and Marvel's mobile RBP "Marvel Future Revolution" took home one of the big awards, as it was named "iPad Game of the Year." Joe Lee, Executive Producer at Netmarble, the studio behind the game, said the following:
"To be recognized with this prestigious award is immensely humbling, as we really strove to make a first-of-its-kind game for Marvel that connected players from all over the world. We were up against apps and games judged on delivering exceptional quality, cutting-edge design and intuitive usability, as well as advanced application of Apple's unique technologies, making this especially rewarding. Thanks to our talented team of developers, our highly collaborative relationship with Marvel, and the long hours put in by our entire team at Netmarble, we were able to bring our shared vision to life. We can't wait to show you what's in store for MARVEL Future Revolution in 2022."
The good news is, the game is free to play and is available on both Android and Apple devices. So if this prestigious honor is making you curious, it won't cost anything to give it a go.
Hawkeye Stars Play This or That
Marketing a show with just trailers and posters can be a bit boring. Marvel has tried to switch it up a bit for "Hawkeye" with show's stars, Hailee Steinfeld (Kate Bishop) and Jeremy Renner (Clint Barton), playing a little game of "This or That." Much like the MCU show itself, the game is holiday-themed. This might, at the very least, scratch the itch for fans until next week's possibly game-changing episode arrives.
Black Adam Graces New Total Film Cover
"Black Adam" has been a long time coming, but the movie is finally due to hit theaters next summer. Dwayne "The Rock" Johnson, who stars as the DC anti-hero, has shared a brand new cover for the upcoming issue of "Total Film Magazine," and it just so happens to feature the title character. It doesn't offer too much, but we do get right in the face of the hoodie-rocking, stone-faced figure. We'll likely get some more tidbits once the issue itself hits stands, so be on the lookout.
Spider-Man: No Way Home Imax Trailer and Poster
Today brings us yet another new spot for "Spider-Man: No Way Home," this time from the folks at IMAX, who are proposing that fans should see the movie on the biggest screen possible. There is no bombshell new footage in it or anything like that, but there are a few choice shots that especially eager fans may want to see. Aside from that, the company also released a new, exclusive poster. Check it out.
Ready for IMAX to take you into the multiverse? #SpiderManNoWayHome arrives December 17 and only IMAX immerses you into the action with 26% more picture. Score your seats today! https://t.co/0pi49QuflH pic.twitter.com/vqdWYVYWmV

— IMAX (@IMAX) December 3, 2021
Unlike some (not amazing or spectacular) character posters that we'll get to in a second, I'd say this banner is pretty solid. "Spider-Man: No Way Home" swings into theaters on December 17, with advanced tickets available now.
Spider-Man: No Way Home Villain Posters
Lastly, "Spider-Man: No Way Home" mere weeks away, the marketing machine is ramping up. As such, we got a few new character posters for the movie, highlighting Doc Ock, Electro, and Green Goblin. 
I'll refrain from saying anything too much about them as I subscribe to the if you can't say anything nice, don't say anything at all mentality. Let's just say these probably aren't the posters fans will be dying to hang on their wall after the movie comes out.