Here's How Many Episodes The Book Of Boba Fett Will Run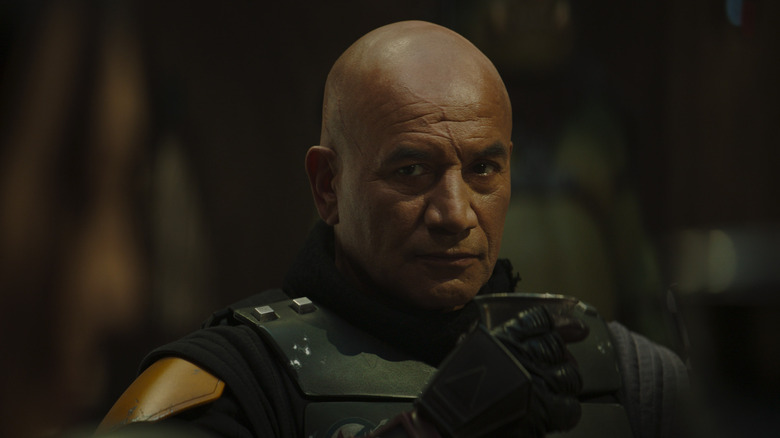 Lucasfilm
The introduction of the Disney+ streaming service, as recently celebrated in this year's Disney+ Day, immediately created a whole new set of storytelling possibilities for the many, many properties under the studio's umbrella. The unveiling of "The Mandalorian" on the very first day of the streaming platform's launch proved to be a massive hit, conditioning viewers to expect a fresh extension of franchise lore in relatively bite-sized episodes and easily manageable seasons. The later premieres of Marvel's "WandaVision," "The Falcon and the Winter Soldier," "Loki," "What If...?," and now "Hawkeye" further established expectations for fans who were eager to see supporting characters get expanded stories of their own.
With Lucasfilm's "The Mandalorian" spin-off, titled "The Book of Boba Fett," fans naturally assumed that this latest "Star Wars" series would clock in with the exact same amount of hours as its parent show. However, where both seasons of "The Mandalorian" so far have been evenly split between 8 episodes a piece, Lucasfilm has just revealed that the inaugural season of "The Book of Boba Fett" will come in slightly under those expectations.
How Many Episodes is The Book of Boba Fett?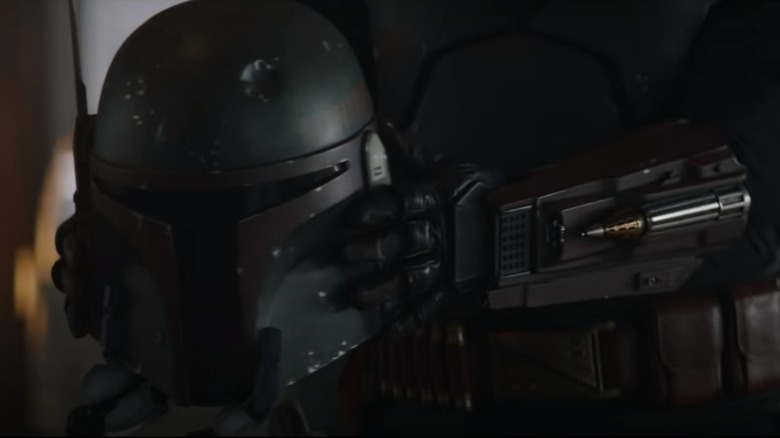 Lucasfilm
With the premiere date exactly a month away, the marketing for "The Book of Boba Fett" is officially kicking into gear. Earlier today, we received a batch of new TV spots and character posters that further teased the kind of attention to detail that fans can expect from the new spin-off show. While announcing those aforementioned posters, the official Star Wars account on Twitter revealed the exact episode count for the upcoming season of "The Book of Boba Fett." You can check out the tweet below.
Witness the rise of Boba Fett and Fennec Shand in one month. The Book of @BobaFett, a seven-episode Original Series, begins December 29 on @DisneyPlus. #TheBookOfBobaFett pic.twitter.com/IuuslMma7q

— Star Wars (@starwars) November 29, 2021
With a somewhat less-than-dramatic flair (everyone's a critic, I know), the tweet casually breaks the news that "The Book of Boba Fett" will run for 7 total episodes. This is a very slight change compared to "The Mandalorian" and its consistent total of 8-episode seasons to this point, but it's encouraging that Lucasfilm isn't staying committed to an arbitrary number of pre-established hours simply as a result of fan expectations, creative comfort level, or just the basic business reality of dragging out a buzzy new title for an extra week because they can. If the writing dictates seven total hours of story, then consider me a little more relieved that "The Book of Boba Fett" might actually justify its own existence, rather than serve as little more than a prolonged nostalgia trip for fans of the oddly popular side character.
The first of 7 episodes of "The Book of Boba Fett" will blast its way to Disney+ on December 29, 2021.