The Original Matrix Is Heading To IMAX For The First Time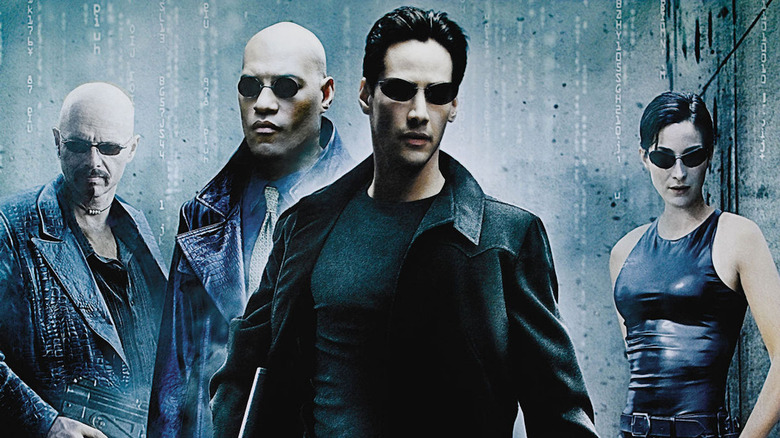 Warner Bros.
Dust off your leather trench and throw on a pair of tiny black sunglasses, because "The Matrix" is hitting your local IMAX theater for the very first time and you might as well go all out for the occasion. Think of this like the ren faire, but with more 100% more combat boots and 100% fewer giant turkey legs. This is the time to reach way back into your closet and pull out those Tripp pants you bought from Hot Topic a decade or two ago and haven't had the heart to throw out. If you've been looking for an opportunity to dye you hair black or whip out an undercut, do it. Keanu would approve.
In honor of "The Matrix Resurrections," which will go down the rabbit hole and into theaters on December 22, 2021, select IMAX theaters across the country are screening "The Matrix" for a blink and you'll miss it two night run on Tuesday, December 7 and Wednesday, December 8, 2021. While Matrix fans the world over are probably rejoicing by throwing on a black leather catsuit and practicing their back bends, the IMAX team seems to be pretty thrilled too. As Megan Colligan, president of IMAX Entertainment said: 
"'The Matrix' forever changed the visual language of epic filmmaking and we're very excited for fans everywhere to be able to enjoy this groundbreaking film for the first time in IMAX."
Your Mind Makes it Real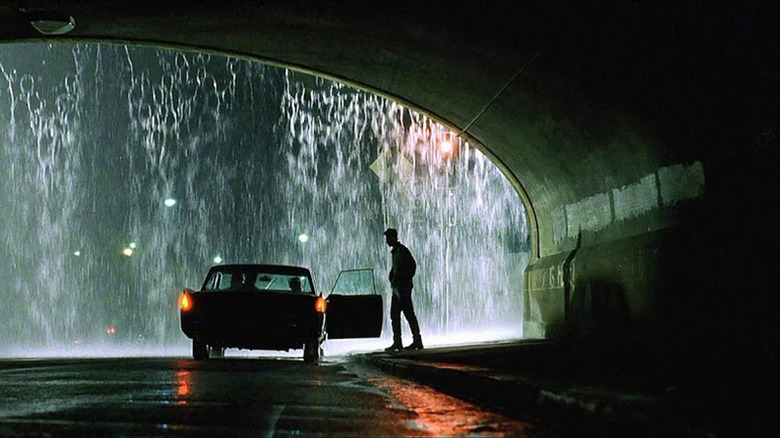 Warner Bros.
There are so many excellent scenes in the first movie that would benefit from the full IMAX experience. Besides the obvious slow-mo scenes and the physically impressive stunt work, I personally would love to be fully enveloped by the goth club scene where Neo meets Trinity for the first time. You know, the club that's playing a dance remix of Rob Zombie's "Dragula." I want to see, hear and experience every second of that very specifically aesthetic moment, and I'm delighted that IMAX and Warner Bros. are giving me that chance. Also, has anyone asked Zombie about this? I mean, I know he's busy with "The Munsters," and being the only good wife guy, but this is a cool thing for him too, right?
If you're needing a little style advice, a wee bit of inspo before you hit the theaters in December, look no further than the cool new character posters that just dropped for "The Matrix Resurrections." You truly cannot fault this franchise's style. Cybergoth forever.
Re-enter the Matrix with these character posters for The Matrix Resurrections. In theaters and on HBO Max* 12.22.21. #TheMatrix (1/2) pic.twitter.com/9LWCvb8HdN

— The Matrix Resurrections (@TheMatrixMovie) November 22, 2021