Superhero Bits: Pizza Dog Gets The Hawkeye Poster He Deserves, Miles Morales What If...? Comics & More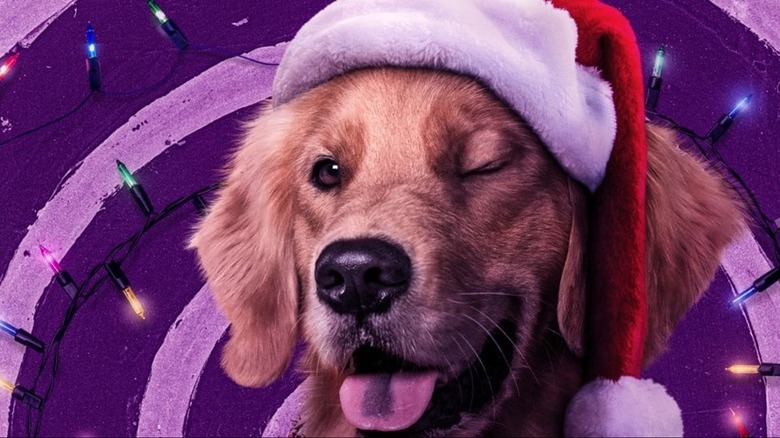 Marvel Studios
(Superhero Bits is a collection of stories, updates, and videos about anything and everything inspired by the comics of Marvel, DC, and more. For comic book movies, TV shows, merchandise, events, and whatever catches our eye, this is the place to find anything that falls through the cracks.)
In this edition of Superhero Bits:
"Hawkeye" begins its one-week countdown
Miles Morales is getting some "What If...?" stories
DC's "Superman: Son of Kal-El" is incredibly popular
The Flash season 8 gets a new trailer
The Flash Season 8 Trailer
Rather than release a promo for the next episode of "The Flash" season 8, The CW has released a trailer teasing more of what's to come this season, in a larger sense. That is logical, given that this season is kicking off with the five-part "Armageddon" event. "The Flash" returns with a new episode on Tuesday, November 23.
Superman: Son of Kal-El #5 Is Incredibly Popular, For Obvious Reasons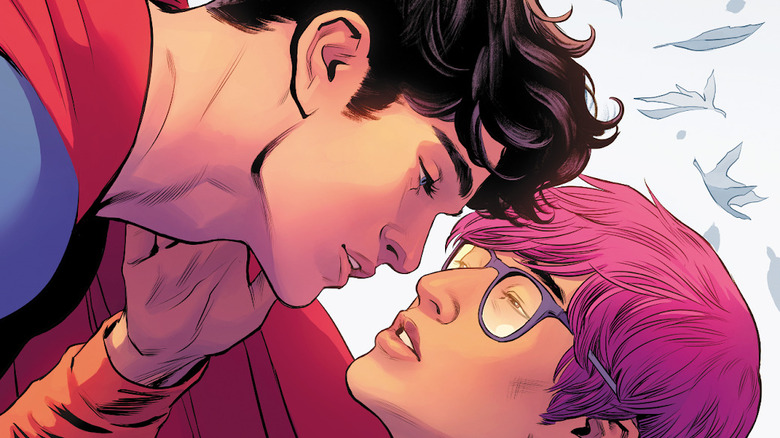 DC
As we recently learned, "Superman: Son of Kal-El" #5 reveals that Jonathan Kent, the son of Clark Kent and DC's current Superman, is bisexual. The issue has, as a result, become incredibly popular. Now, the publisher has revealed that the issue will be getting a second printing. Per DC, "If you missed out on ordering the first time, fans can now order a copy of "Superman: Son of Kal-El" #5 at their local comic book shops by Sunday, November 28, and it will be available on the same day that "Superman: Son of Kal-El" #6 arrives on December 28." Those who want to get a copy would do well to visit your local comic shop.
Tony Stark Citizen Watch
Citizen has partnered with Marvel for several watches recently, one of which has been highlighted on Marvel's Instagram. Namely, the Tony Stark watch, which looks to be  worthy of the wealthy superhero. For those who may be interested, the watch is currently going for $295 on Citizen's website, and you can check it out by clicking this link.
Image Comics Goes Supermassive With Its Superheroes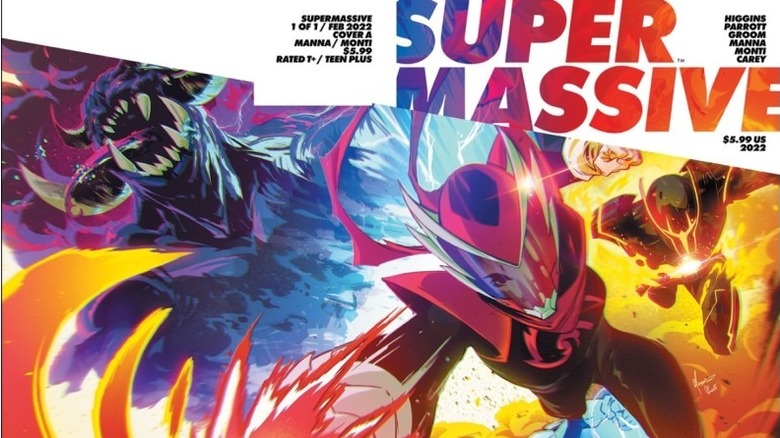 Image Comics
Image Comics is doubling down on the superhero game in a big way with an upcoming event titled "Supermassive." This event book will include the currently running "Radian Black" (which is very good by the way), while setting the stage for a new ongoing superhero book titled Rogue Sun by writer Ryan Parrott and artists Abel and Chris O'Halloran. In an interview with io9, "Radiant Black" writer Kyle Higgins said the following:
"The best part of making comic books is the collaboration. My favorite part is when that collaboration is with your friends. From Power Rangers to Ultraman, Mat, Ryan and I have done quite a bit of world building together. All of which feels a bit like a warmup act for what we're building now. To echo Mat's sentiment—there's a reason we're calling this Supermassive. Thirty years ago, Image changed the superhero game. This February, we're excited to help kick off the next stage of where creator owned superheroes can go."
Image Comics cinematic universe, anyone?
Spider-Man: No Way Home Emojis Arrive on Twitter
As the Spider-Man fans among you may have noticed, a new "Spider-Man: No Way Home" trailer dropped last night, and it had an awful lot going on. To coincide with the release of the trailer, Marvel and Twitter collaborated for a series of emojis, again created by artist 100% Soft, that are now available on the social media platform (seen above). Some of those emojis line up with returning villains that were finally revealed in the new footage. Will there be more to come?
What If... Miles Morales Announced by Marvel Comics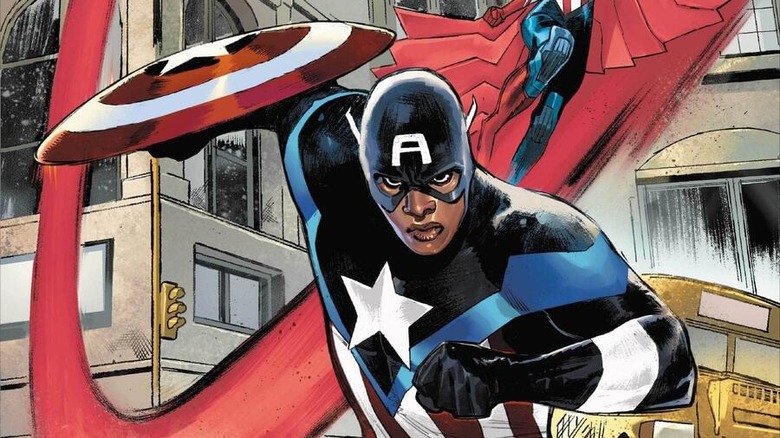 Marvel
We recently got a glimpse of some peculiar art that seemingly depicted Miles Morales as Wolverine. Now, Marvel Comics has revealed what that was all about, as a new series titled "What If...Miles Morales" is set to arrive next year. We're going to see the hero, typically suited up as Spider-Man, in all sorts of alternate realities, such as one where he is Captain America, as seen above. Marvel, in a press release, described the book as follows:
This new spin on the classic WHAT IF series will explore the Marvel Comics Multiverse and answer the question "What if Miles Morales followed in the footsteps of a Marvel hero other than Spider-Man?" Each issue, all-star creators will introduce the saga of a new version of Miles Morales and it all begins with writer Cody Ziglar, artist Paco Medina, and the friendly neighborhood... CAPTAIN AMERICA! What if...Miles Morales had never been bitten by a genetically enhanced spider and became Spider-Man? What if instead...the U.S. government recruited, trained, and granted him incredible powers with the Super-Soldier Serum? What makes Miles a hero no matter the circumstances, no matter the reality?!
"What If...Miles Morales" #1 hits stands in March.
Spider-Man: No Way Nome Additional Footage Surfaces
Some extra footage not seen in the main "Spider-Man: No Way Home" trailer has surfaced online. Presumably, these bits of footage came from international trailers. This is not at all uncommon and, as of yet, it doesn't appear that much of this footage is monumental. Though there was that peculiar bit where Lizard gets punched by someone that isn't there. Is that you, Andrew Garfield?
Spider-Monday is Happening On November 29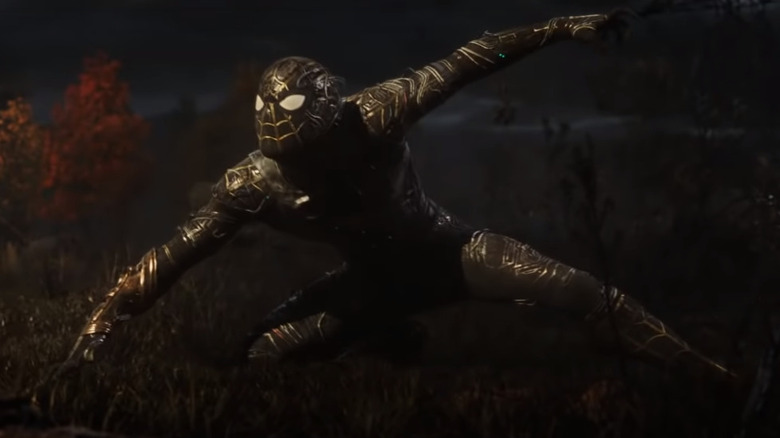 Sony Pictures
Also on the "Spider-Man: No Way Home" front, the end of the trailer explains that tickets for the movie are going to go on sale on Monday, November 29. That, in itself, is important as this figures to be one of the biggest blockbusters of the year. Beyond that, the trailer also reveals that the day will be known as "Spider-Monday." What, precisely, will the day consist of? Will there be a sale on spiders on the day that is also Cyber Monday? That remains to be seen, but fans should mark this one down on the ol' calendar.
Hawkeye Gets New Posters and a TV Spot
Lastly, we have but one week left until "Hawkeye" officially arrives with its first two episodes on Disney+. The marketing has ramped up, as evidenced by the above spot, which is starting the one-week countdown until Clint Barton and Kate Bishop team up on screen for our entertainment. In addition to the new footage, we also got a few character posters, highlighting Clint and Kate, as well as Lucky the Pizza Dog, perhaps the most important character to make his way to the MCU since Thanos. 
"Hawkeye" arrives with the first two episodes premiering on Disney+ starting on November 23, 2021.