14 Shows Like Broadchurch That Are Definitely Worth Watching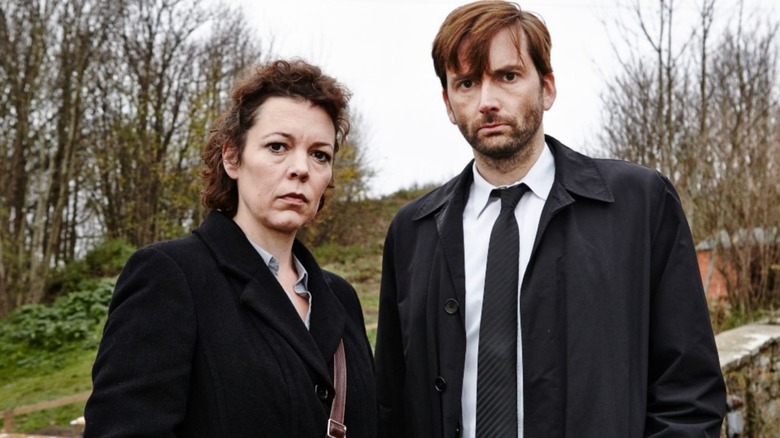 HBO
There's a reason why people keep going back to "Broadchurch." The ITV series set in a fictional Dorset town has a lot of the elements that make mystery series so appealing. In stories like this, a prominent character, often a detective, arrives from out of town to help with a case, clashing with local law enforcement. In "Broadchurch," that's David Tennent's character, Alec. There's often a more seasoned local detective who thinks they know everything, and whose world gets flipped upside-down once skeletons start falling out of the closet. That's Olivia Colman's "Broadchurch" character, Ellie, to a T. There's also something cozy about mysteries set in small towns or scenic areas where you wouldn't expect anything dark or twisted to be going on ... but it always, always is. 
With those elements in mind, here are some shows like "Broadchurch" that you may want to see after you've watched Alec and Ellie close their cases for the first (or fifth) time. There are many shows about people who go to small towns and end up solving mysteries, or about two investigators with an "Odd Couple"-style dynamic that makes them fun to watch. Plenty of series manage to recreate what makes "Broadchurch" great — just not the U.S. "Broadchurch" remake. We don't talk about that.
Grantchester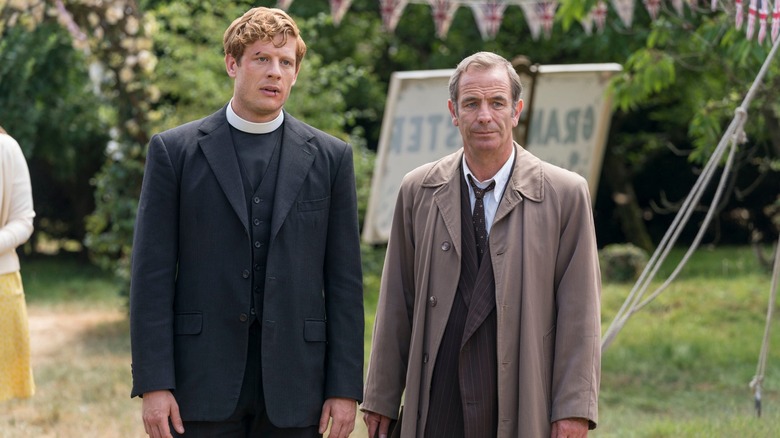 ITV
"Grantchester" has been running for six seasons, and through two protagonists, on ITV in the United Kingdom and on PBS' Masterpiece Mystery in the United States. The hot priests played by James Norton and, subsequently, Tom Brittney didn't move to the small rural area just outside of Cambridge to solve mysteries, but that's what both of them end up doing anyway. Along the way, both priests also end up teaming up with the grumpy local detective, Geordie. 
Like "Broadchurch," Geordie and Sidney (later Geordie and Will) make an odd couple without emulating the Sherlock Holmes and John Watson dynamic. These mystery shows aren't about eccentric geniuses and their sidekicks. They're more down to Earth than that. Unlike "Broadchurch," "Grantchester" is a period show. It's set in the 1950s, with a jazzy soundtrack and no pesky internet. That makes the show feel cozier, but also provides a lot of challenges for the characters due to the politics of the era.
Marcella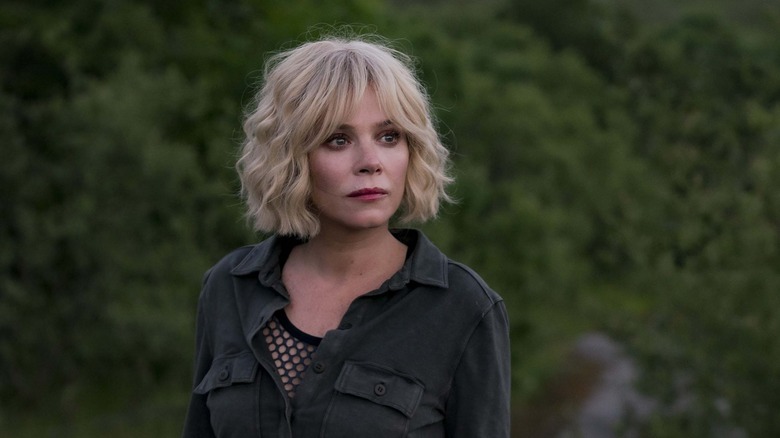 ITV
"Marcella" stars Anna Friel ("Pushing Daisies") and Jamie Bamber ("Battlestar Galactica") and is set in an outer borough of London, but it can still be compared to "Broadchurch" in a few ways. For one thing, Friel's character on "Marcella" and Olivia Colman's character on "Broadchurch" are both complex female protagonists. Both shows aired on ITV in the U.K. Without giving too much away, Marcella also goes through a divorce and a lot of mess at home. 
"Marcella" can be a little more intense than "Broadchurch." The lead is hunting serial killers, not solving a single murder that shakes up a community. Her mental wellness is also a little more explored than that of either of the detectives on "Broadchurch." If you really like the fish-out-of-water elements of "Broadchurch," however, stick around for Season 3 of "Marcella," during which the titular detective goes undercover in Northern Ireland. That's probably the most similar.
Mare of Easttown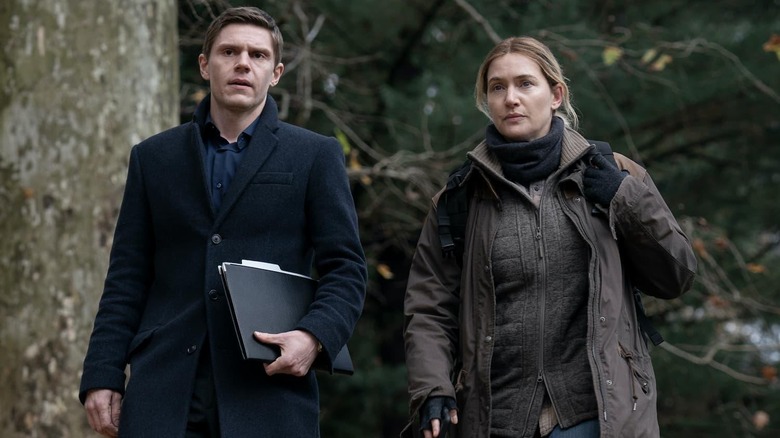 HBO
Kate Winslet gave a Western Pennsylvania accent the ol' college try in this hit HBO series. But while the Wawa of it all may have been the show's biggest take away, "Mare of Easttown" show also gave audiences a gripping mystery and an exploration of grief that's pretty comparable to "Broadchurch." One murder investigation uncovers more secrets about the town — and a few more unsolved cases — than anyone in Easttown would have anticipated. Sound familiar? 
Also like "Broadchurch," "Mare of Easttown" starts with an out-of-town detective named Colin Zabel (Evan Peters) partnering up with a local officer, Mare (Winslet), who thinks she knows everything that goes on in town. Mare's experience and insider knowledge is helpful at times, but at others Colin's perspective comes in handy. 
The biggest difference between the two shows is the setting. While suburban Easttown and Broadchurch are both small enough to make it feel like everyone either has beef with you or knows your business, there's something about the crashing waves of a beach community like Broadchurch that make it feel extra ominous.
Luther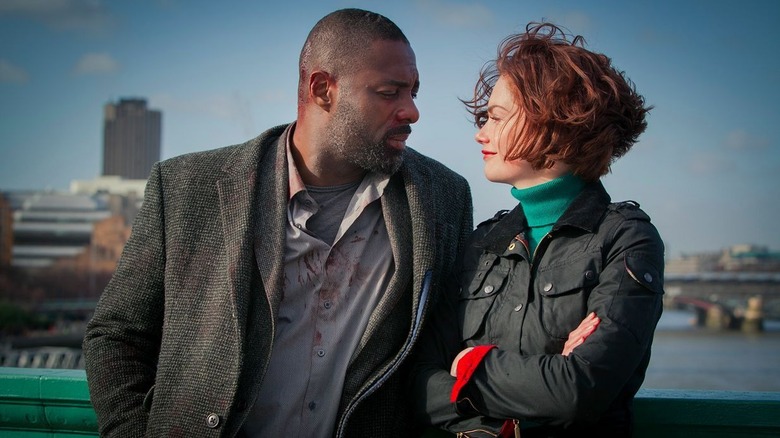 BBC
Of any show on this list, this popular series starring Idris Elba and Ruth Wilson is probably most like the standard police procedural. It takes place in a big city. There's a new mystery every episode, with only occasional crossover. As a detective, Luther is both "special" and a bit of a "loose cannon." Even though "Broadchurch" has looming cliff sides and includes some serious themes and gruesome discoveries, it still somehow feels cozier than "Luther." 
However, if the only thing you want after "Broadchurch" is grumpy British detectives solving murders, then by all means add "Luther" to your watchlist. One of the best things about it (and so many other BBC series) is that, while "Luther" technically ran for five seasons that spanned nine years, there are only 20 episodes. It's pretty easy to binge the whole thing over a long weekend.
The Fall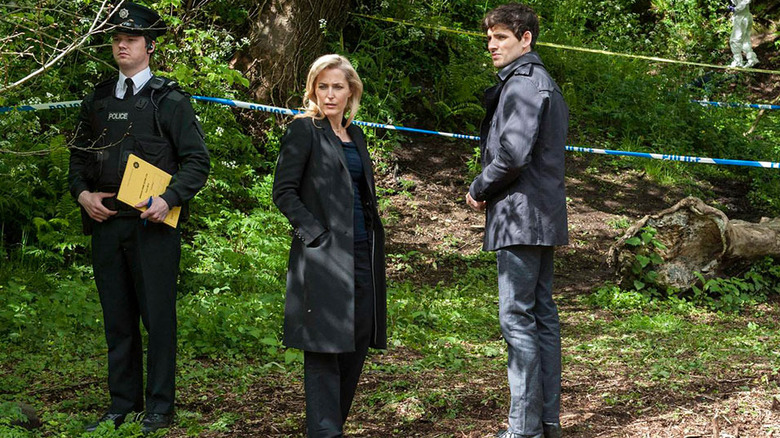 RTE One
If there is one thing that captivates audiences more than the relationship between two detectives who work together, it's the relationship between a detective and the criminal they're chasing. The latter is the case with "The Fall," which stars the incomparable Gillian Anderson as the detective and Jamie Dornan as a serial killer targeting young, professional brunettes in Belfast. (As a young, professional brunette myself, this one was a little emotionally difficult for me to get into, but I promise it's worth it.)
As with "Broadchurch," Anderson's character, Stella, is brought in from out of town to solve an ongoing case, take down Dornan's character, and clash with local law enforcement. However, the gender dynamic is flipped, with Stella as the outsider working with the primarily male detectives of Northern Ireland. 
You've probably already seen "Broadchurch" if you've read this far, so this should not be a spoiler (although here's a warning, just in case), but another thing that "The Fall" and "Broadchurch" have in common is that their respective killers are unassuming family men whose spouses and children eventually have to reckon with what has been hiding under their noses the whole time.
Top of the Lake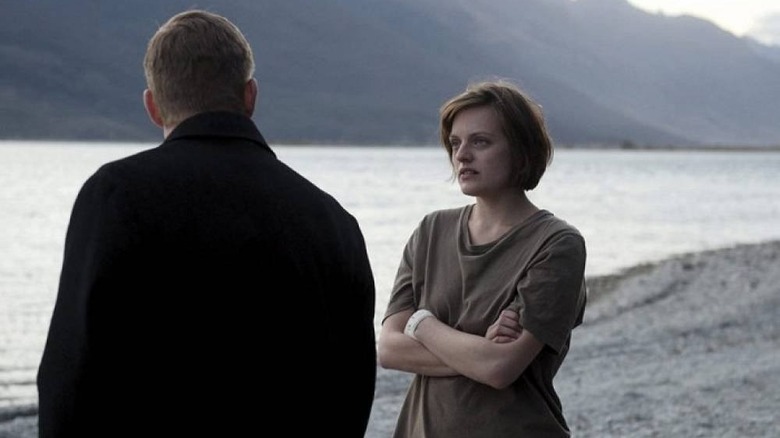 BBC
If you have not already watched "Top of the Lake," the Australian detective series from prolific director Jane Campion, now is the time. Campion's 2021 western "The Power of the Dog" has already put her in the best director conversation in a major way, so it would be wise to familiarize yourself with her work. 
But the prestige series also shares quite a few things in common with "Broadchurch." Elizabeth Moss and David Wenham ("The Two Towers") play the two detectives in "Top of the Lake," with Moss taking the lead and the essential fish-out-of-water role as a specialist in an unfamiliar environment. The first season takes place in a small New Zealand town where a young girl is found dead in a lake. The second season takes place in Australia, where a body has been found on a beach. So, the coastal setting is pretty similar to "Broadchurch" too — water doesn't wash away sins, and all of that.
The Killing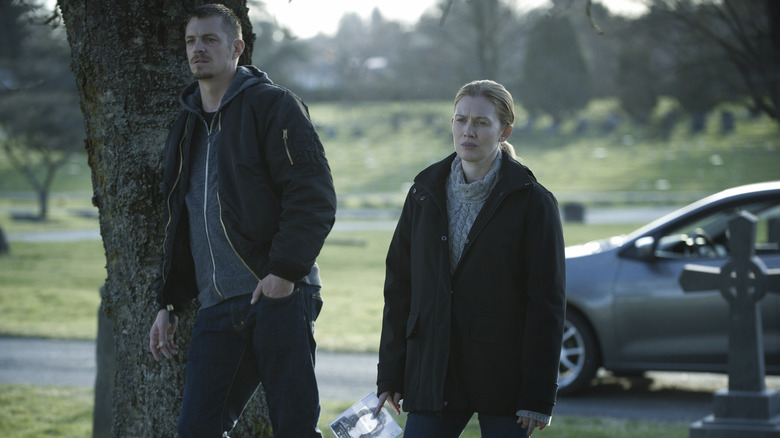 AMC
Let's cross the Pacific and look at this mystery series set in Seattle, Washington. Weather-wise, the rainy Pacific Northwest is about as English as the United States gets. It's a whole mood. 
Like "Broadchurch," "The Killing" is about a pair of detectives who work together to solve murders. One is seasoned and ready to retire, and her partner is a rookie. The family of the murder victim gets involved in the storyline, and as the series goes on we learn that everyone has a secret. Shocking, I know. "The Killing," like a few of these "Broadchurch"-adjacent shows, also falls under the "missing or dead girl" mystery subgenre. As a culture, we are a little too obsessed with dead, white, teenage girls. 
One of the writers on season 1 of "The Killing," Nic Pizzolatto, left the series mid-season and created "True Detective" for HBO, another detective series that I would argue is too much of its own thing to be compared to "Broadchurch," but which may be worth checking out if you haven't already.
Sharp Objects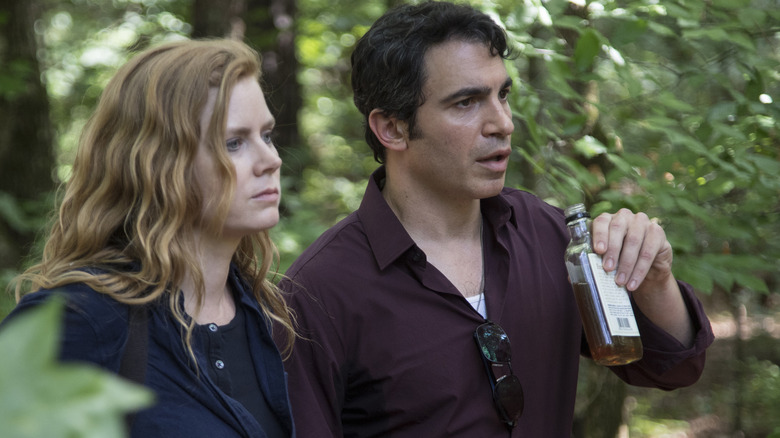 HBO
"Sharp Objects" is technically a miniseries, but since HBO seems to have adopted a flexible policy as to whether or not limited series run for multiple seasons (and, relatedly, which Emmy categories to nominate them in), I think it should count. It also takes the things you love about "Broadchurch" and puts them in a Southern Gothic setting, which is trés cool. Swap out the mists of Dorset with the swampy haze of Missouri and we're good to go. HBO has made many mystery shows lately, including the likes of "Big Little Lies" and "Mare of Easttown," but this one slid under the radar a bit and is hands down my favorite. 
Chris Messina plays big city detective Richard Willis, who arrives in Wind Gap, Missouri to investigate a series of murders of, you guessed it, young girls. But "Sharp Objects" is really about Camille Preaker, played by Amy Adams, a journalist who returns to her hometown to cover the story and confront her childhood trauma. She pulls double duty as both a fish-out-of-water in the place where she grew up and as the local ally who shows Richard the lay of the land. Their relationship is not as professional as Ellie and Alec's, but there are similarities, and both shows are equally gripping.
Happy Valley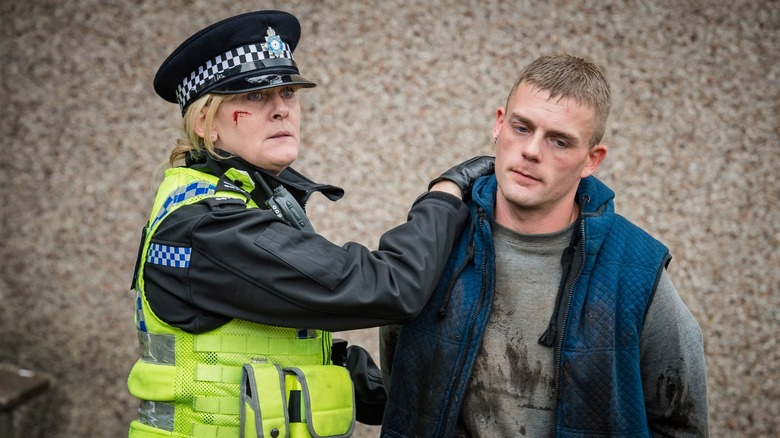 BBC
Growing up with stories like "Wuthering Heights" and "The Secret Garden" made Yorkshire seem particularly spooky. That howling wind has seen some things, you know? So, it's not too surprising that one of the many, many British detective shows is set in that region. 
In "Happy Valley," a female detective becomes obsessed with finding a criminal she has a personal connection with — similar to Ellie in "Broadchurch," though of course she doesn't know that immediately — and gets tangled up in another detective's case. This show, like many others on this list, deals frankly with rape and sexual assault, which "Broadchurch" dives into during its third season. 
This thriller series is also ongoing. While the second season concluded in 2016, a third is set to begin filming in 2022. So, you may want to catch up before the shocking conclusion.
Sleepy Hollow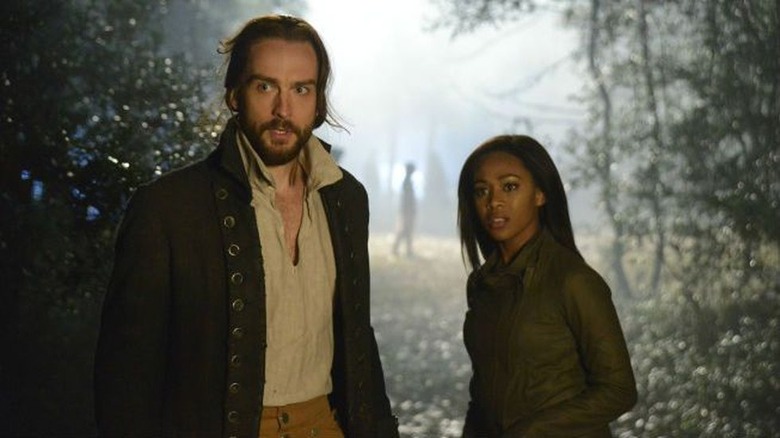 Fox
This one may seem a little bit out of left field, but hear me out. While "Sleepy Hollow" is a supernatural series about Ichabod Crane waking up in 2013 and working alongside local law enforcement in the Hudson Valley, he's the ultimate fish-out-of-water as a man out of time. It's basically another genre's take on "Broadchurch," with some spooky lore tossed in for kicks. The mysteries that they solve are supernatural, but the show treats them like the cases of any other procedural mystery series. 
Plus, the chemistry between Tom Mison as Ichabod and Nicole Beharie as Abbie Mills, the detective he ends up partnering with, is absolutely sizzling. It's worth watching just for their banter alone. There are shades of Mulder and Scully's dynamic from "The X-Files" between them as well, if that interests you. I know from the number of "Broadchurch" fan videos with titles like "Alec and Ellie annoying each other for 8 minutes straight" that fans of the show love an odd couple solving crime, so ... you're welcome.
Miss Fisher's Murder Mysteries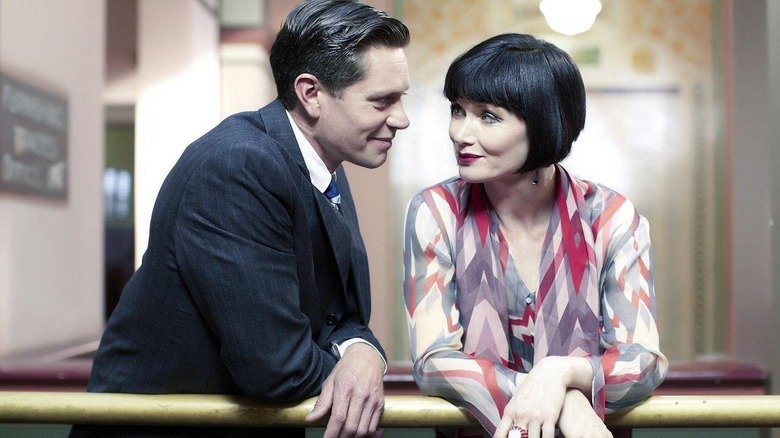 ABC
"Miss Fisher's Murder Mysteries" is an Australian series like "Top of the Lake," a period piece like "Grantchester," and a dead girl show like "The Killing." It also features a reluctant partnership between two detectives with a lot of chemistry. Miss Phryne Fisher is a private detective in the 1920s who teams up with Inspector Jack Robinson to solve a series of mysteries. There are three seasons, a movie, and a spin-off set in the '60s titled "Ms. Fisher's Modern Murder Mysteries," all based off of a series of detective novels by Australian writer Kerry Robinson. 
Set in Melbourne, "Miss Fisher's Murder Mysteries" also has the coastal setting that "Broadchurch" fans enjoy, although the city is a bit more bustling. Unlike "Broadchurch," Miss Fisher enjoys a wealthy and posh lifestyle after her father inherits a title. That's where the fish-out-of-water bit comes in: Working with local law enforcement to solve murders is decidedly middle-class.
Castle Rock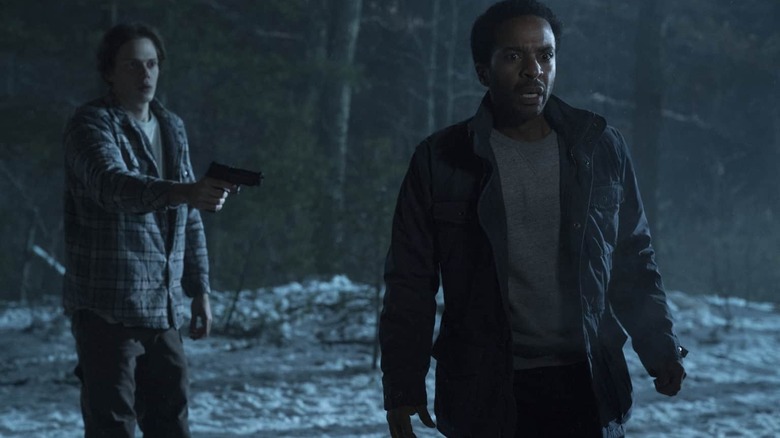 Hulu
Like "Sleepy Hollow," "Castle Rock" is also a supernatural series, and therefore not exactly in the same genre as "Broadchurch." But shows like "Broadchurch" are popular despite the gruesome subject matter because of the strength of their characters and worldbuilding. You care about the detectives. You care about the families of the murder victims. You care about their interconnected lives, and the goings on about their respective little towns. Who's better at that sort of thing than Stephen King, whose work inspired Hulu's "Castle Rock"?
The first season of "Castle Rock" centers around a lawyer named Henry Deaver (Andre Holland) who returns to his hometown in Maine to investigate a mysterious incident at Shawshank Penitentiary. He's now a fish-out-of-water in his childhood home. Small-town Maine also has similar vibes to "Broadchurch," in that everyone knows everyone and tends to hang out in the same five places.
The Night Of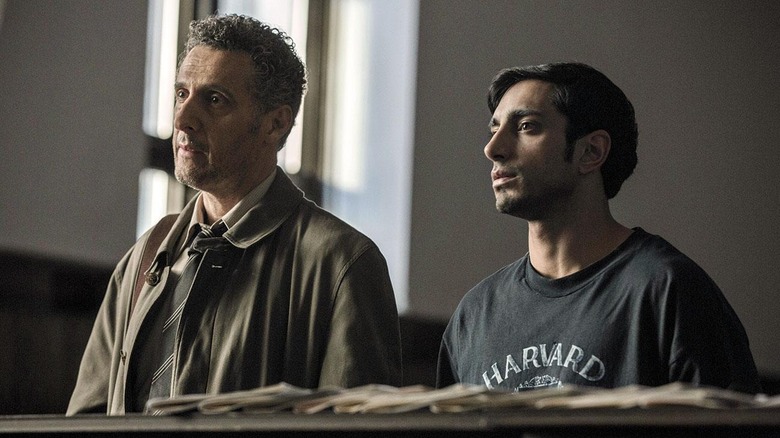 HBO
Okay, so you know how the point of "Law & Order" is that sometimes the crime is solved by detectives, and sometimes the lawyers are the ones who figure out the truth? "The Night Of" is a mystery miniseries about the "Law" half (to be fair, however, much of "Broadchurch" season 2 takes place in a courtroom). 
Starring Riz Ahmed and John Turturro, "The Night Of" is about a Pakistani-American college student who is convicted of a crime he's certain he did not commit, but who starts to doubt himself as the trial becomes more and more complicated. It has all of the family drama you would expect from both an HBO miniseries and also a show like "Broadchurch," although it's set in New York City instead of a charming and visually striking small town. But, like "Broadchurch," "The Night Of" is a tragedy that leaves almost every character affected in a negative way, whether they're innocent or not.
Shetland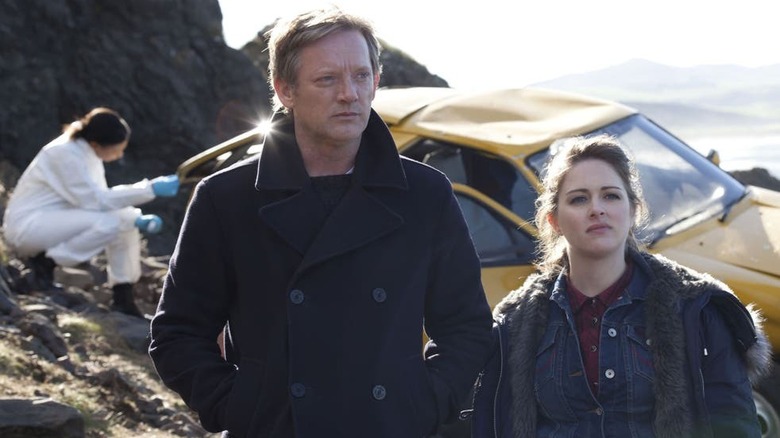 ITV
You may have noticed that I'm trying to include "Broadchurch"-like mystery series from as many different places in the English-speaking world as possible. We've hit Australia, New Zealand, both sides of the continental United States, Ireland, and now Scotland. "Shetland" centers around two detectives, played by Douglas Henshall and Alison O'Donnell, who are foils for each other, just like Alec and Ellie. Family secrets abound, just as in "Broadchurch." D.I. Jimmy Perez, Henshall's character, is the fish-out-of-water who returns to the islands where he grew up in order to save them.  
Unlike some of these other series, "Shetland" has many seasons to satisfy your "Broadchurch" itch. While the seasons are only about two to six episodes long, there are six seasons, with a seventh coming in 2022. You'll also see some familiar faces pop up in later seasons, including Brian Cox ("Succession") and Ciarán Hinds ("Game of Thrones").