The Power Of The Dog: Release Date, Cast, And More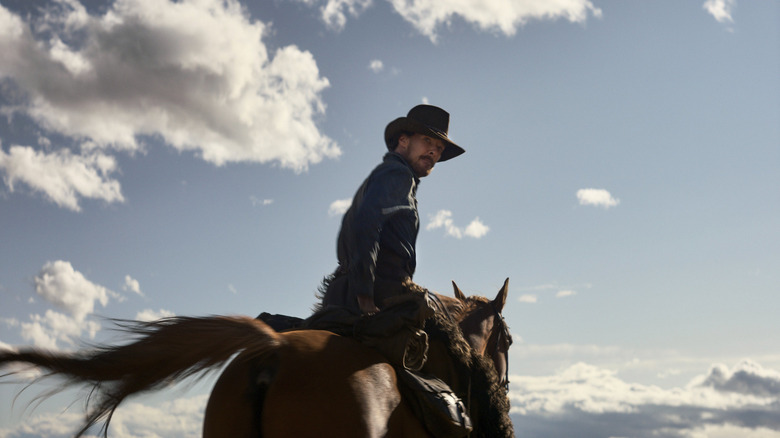 Netflix
(Welcome to ...And More, our no-frills, zero B.S. guide to when and where you can watch upcoming movies and shows, and everything else you could possibly stand to know.)
Netflix isn't exactly known for its quality these days, but in addition to pumping out forgettable fluff, the streamer will occasionally finance a project from a major auteur and justify our ongoing subscriptions. That's happening this year with "The Power of the Dog," a new film by acclaimed filmmaker Jane Campion. Read on to learn when you'll be able to see the film, who's in it, and everything else you need to know.
The Power of the Dog Release Date and Where You Can Watch It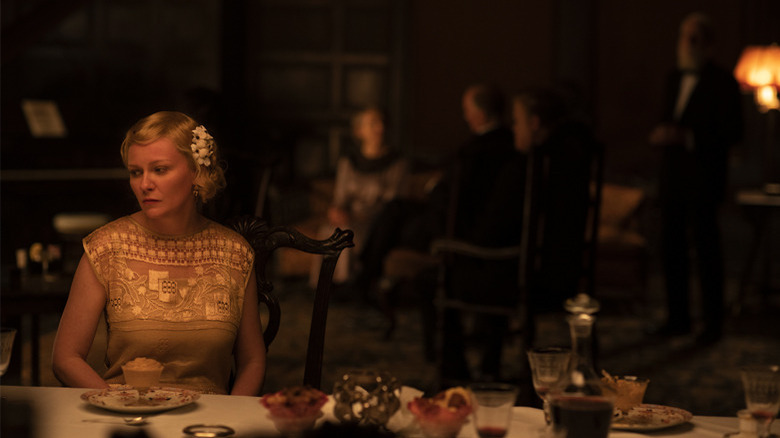 Netflix
Netflix is giving "The Power of the Dog" a limited theatrical run starting on November 17, 2021, as it has with the movies of several of the high-profile directors it has worked with over the years. But if the movie doesn't end up playing in cinemas near you, don't fret: it will be released worldwide on the streaming platform on December 1, 2021.
What is The Power of the Dog?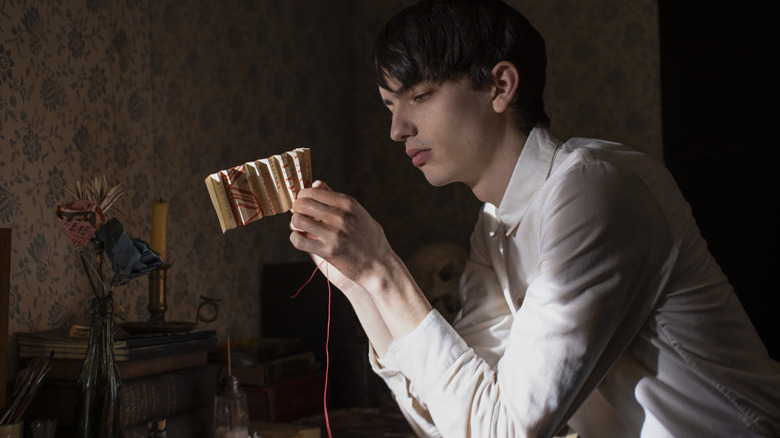 Netflix
An adaptation of Thomas Savage's 1967 novel, the story takes place in the mid-1920s and follows a domineering rancher named Phil Burbank who responds in a cruel fashion when his brother, George, marries a widow and brings her and her son home to live with them. The homophobic Phil is especially harsh to George's stepson, Peter. Will Phil change his ways when he is shown what love looks like and what it can accomplish? 
The Power of the Dog Director, Cinematographer, and More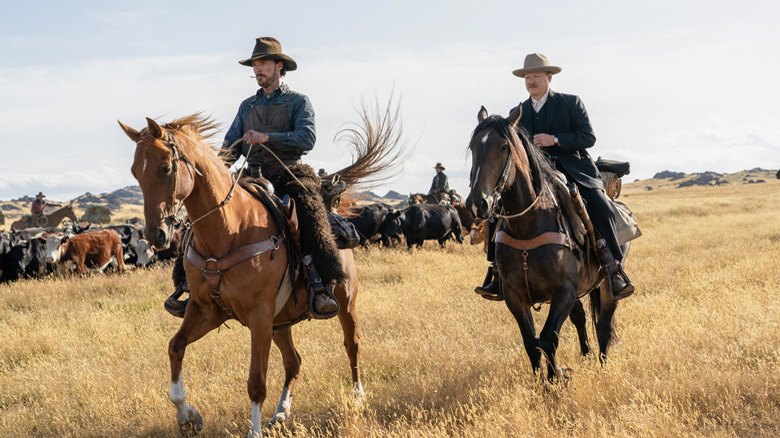 Netflix
"The Power of the Dog" is written, produced, and directed by Jane Campion, the filmmaker behind movies like "The Piano," "In the Cut," "Holy Smoke," and "The Portrait of a Lady," as well as the well-regarded crime drama television series "Top of the Lake." She hasn't made a feature film since 2009's "Bright Star," but this marks her grand return to the big screen. Jonny Greenwood ("There Will Be Blood") is handling the score, Ari Wegner ("Zola") serves as the cinematographer, Grant Major ("The Lord of the Rings" trilogy) is doing the production design, and the movie will be produced by Campion, Iain Canning, Roger Frappier, Tanya Seghatchian, and Emile Sherman.
The Power of the Dog Cast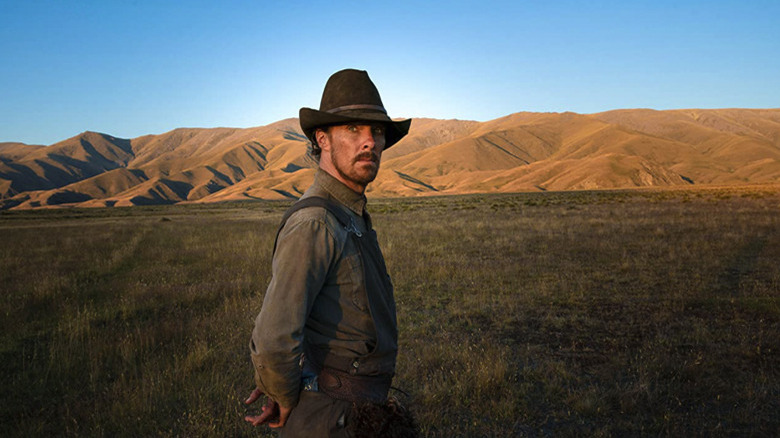 Netflix
Benedict Cumberbatch ("Doctor Strange") stars as Phil Burbank; Jesse Plemons ("Game Night") plays George; Kirsten Dunst ("The Virgin Suicides") plays George's wife, Rose; and Kodi Smit-McPhee ("Let Me In") plays Rose's son, Peter. Thomasin McKenzie ("Jojo Rabbit"), Keith Carradine ("Nashville"), Frances Conroy ("Joker"), and Adam Beach ("Suicide Squad") round out the rest of the cast.