'Broadchurch' Star David Tennant Will Reprise Role For US Remake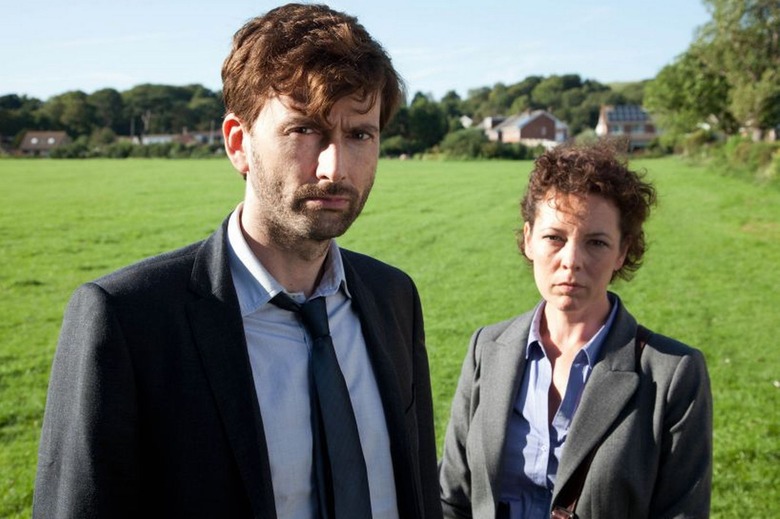 It isn't often we see an actor who appeared in one incarnation of a film or TV series starring in a high-profile remake in another country. But David Tennant is doing exactly that for Broadchurch. He starred in the UK TV series as Detective Inspector Alec Hardy, who escapes a bit of professional scandal to work in the seaside town of Broadchurch, where he's soon part of an investigation into the murder of an eleven year-old boy.
The series, which was a tremendous success in its first season in the UK, is being remade in the US for broadcast on Fox. Tennant will play the Americanized version of the same character, with an American accent being part of what sets this version of the character apart from the original.
EW has the info. Broadchurch creator Chris Chibnall will exec produce the U.S. version, and is set to write the first episode. Dan Futterman and Anya Epstein are showrunners for the US version. Like the UK show, the Fox version will revolve around the story of a young boy who is found dead on a beach, possibly after falling from the cliff above, and the ways in which the investigation into his death affects the town, and creates a media sensation in the country at large.
Chibnall said of the remake,
[Fox is giving me the opportunity] to make something that is hopefully as good if not better than the British version... I'm very, very fascinated to see this story in a different landscape with an acting ensemble that's just as strong but taken from really great American actors. The DNA of the original is absolutely intact and filtered through a new prism, so it should still feel just as vibrant, and interesting, and strange, and unique, and beautiful, but just in a different setting — and then it's exploring the dramatic opportunities that that offers up. We're not gonna do the terrible version. We're gonna do a great version.
There's also a second season of the UK show brewing, and at this point we don't know if Tennant will appear in that as well as the US remake.