Spider-Man: No Way Home Trailer Just Confirmed The Return Of Some Familiar Spidey Villains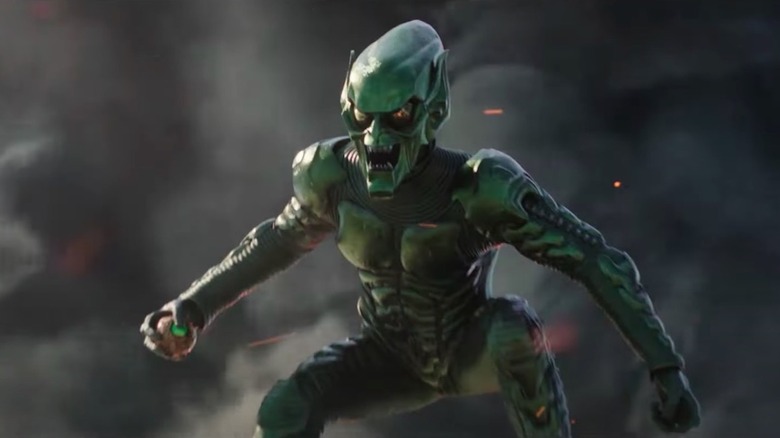 Sony Pictures
As promised, Sony and Marvel dropped that much-anticipated brand new trailer for "Spider-Man: No Way Home" tonight. They even went so far as to have a big premiere event for it in Los Angeles. Well, for fans of the Marvel Cinematic Universe it seems the big show was worth it as the new footage has confirmed the return of some familiar villains from the past. Tom Holland's Peter Parker is going to have his hands full with much more than just Alfred Molina's Doc Ock this time around.
The previous trailer concluded with the big Doc Ock reveal, bringing back the fan-favorite villain from "Spider-Man 2." Other baddies were teased, though not fully revealed. The studio was waiting until now for the other big reveals.
But the wait is over: "Spider-Man: No Way Home" will see Peter Parker battling the likes of Willem Dafoe's Green Goblin, Jamie Foxx's Electro, Rhys Ifans' Lizard, and Thomas Haden Church's Sandman. We had seen reports that all four of those legacy villains, along with their respective actors, would be appearing in "No Way Home," and some magazine cover art had even teased it. But we finally see them in action in the trailer.
However, it's Doc Ock who gets the majority of the spotlight here, even getting housed in a Hannibal Lecter-like glass prison while Peter Parker (Tom Holland), MJ (Zendaya), and Ned (Jacob Batalon) make fun of him for having a name like Dr. Otto Octavius. It's a real name!
The Multiverse is Madness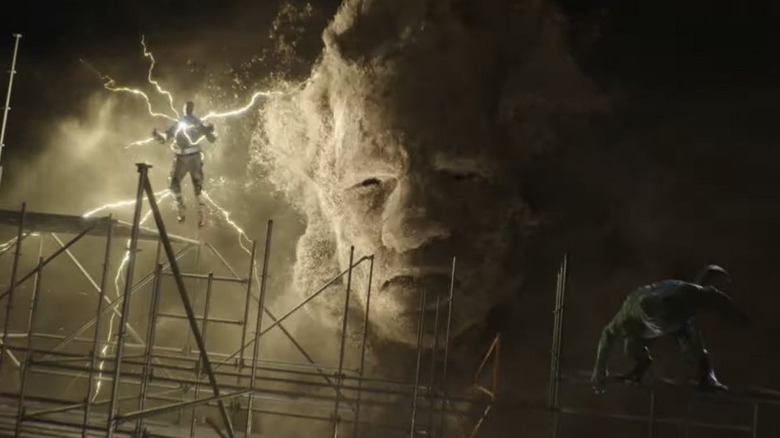 Sony Pictures
Shows like "WandaVision" and "Loki" strongly hinted at the multiversal madness that was on deck for Phase 4 of the MCU, even though fans have been well aware this is where things were heading back when "Doctor Strange in the Multiverse of Madness" was first announced. But it was hard to know how this was all going to play out. As evidenced by all of these various villains returning from different versions of the "Spider-Man" franchise, Marvel Studios is going all-in on this in a big bad way. Lord only knows what we're in for when "Doctor Strange 2" finally arrives, especially with those reshoots taking place.
Jon Watts returns to direct after helming both "Spider-Man: Homecoming" and "Spider-Man: Far From Home." Presumably, Watts will then head off to work on the MCU's "Fantastic Four" reboot. Chris McKenna and Erik Sommers also returned to pen the screenplay. Zendaya, Benedict Cumberbatch, Jacob Batalon, Jon Favreau, and Marisa Tomei star alongside Holland.
"Spider-Man: No Way Home" hits theaters on December 17, 2021.
For the first time in the cinematic history of Spider-Man, our friendly neighborhood hero is unmasked and no longer able to separate his normal life from the high-stakes of being a Super Hero. When he asks for help from Doctor Strange the stakes become even more dangerous, forcing him to discover what it truly means to be Spider-Man.