Spider-Man: No Way Home Trailer: Spidey Versus The Villains Of The Marvel Multiverse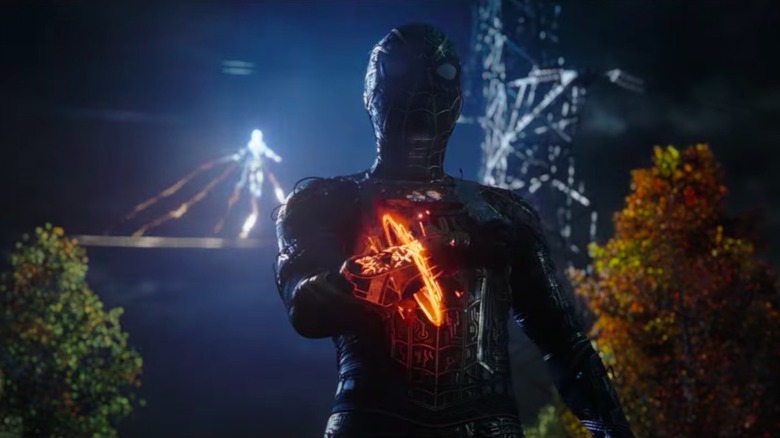 Sony Pictures
Buckle up Marvel fans, as we have a universe-shattering new trailer for "Spider-Man: No Way Home." Sony and Marvel Studios had teed up the ball for this one with the recent release of the movie's official poster. As was promised within that image, Tom Holland's Peter Parker will be contending with a multiversal lineup of villains from the franchise's past in his latest cinematic adventure. Let's have a look.
Spider-Man: No Way Home Trailer
The studio has not exactly been shy about the fact that this movie is going to open up the Marvel multiverse in a big bad way. The first trailer teased several villains, while leading up to the big reveal with Alfred Molina's Doc Ock. But with the movie's release just around the corner, the time was right to show fans a little more of what's to come. Spidey is going to have his hands full this time around, with Green Goblin and other villains from various corners of the franchise set to give him a run for his money.
The Marvel Multiverse Opens Up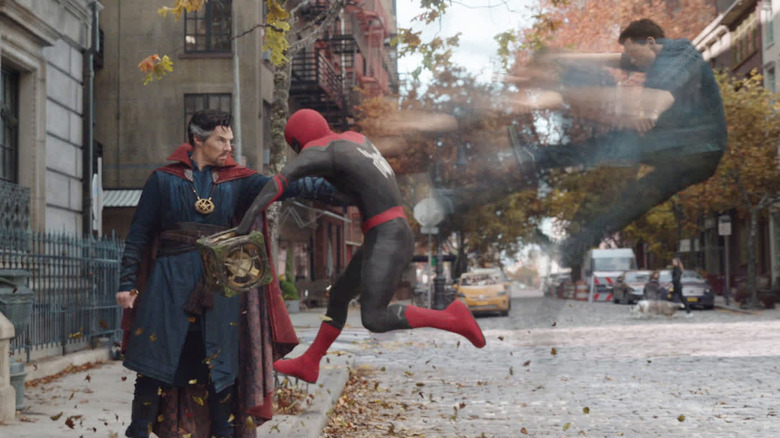 Sony Pictures
While shows like "WandaVision," "Loki," and "What If...?" helped set up the multiverse on Disney+, this appears to be the real shebang, in terms of really committing to the idea within the Marvel Cinematic Universe. However, it is certainly worth talking about "Venom: Let There Be Carnage" in that regard as well. If this and "Doctor Strange in the Multiverse of Madness" truly work, who knows what could be in store in the coming years? The possibilities are — quite literally — endless.
Zendaya (MJ), Benedict Cumberbatch (Doctor Strange), Jacob Batalon (Ned), Jon Favreau (Happy Hogan), and Marisa Tomei (Aunt May) also star. Kevin Feige and Amy Pascal are on board as producers, with Louis D'Esposito, Victoria Alonso, JoAnn Perritano, Rachel O'Connor, Avi Arad, and Matt Tolmach serving as executive producers.
"Spider-Man: No Way Home" is set to hit theaters on December 17, 2021.
For the first time in the cinematic history of Spider-Man, our friendly neighborhood hero is unmasked and no longer able to separate his normal life from the high-stakes of being a Super Hero. When he asks for help from Doctor Strange the stakes become even more dangerous, forcing him to discover what it truly means to be Spider-Man.