Everything We Know About Pixar's Win Or Lose So Far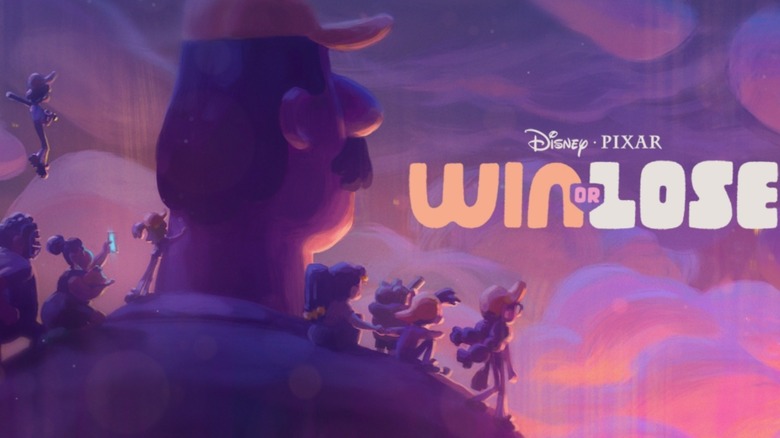 Pixar
Is Pixar regressing with their dependence on sequels and spin-offs in recent years? Is that "Golden Age" of the animated studio in the late '90s and early 2000's forever behind us? Has the competition finally caught up with them or, dare I even say it, surpassed them completely? Those broader concerns are probably a little too big for any one person to judge, admittedly, and no single movie is going to change the perception ... or any single series, for that matter. The recent Disney+ Day has come and gone, but it left us with some intriguing looks at Pixar's upcoming original series "Win or Lose," which is worth keeping an eye on as it will be the studio's very first of its kind. Will this herald a brand new creative phase in Pixar history? Only time will tell, but for now we can go over everything we know about "Win or Lose" to this point.
When And Where To Watch Win or Lose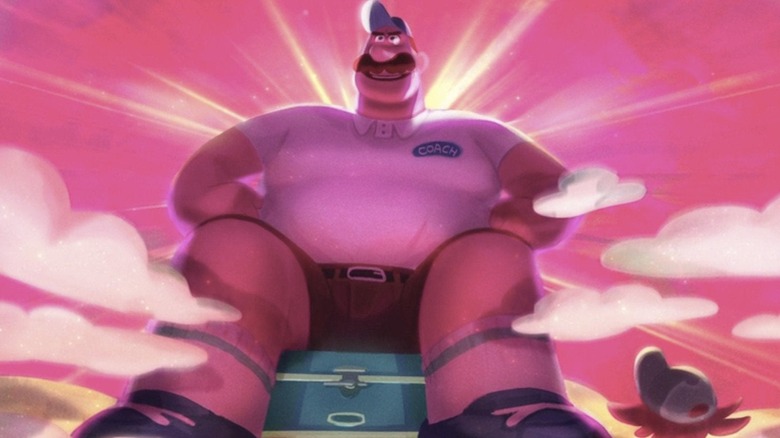 Pixar
The plan is for "Win or Lose" to debut on the Disney+ streaming service on a to-be-announced date sometime in the fall of 2023. Each episode in Pixar's first long-form animated series is reportedly 20 minutes long, though it is unknown if the plan will be to drop the entire series on Disney+ all at once (Netflix-style, as it were) or to take a page out of fellow Disney company Marvel's playbook and simply release one weekly episode at a time in order to draw out interest in the series over a period of time as opposed to a single weekend.
What Win or Lose is About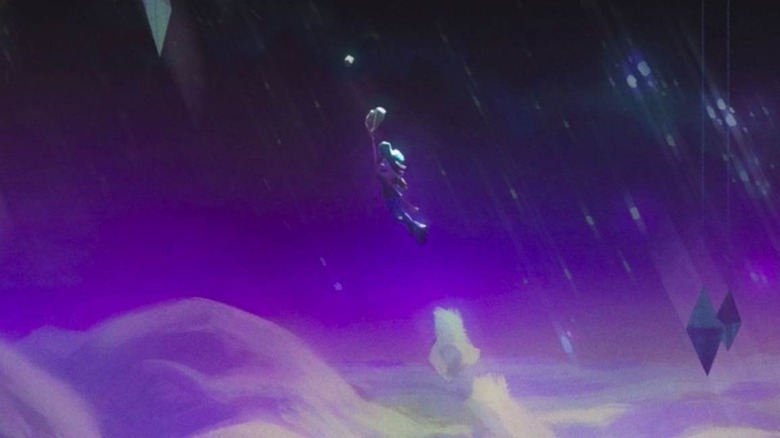 Pixar
Each episode of "Win or Lose" will follow "...the perspective of a different character as a middle school coed softball team prepares for their championship game." Disney has previously described it as "...a comedy about love, rivalry, and the challenges that we all face as we struggle to win at life," making this project feel right at home with previous Pixar films that have focused on universal stories about childhood upbringings and the volatile emotions that are part of it, such as "Up," "Inside Out," or even the "Toy Story" movies.
What We Know About the Win or Lose Cast and Crew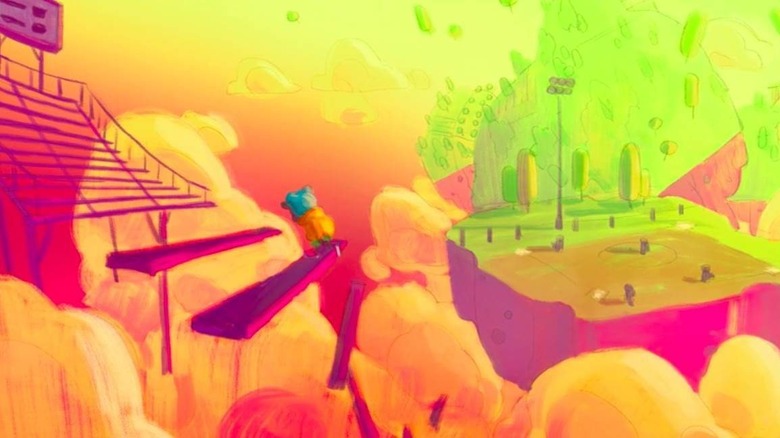 Pixar
"Win or Lose" comes from directors Michael Yates and Carrie Hobson, both of whom are veterans of Disney. Yates has previous experience with the studio, having been credited in the script and continuity department for the Disney short "Twenty Something." Hobson has been part of Pixar since 2013, having most recently worked as an associate executive producer on "Luca." No voice casting roles have yet been revealed, but we'll be sure to update this post as soon as more details come in.