The 15 Best Anthology TV Series Ranked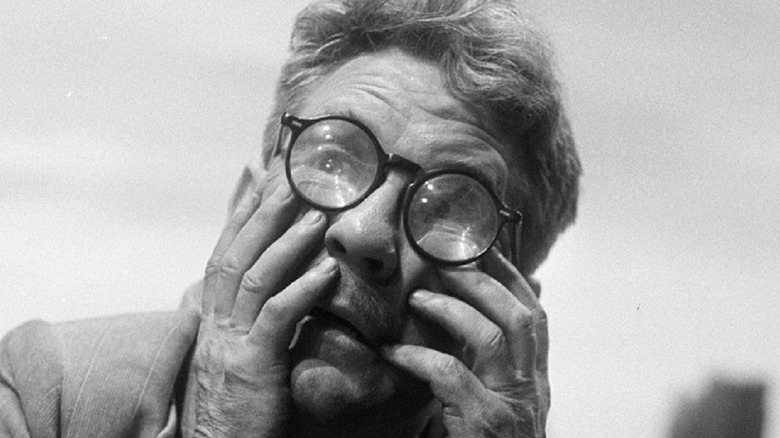 CBS Television Distribution
1980, early October. Nine-year-old me was supposed to be asleep, but wasn't. Loud dramatic music was playing downstairs, so I couldn't resist a surreptitious peep at what Mum and Dad were watching, and I was confronted by something that would stick with me forever: a children's birthday party, where all the young attendees were liberally covered with blood. Later in life, not sure whether I'd partly imagined it, I'd seek it out. It turns out that the scene was from an episode of "Hammer House of Horror," specifically the none-too-ambiguously titled "The House That Bled to Death."
That's where my interest in anthology television comes from. There's an elegant efficiency — and not a little magic — in condensing an entire coherent narrative into less than an hour. For the purposes of this feature, I'll only be including series where every episode stands alone, so we won't be considering anthology series like "American Horror Story" or "True Detective," great though they are. With that caveat, let's look at 15 of the absolute best.
15. Love, Death & Robots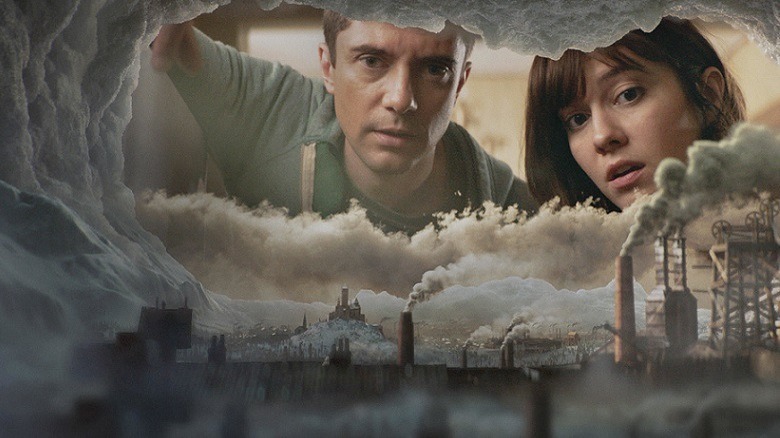 Netflix
As creators Tim Miller and David Fincher told IGN, they had originally intended to make a reboot of the popular 1981 science fiction film "Heavy Metal," based on the long-running magazine. This failed to get off the ground, but a re-imagining of the concept was released on Netflix under the title "Love, Death & Robots."
Each episode varies wildly in theme and tone, and it's a platform for a smorgasbord of directorial and animation styles from a worldwide pool of creators. Traditional hand-drawn art sits comfortably alongside CGI, with some episodes even combining live action with animation. The series does have a habit of veering into over-indulgent violence to mask a gossamer-thin plot, but overall, it's a formidable showcase of talent.
A particular highlight is "Ice Age," in which a couple discover a tiny thriving civilization in the ice compartment of their ancient refrigerator. It's no longer enough to wonder whether the light inside your fridge switches off when you close the door — now you have to be concerned with whether you're in charge of the night and day cycle for an entire microscopic species.
14. Hammer House of Horror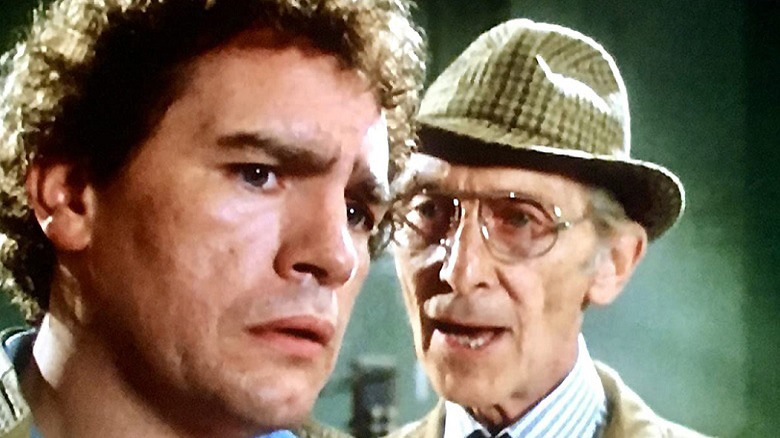 Hammer Films
Hammer Films' move into television dropped many of the trappings of its movie output — dodgy European settings, even dodgier accents, and Gothic castles — in favor of the suburbs, showing us that horror was equally at home in contemporary Britain as it was in Transylvania. Horse-drawn carriages were exchanged for Ford Escorts, and there wasn't a caped count in sight.
Thirteen episodes of "Hammer House of Horror" were broadcast through late 1980, bringing us witches, Nazi pet shop owners, werewolves, and devious doppelgangers. The aforementioned "The House that Bled to Death" was a particularly gruesome highlight for just one that scene alone, but every episode was well shot, well acted, and played with utmost sincerity.
With a certain irony, the series was sunk by the Titanic. The financiers had a cataclysmic cinema release in the flop "Raise the Titanic" and couldn't justify the expense of a second season. Like the unkillable Count, Hammer Studios would rise again in 1984 with the tamer "Hammer House of Mystery and Suspense," and then truly resurrected itself as a proper film studio some years later.
13. Creepshow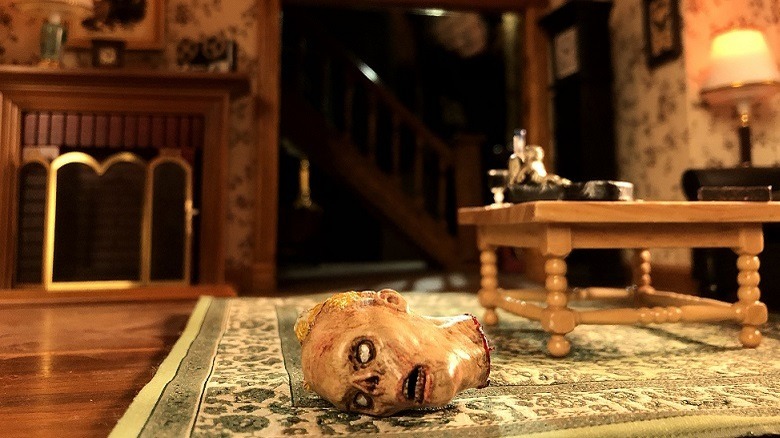 Warner Bros
Influenced by '50s horror comics, "Creepshow" is based on the movie series of the same name, which debuted in 1982. Despite appearing to be a pale imitation of "Tales from the Crypt" (complete with gaunt skeletal host), it has a distinctive style all of its own — every episode looks like an issue of a comic book, with introductions and scene transitions morphing from pen and ink into live action.
As with many anthology series, the quality can vary wildly between episodes — and, with two stories per installment, even occasionally between segments — but it's clearly made with a lot of love for the genre by some of the best names operating in horror today. Like the comics on which they're based, there's a gleeful sense of mischief and the macabre to these stories, and, in the absence of "Tales from the Crypt," it's a worthy spiritual successor.
The standout episode has to be Josh Malerman's ("Birdbox") episode, "House of the Head," a tale about a haunting that almost feels too understated for Creepshow's gleefully broad strokes, but that stands out precisely because of that subtlety.
12. What If...?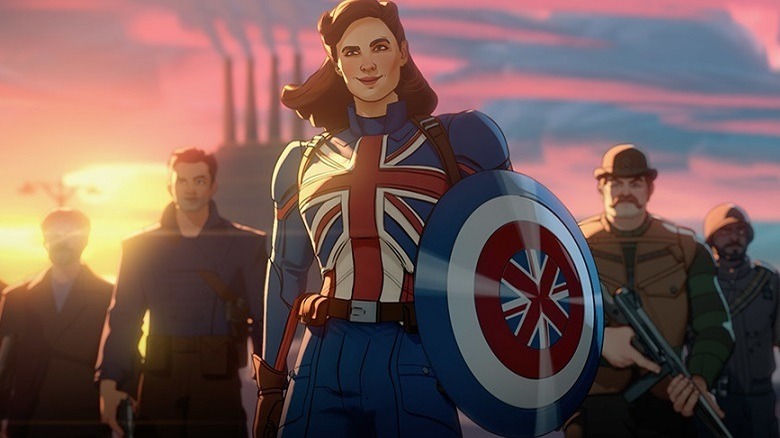 Disney
Alternate universe stories had been appearing in Marvel's comics under the "What If...?" title since the '70 (the first being "What if Spider-Man had joined the Fantastic Four?"), so it was inevitable that the series would be adapted to the screen eventually. 
In a style that could be loosely described as three quarters traditional animation and one quarter motion-comic, the 1st season of the nine-episode series was released on Disney+ in 2021. At first approach, the episodes each appeared to be standalone, each involving a well-known character from the Marvel Cinematic Universe (some voiced by their cinematic counterparts, some not) and given an untraditional spin.
It was only towards the end of the 1st season that it became apparent that the stories were more connected than they initially appeared, building to a climax featuring many of the characters that had appeared before. As you'd expect from a Marvel series, there are plenty of Easter eggs to keep the fans happy, as well as plenty of payoffs for eagle-eyed viewers familiar with the source material.
11. Masters of Horror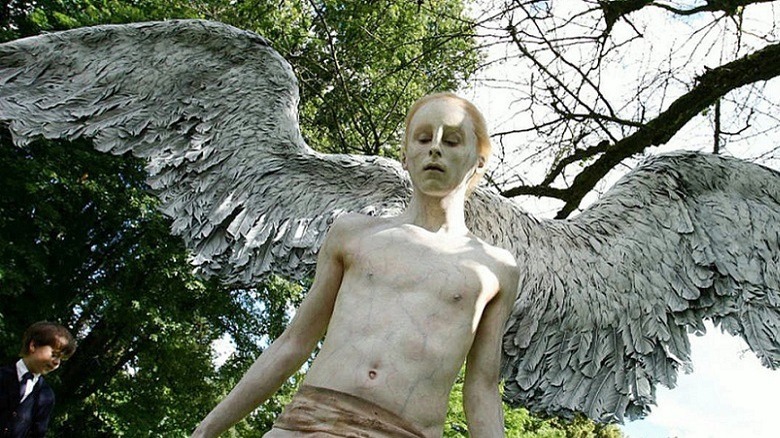 Showtime
The brainchild of director Mick Garris (best known for his TV adaptation of "The Stand" from 1994), "Masters of Horror" was intended as a showcase for the absolute best in worldwide horror directorial talent, with each episode being a standalone short film. As such, impressive names you wouldn't associate with television work, including the likes of Tobe Hooper, Takashi Miike, and Dario Argento, were involved.
Running for two seasons, with each composed of 13 episodes, many of the tales were original to this series — however, some were adaptations of existing works (those of H.P. Lovecraft, Clive Barker, et al).
A particular standout episode was "Cigarette Burns" directed by horror maestro John Carpenter. In this atmospheric tale, Norman Reedus ("Walking Dead") plays Kirby, a heavily-in-debt film dealer tasked with finding the master copy of a 30-year-old film with somewhat of a jaded history. The trope of the cursed film is nothing new in horror, but it's done to particularly significant effect here, with a satisfying payoff in the final act.
10. The Comic Strip Presents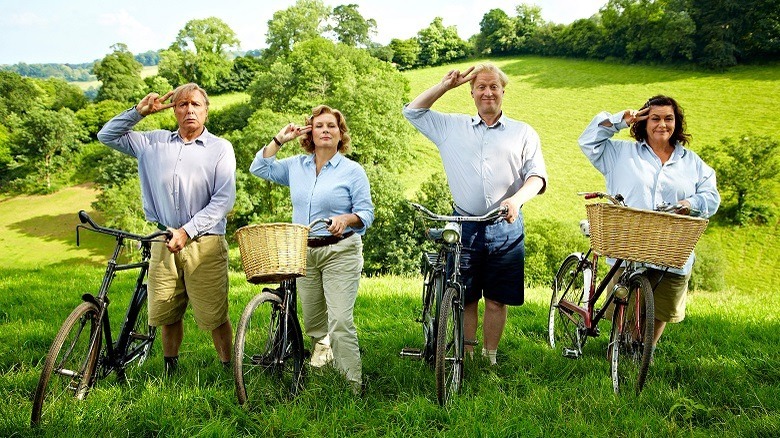 Channel 4
Britain in the '80s saw the rise of what came to be known as alternative comedy, an acerbic counter to some of the '70s' worst legacies of sexism and racism. It was counterculture with violent slapstick and gags, often politically charged and left-wing, rallying against Prime Minister Thatcher's stranglehold at the time. Familiar names were beginning to make a scene on the comedy circuit, and they clubbed together to create a collective known as "The Comic Strip"
This series of standalone films, all of which featured pioneers of the new comedy scene, made its first appearance on the debut night of new British television station Channel 4. With a chaotic sense of style matching the talents involved, one week it would be spoofing the Famous Five from Enid Blyton's children's books of the '40s, while the next it might poke fun at Hollywood drama. Rock Band "Bad News" were the Comic Strip's own parody group, presented in mockumentary style a year before Rob Reiner would do the same with "This Is Spinal Tap."
The absolute highlight, though, has to be "Mr. Jolly Lives Next Door," an anarchic piece of slapstick featuring Ade Edmondson, the sadly missed Rik Mayall ("Drop Dead Fred"), and the legend that was Peter Cook ("Bedazzled").
9. Doctor Terrible's House of Horrible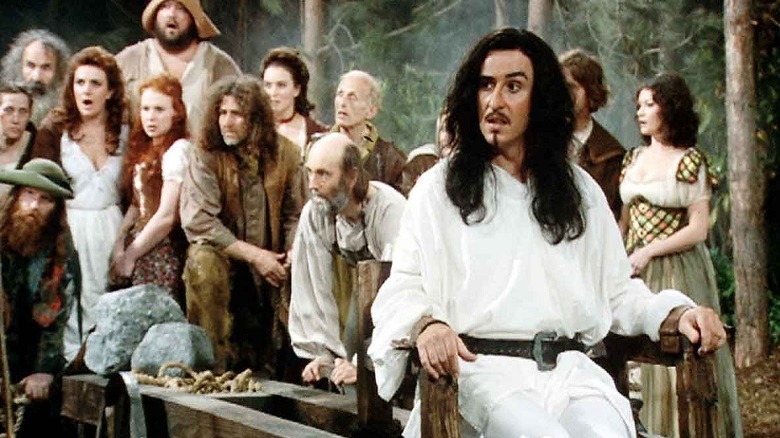 2 Entertain
A loving and loyal pastiche of the hugely successful feature films being produced by the likes of Hammer Studios and Amicus back in the '70s and '80s, "Doctor Terrible's House of Horrible" was a show loved by critics but watched by nobody, which is why it never achieved a second season.
"Doctor Terrible's House of Horrible" was largely a vehicle for comedian Steve Coogan (better known to audiences as the actor behind Alan Partridge), who starred in each of the six episodes. Gently mocking but always respectful of the rich source material, the series highlights were "And Now the Fearing...," featuring three tales of people recounting their recurring nightmares, and "Lesbian Vampire Lovers of Lust" featuring, well, lesbian vampires. Sophisticated humor, this ain't.
The jokes can often be crude and obvious, but there's no hiding co-writers Coogan and Graham Duff's obvious love for the genre. Each episode began and concluded with a short announcement by Doctor Terrible, again played by an almost unrecognizable Steve Coogan, wearing heavy makeup.
8. Alfred Hitchcock Presents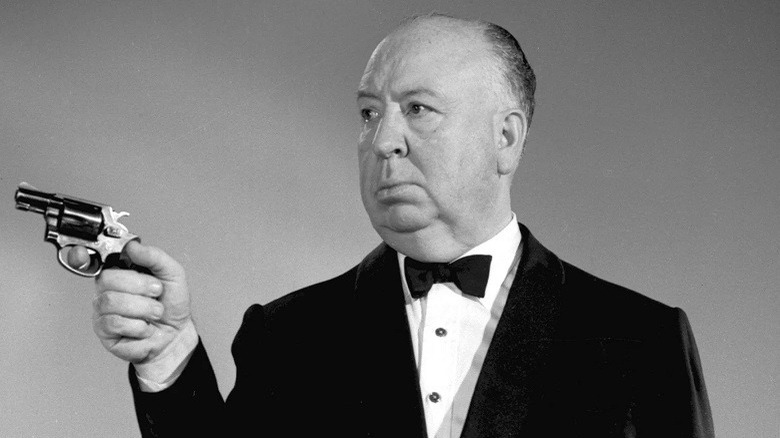 Universal Pictures
When he wasn't stabbing swindling secretaries in showers or bombarding Bodega Bay with belligerent birds, Alfred Hitchcock was introducing his own TV series in his own inimitable manner. The simultaneously sinister and playful theme tune, "Funeral March of a Marionette," played over a simple black and white drawing of the filmmaker's instantly recognizable silhouette, and the legendary director appeared and introduced each episode in his familiar jowly drawl. Hitchcock himself even directed a handful of episodes.
As you'd expect from its association with the great man, many of the stories in "Alfred Hitchcock Presents" leaned heavily on mystery and suspense, and the show was never afraid to show the bad guy getting away with it, albeit with a final reassurance from Alfred that they met their just desserts. Sometimes, he even sounded sincere.
One of the most popular installments (adapted again for "Tales of the Unexpected") was Roald Dahl's 1948 short story "Man from the South," a gruesome cautionary tale about gambling and amputated fingers. Starring both Peter Lorre and Steve McQueen, it's a classic example of the quality of the cast that this high-profile show could demand.
7. Night Gallery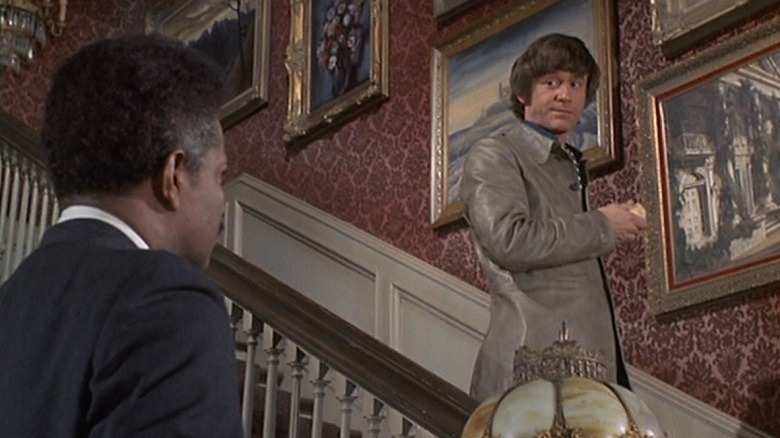 Universal Pictures
In each episode of "Night Gallery," Rod Serling could be found in the titular room as a curator, introducing a painting before segueing into the tale behind the picture. It was a darker series than Serling's "The Twilight Zone," each of the stories leaning more towards the horror end of the spectrum — these were largely macabre and supernatural tales, not science fiction.
It was a series that saw the professional directorial debut of Spielberg, who helmed the Serling-written story "Eyes," and also the final performance from actor John Crawford. The series was also noteworthy for having several adaptations of works by H.P. Lovecraft (namely "Cool Air" and "Pickman's Model") and his protégé August Derleth ("Logoda's Head").
The quality is established from the outset with a thoroughly effective and creepy opening segment in the pilot episode: "The Cemetery," in which an egotistical man ("Planet of the Apes" star Roddy McDowall), upon inheriting his uncles' estate, finds a painting that keeps changing, its corpse-like subject growing ever closer and closer. It's a wonderfully macabre little tale, and quickly establishes "Night Gallery" as a different and darker entity than Serling's previous show.
6. Tales of the Unexpected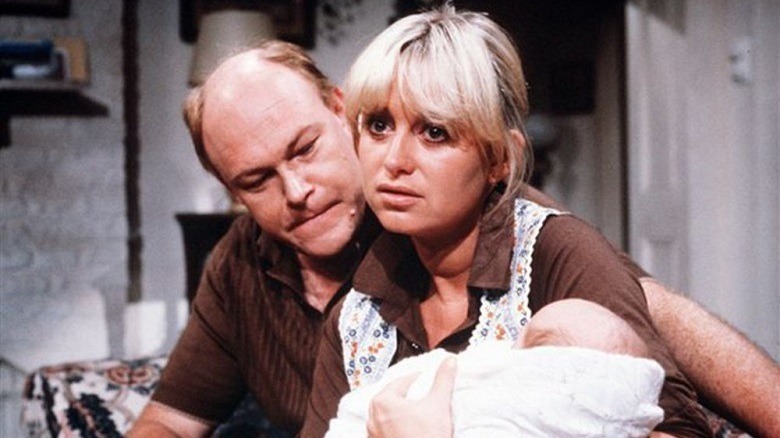 Anglia Television
Modern audiences are more familiar with author Roald Dahl through his books (and many subsequent film adaptations) for children. In the '80s, he was a familiar face on British television, and the host of the late-night drama "Tales of the Unexpected."
Appearing at the start of each show beside his roaring fireplace with all the bearing and demeanor of a friendly uncle, Dahl would introduce each episode, his warm and comforting tones ill-preparing you for the macabre and twisted tale that would invariably follow. While earlier seasons featured tales written solely by Dahl, later ones started to include other writers as the short stories from Roald grew scarcer.
The stories featured a pantheon of British acting talent, with notable episodes being "Royal Jelly," in which a father feeds his newborn royal jelly, a substance used to feed bee larvae, with predictably nightmarish results, and "The Landlady," in which a traveler stumbles across the most sinister of hotels, which houses the quietest of fellow guests. The theme tune alone — a repeating sinister calliope fairground-esque melody — is enough to cause a Pavlovian reaction in adults of a certain age, instantly setting the hairs on the back of their necks on end as they recall the tension of the opening credits.
5. The Outer Limits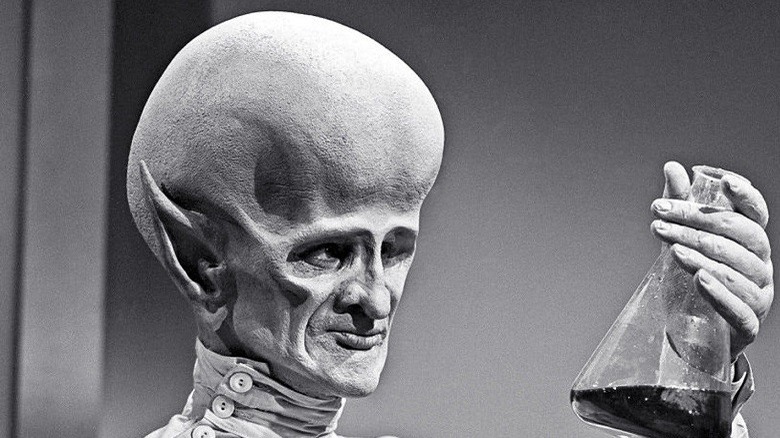 United Artists
More sci-fi oriented than "The Twilight Zone," this show dipped its toes into horror for the 1st season but abandoned it in favor of hard science fiction for the 2nd. Each episode opened with an eerie voice-over from a disembodied voice claiming to have taken control of your television, and over several years it became a veritable showcase of writing talent of the age.
Two stories in particular ("Demon with a Glass Hand" and "The Soldier"), both written by influential (and litigious) science fiction author Harlan Ellison, gained notoriety in the '80s when they were the center of a lawsuit against director James Cameron. Ellison claimed that the "Terminator" director had stolen his ideas. When Cameron allegedly confessed as much in an interview, it resulted in a settlement for Ellison and an acknowledgement in the credits of the "The Terminator" VHS tape.
The original series died thanks to being ricocheted around the TV schedules, but was released in 1995 to great acclaim, lasting another seven seasons before eventual cancelation. Guess viewers got control of their television sets back, after all.
4. Black Mirror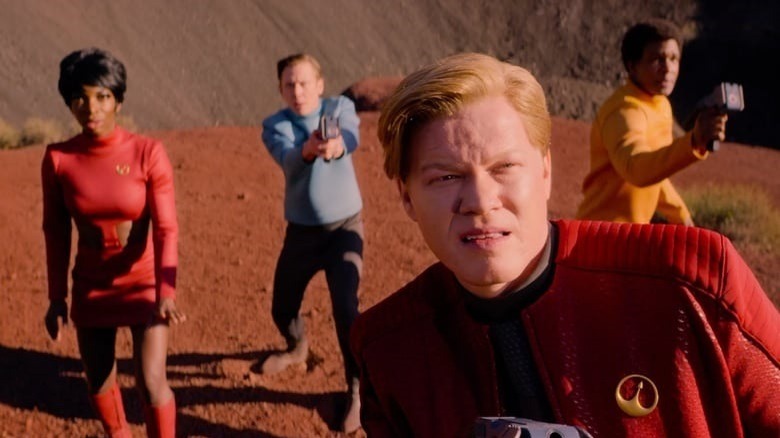 Endemol Shine UK / Netflix
"Black Mirror" creator and writer Charlie Brooker was best known to British audiences as the creative force behind "Newswipe," a somewhat caustic look at world news, and "Nathan Barley," an equally vitriolic comedy about London scenesters. Brooker was renowned for his cynical world view, and this pessimism combined perfectly with the zeitgeist, resulting in the revolutionary "Black Mirror."
Setting out with a powerful and controversial opening episode involving the British prime minister being blackmailed into having sex with a pig, Brooker's "Black Mirror" hit the headlines and a phenomenon was born. With the title that refers to the reflection of ourselves we see on a blank screen, the series examines our often-unhealthy relationship with and reliance on technology, and how it is guiding us along new, treacherous, and unfamiliar paths.
With a flexible premise that allows for contemporary stories set in the present and the near and distant future, "Black Mirror" is an unflinching look at the uncomfortable aspects of humanity, namely how the ever-present boxes of wires in our lives are desensitizing or conditioning us. A particularly grim highlight is the season 3 episode "Shut Up and Dance," an episode as bleak as anything presented elsewhere on this list.
3. Tales from the Crypt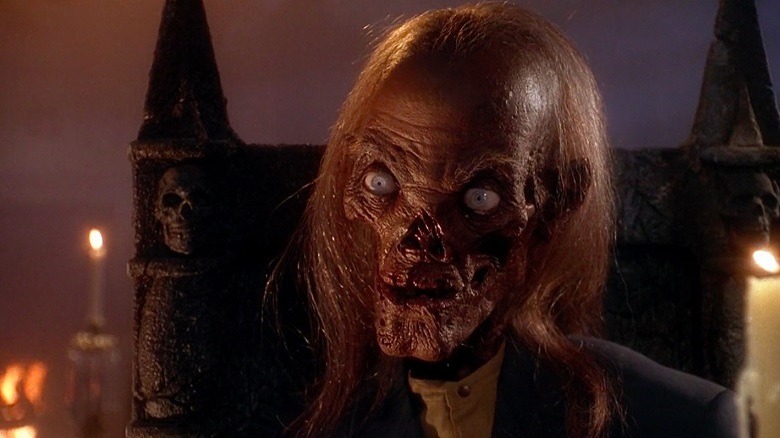 Warner Bros
"Hello, boils and ghouls..."
An emaciated corpse with long hair, the Crypt Keeper was your sardonic (g)host for each episode of this series, introducing each frightening fable with congeries of puns so painfully poor that there are undoubtedly guidelines in the Geneva convention preventing their retelling. A memorable Danny Elfman theme played as the camera swooped through the Crypt Keeper's domain, settling on the wizened creature as he burst forth. Here was a host who was as funny as he was scary; the mood of the show followed suit.
"Creepshow" is inspired by old comics, but HBO's "Tales from the Crypt" literally adapted stories from the old source material. Airing on a premium cable channel helped too, allowing the series to be as gory and risqué as the makers dared. The show also proved to be almost as unkillable as its undead host (voiced by John Kassir), running for an incredible 95 episodes and spawning several films, a game show, and a children's cartoon series.
2. Inside No. 9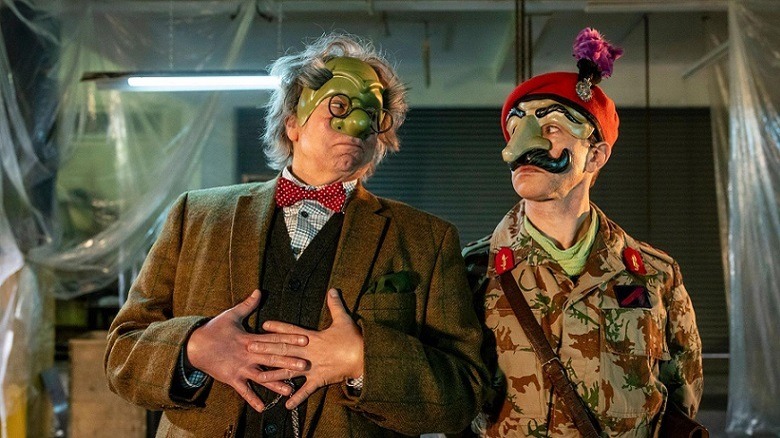 BBC Studios
British viewers were already familiar with "Inside No. 9" creators Reece Shearsmith and Steve Pemberton through their work on the blacker-than-black ensemble comedy show, "League of Gentlemen." That show, due to its very dark nature, was something of an acquired taste, but the wealth of awards that Reece and Steve have received for "Inside No. 9" proves it to be more populist, albeit no less brave and daring.
There's a simple premise: Every episode involves the number 9. It's a hook that's grown looser with every subsequent season, but it's an interesting mechanism with which to tell varied tales across a plethora of genres. The tales range from the poignant ("The 12 Days of Christine"), to the brave and inspired ("A Quiet Night In," an episode performed without dialogue) to the utterly terrifying ("Dead Line," a Halloween episode that was performed live).
It's a show that's not afraid to take risks, yet every genre feels like a natural fit for Shearsmith and Pemberton's considerable talents. It's a show that will undoubtedly run for as long as the number 9 exists.
1. The Twilight Zone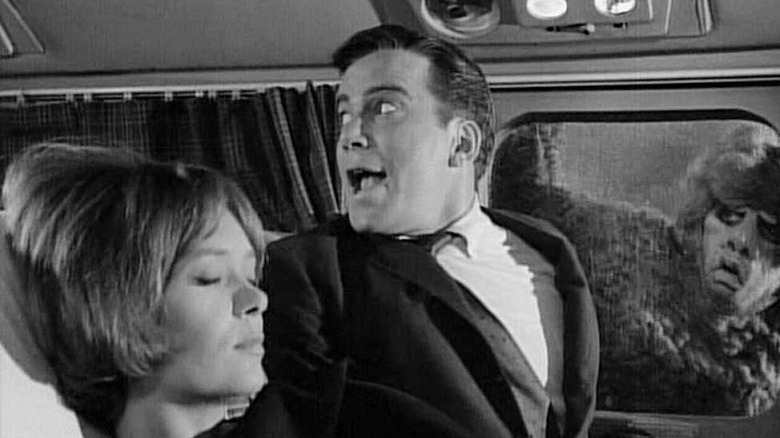 CBS Television Distribution
"You are about to enter another dimension, a dimension not only of sight and sound but of mind. A journey into a wondrous land of imagination."
The familiar theme tune, the spinning door that could take you anywhere, all accompanied by the familiar, dulcet tones of creator and host Rod Serling — really, what is there left to say about "The Twilight Zone," a series so popular that it's been revived no less than three times?
Creator Rod Serling was a strong advocate of human rights. Having worked in the entertainment industry for many years, he was only too aware that he'd never get the opportunity to write about social issues in a prime-time television slot, but had the cunning idea of introducing storylines about controversial topics through a palatable fantasy setting. Setting his stories in space or peppering them with robots gave him the freedom to talk about difficult subjects like race, human rights, immigration, and even the touchy subject of McCarthyism without the show ever feeling preachy.
It's telling that, to modern viewers, the series can feel derivative because of its visual storytelling tropes and twists that we're all too familiar with. What is, of course, worthy of note is that it's "The Twilight Zone" that introduced many of these twists and tropes to television's lexicon in the first place. Bold, brave, and ahead of its time, "The Twilight Zone" is often imitated and parodied, but has never been bettered. From bookworm Henry Bemis's cruel fate in "Time Enough at Last" to the shrewd pun of the alien cookbook in "To Serve Man," it's a worthy memorial to the works of Rod Serling, with his reassuring voice reminding us that everything would be okay — or would it?