Will There Ever Be A Bad Moms Christmas Sequel? Here's What We Know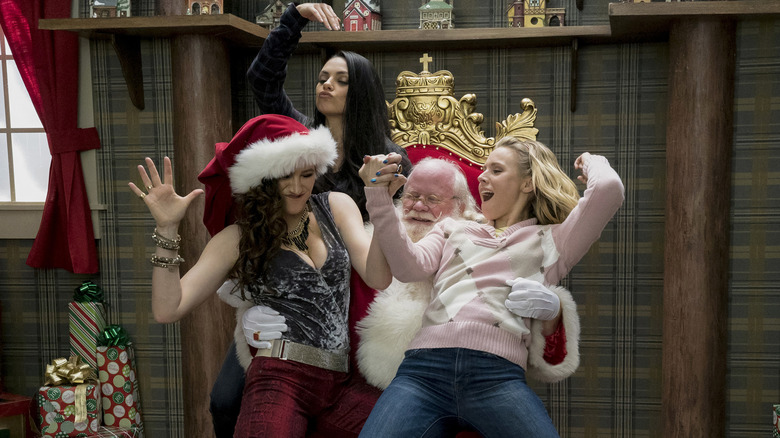 STX Films
(Welcome to Will There Be a Sequel?, a series where we answer that question and explore what comes next.)
STX Films stumbled into a somewhat unlikely franchise with the release of "Bad Moms" in 2016. The R-rated comedy starred Kristen Bell, Mila Kunis, and Kathryn Hahn as, you guessed it, a trio of moms behaving badly, which went on to become a massive hit. It paved the way for a sequel, 2017's "A Bad Moms Christmas," which was turned around in a hurry by the studio after the first movie performed so well. It also did gangbusters business and, perhaps not surprisingly, that has paved the way for a continuation.
To date, the two movies have grossed $308 million at the box office against a combined $48 million budget. Those are excellent returns by Hollywood standards, meaning "A Bad Moms Christmas" sequel is all but guaranteed. We're here to give you all of the information you need to know about the follow-up.
Here is everything we know about the prospect of "A Bad Moms Christmas" sequel.
Bad Moms 3 Is Happening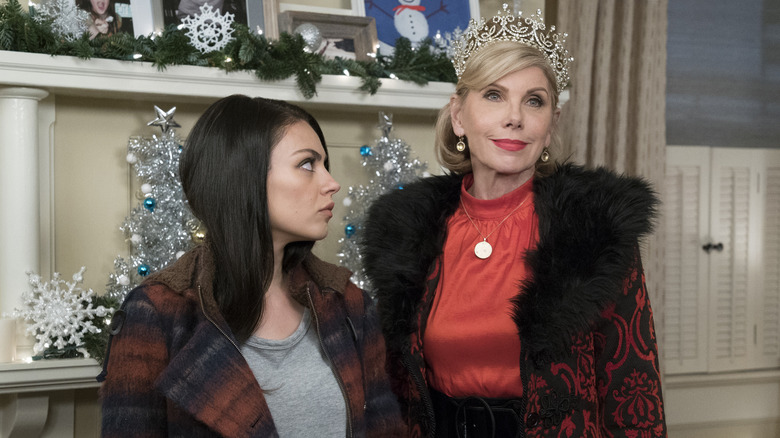 STX Films
The good news is that STX didn't waste too much time in confirming that "A Bad Moms Christmas" is getting a sequel. At CinemaCon in April 2019, it was confirmed that a third entry titled "Bad Mom's Moms" was in development. While not too much was revealed at the time, STX Films chief Adam Fogelson called the movie, "A whole new adventure that is attracting all sorts of great talent." Whether or not Bell, Kunis, and Hahn will return remains to be seen, though that seems like a safe bet.
Producer Suzanne Todd, as the second movie was making its run at the box office, teased that fans were already asking for a third movie long before it was officially announced:
"When we have shown it in previews, there was some crazy percentage of people who said, 'Please make a third movie as soon as possible.' Because there is kind of a jumping-off point at the end of the movie for maybe what you would do if you were going to do another movie."
It Will Be About The Mom's Moms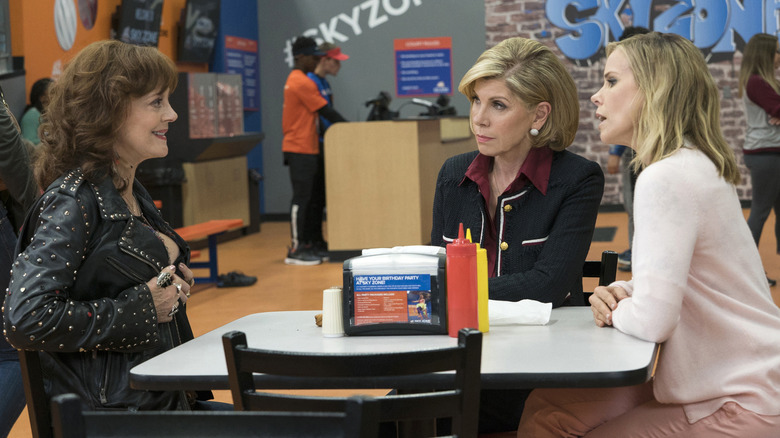 STX Films
As for what "Bad Mom's Moms" is going to be about? It will center on the grandmothers of the bunch, played by Christine Baranski, Susan Sarandon, and Cheryl Hines in the second movie. All three have reportedly signed on to return for the sequel. So the twist here is that the focus is going to shift away from the original trio and to a new group. That could be a way to help keep the series fresh as it enters its third go-around. Comedy sequels are incredibly difficult to pull off, so trying to do something similar for a third time might be tempting fate. This is potentially a smart move.
When Will We See Bad Moms 3?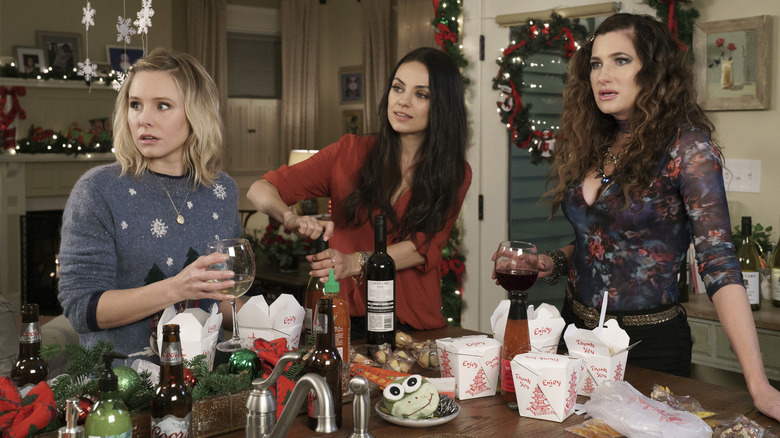 STX Films
The big question right now is when we're going to see the third installment. "Bad Moms" was released in 2016, with "A Bad Moms Christmas" following quickly in 2017. Here we are four years later with nothing to show. The studio likely would have preferred to get it done sooner, but the pandemic upended things. Susan Sarandon, in an interview with Us Weekly in June 2021, said the following:
"I hope they get that script together. We had so much fun. Those ladies are just a blast and so fun to work with. So I hope so... They were just kind of starting to figure it out and then Covid hit. So, I don't even know. You are reminding me I should ask my agent what's going on with that."
At this point, it seems like late 2022 or perhaps even 2023 is likely. We'll be sure to keep you posted as further concrete details are made available.