Sequel Bits: 'Halloween', 'Bad Moms 3', 'Fantastic Beasts 2,' 'Creed 2' & More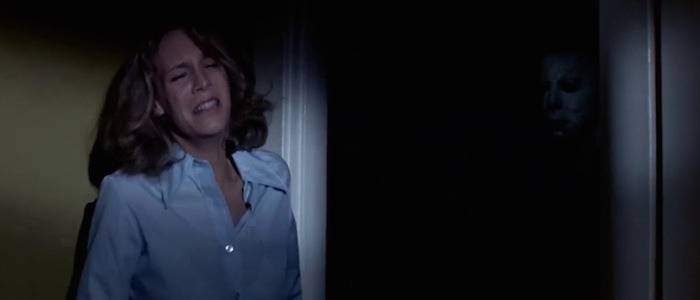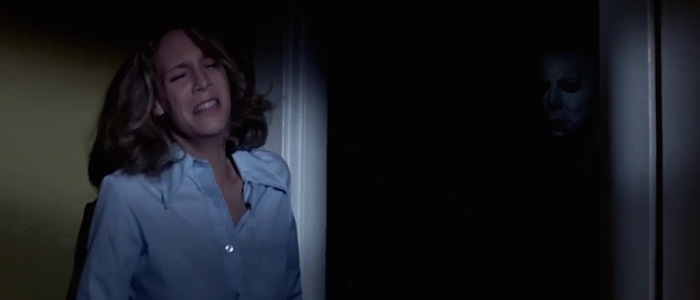 In this edition of Sequel Bits:
John Carpenter confirms the new Halloween will ignore other sequels
Kristen Davis wants Sex and the City 3
Bad Moms 3? Sure, why not
Creed 2 release date confirmed
Fantastic Beasts 2 teases a book launch
Better Midler is not having this Hocus Pocus remake crap
George Romero's son is making a Night of the Living Dead prequel
Halloween, the new sequel/reboot to the John Carpenter classic directed by David Gordon Green, will slice its way into theaters next year. Original Halloween creator John Carpenter is currently out promoting his tour for his new album Anthology: Movie Themes 1974-1998, and took the time to talk a bit about the upcoming film in an interview with CBS (via Collider). In the interview, Carpenter confirmed what had already been rumored multiple times: the new Halloween will ignore all of the sequels; even, Halloween II, apparently, which was set mere minutes after the first film ended.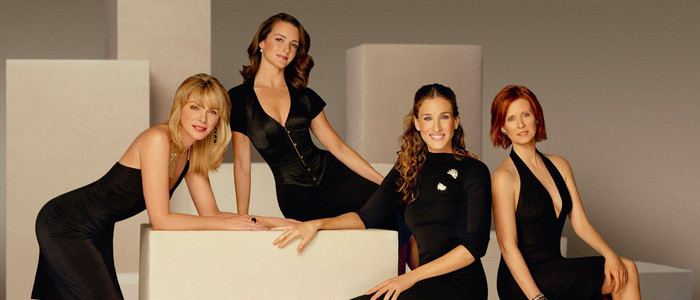 There's not going to be a Sex and the City 3 as far as Kim Cattrall is concerned, but don't tell that to Cattrall's co-star Kristen Davis, who really, really wants that third movie. Via Movie Web, Davis expressed her frustration at not being able to make a Sex and the City 3, which is apparently already written but likely won't happen, unless they can write out Cattrall's character completely:
"I wish that we could have made the final chapter, on our own terms, to complete the stories of our characters. It is deeply frustrating not to able to share that chapter (beautifully written by MPK) with all of you. So we will just have our memories, but please know that all of the love and support for us through the years is felt by us and we are so grateful for all of you!"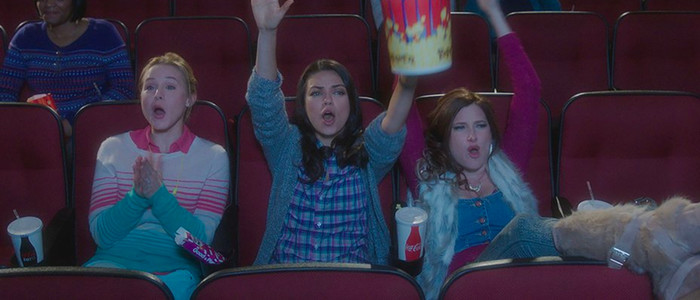 A Bad Moms Christmas, the second film in what I guess is now a Bad Moms franchise starring Mila Kunis, Kristen Bell and Kathryn Hahn as (you guessed it) bad moms, is now playing in theaters. This already has some people asking, "Why?" They're also asking: "Will there be a Bad Moms 3?" Producer Suzanne Todd told EW that it's a distinct possibility as long as the current film does well at the box office:
"Well, I don't want to spoil the ending of this film, but, when we have shown it in previews, there was some crazy percentage of people who said, 'Please make a third movie as soon as possible.' Because there is kind of a jumping off point at the end of the movie for maybe what you would do if you were going to do another movie. We will have to see. The first movie came out in summer. This movie comes out in the very, very crowded holiday season. I mean, as we point out in the movie, moms are busier than ever, so we're counting on them to do all their business and also come see a movie. All I can say is, 'We will see.'"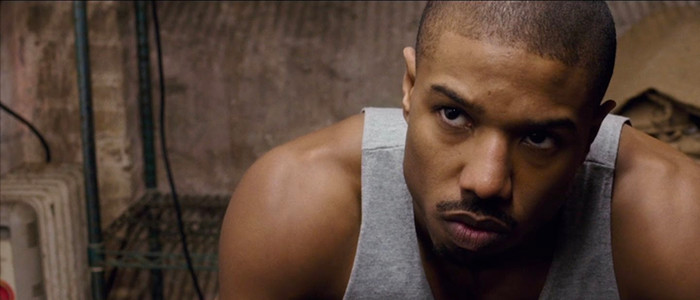 Creed 2, the Sylvester Stallone-directed sequel to the excellent Rocky spin-off Creed, now has a release date. Per Collider, Creed 2 will hit theaters November 21, 2018. Michael B. Jordan will reprise his role as Adonis Creed, son of boxing champion (and former Rocky rival) Apollo Creed. While Stallone no-doubt knows the Rocky universe better than anyone else, it's still a shame that original Creed director Ryan Coogler couldn't come back and lend his distinct style to a sequel.
A newly published author must have a book launch party. Newt Scamander has been busy. #MagicInProgress #FantasticBeasts #WizardingWednesdays pic.twitter.com/lvS4TiZXpJ

— Fantastic Beasts (@FantasticBeasts) November 1, 2017
The Harry Potter spin-off Fantastic Beasts and Where to Find Them 2 is now filming, and the official Twitter account for the film posted the above behind-the-scenes image advertising a book launch party. The book is written by none other than the film's main character Newt Scamander (played by Eddie Redmayne). This whole thing is a bit of an in-joke, since the origins of Fantastic Beasts are from this very Scamander book mentioned in one of J.K. Rowling's original Harry Potter tomes. There's no confirmation on this, but rumor has it the book's original title was Fantastic Beasts: Where To Find Them? Do You Know Where To Find Them?? Let's Find Out!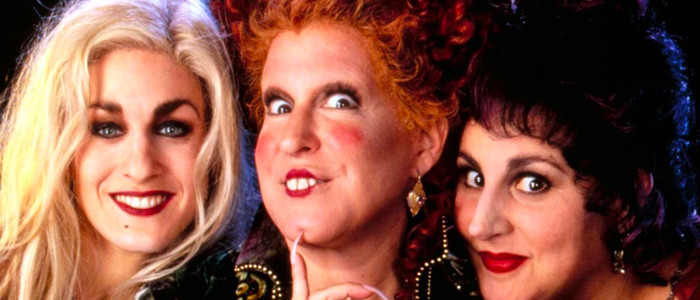 After years and years of rumors about a Hocus Pocus sequel, we're finally getting another adventure featuring those witches the Sanderson Sisters. But instead of a traditional sequel, audiences will be treated to a remake in the form a Disney Channel TV movie. Since this is a remake, the original cast – Bette Midler, Sarah Jessica Parker and Kathy Najimy – aren't involved. And Middler is not happy with that. Per Syfy, when asked about the remake, Midler said:
"I know it's cheap. It's going to be cheap! I'm not sure what they're going to do with my character ... My character is very, very broad and I don't know who they're going to find to play that."
When asked if she would cameo in the remake, the singer and actress replied with an unequivocal "No, no, no!" Bad move, Disney. You made Bette Midler mad.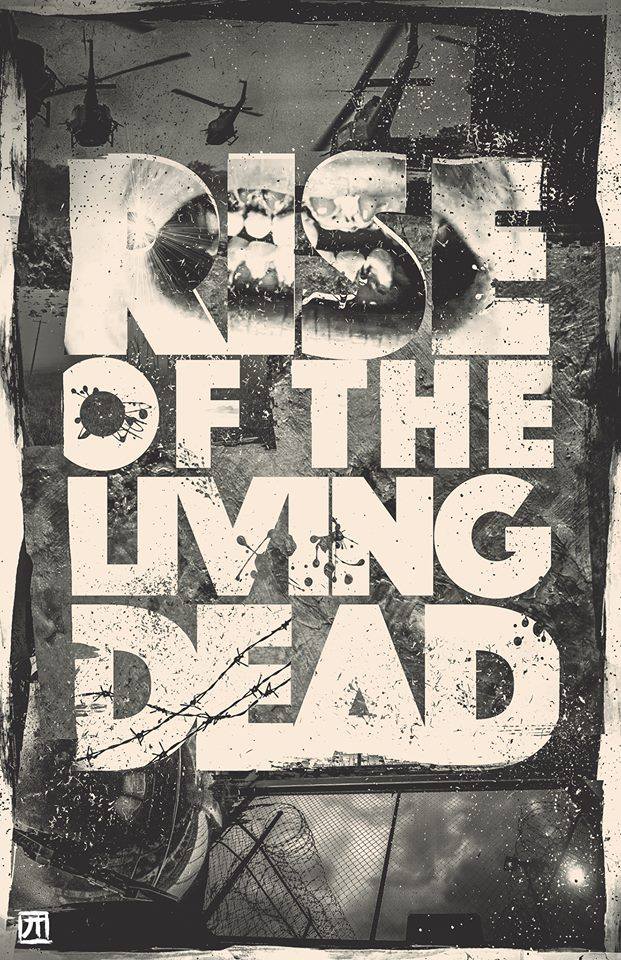 Horror fans were saddened when filmmaker George Romero died over the summer, but Romero's legacy – particularly that of his influential zombie movies – lives on. And now Romero's zombies are getting a whole new lease on life. Per a lengthy Facebook post, Romero's son George Cameron Romero confirmed he'll be making a prequel film called Rise of the Living Dead. As mentioned, the FB post is very long and detailed, but here is what Romero says about the film:
Many of you know that I have been working to tell a story for many years... My dad read the script and called it "genius" (I'm not saying that from pride, it's an actual quote and I have the email to prove it! ) Many have approached me about making this film and I've said no to many because even though I'm not a "precious" artist, this one is special... this one is mine... this one... is my love letter to my dad... to his work... to the fact that he was once called the most dangerous filmmaker alive... to the fact that society in 1968 wanted to shut him up as much as they wanted to celebrate him...This one is the prelude to "Night," the film that created the pop culture phenomenon that has inspired thousands of filmmakers from backyard auteurs to $180M features to the single longest running and most successful show in the history of television...Those of you who have known about it for a long time and even helped support an indiegogo campaign a few years back to help me develop it to this point, know this project by its codename: "ORIGINS."...It is with absolute great joy that I would like to present to you all very late this Halloween night, the announcement for this project's official title.