'A Bad Moms Christmas' Trailer Has Plenty Of Holiday Spirits To Go Around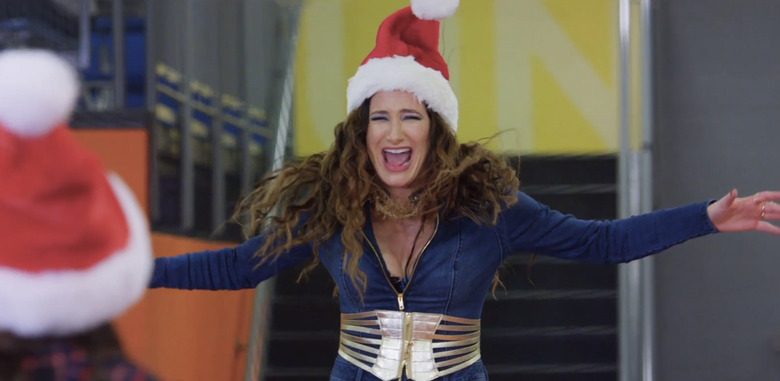 Hot on the heels of yesterday's new trailer for Daddy's Home 2, which sees parents visiting their grown up kids for the holidays to silly comedic results, this year's other Christmas comedy has debuted a trailer, but with much raunchier laughs.
A Bad Moms Christmas is the follow-up to the R-rated comedy Bad Moms from last year. After the movie raked in $113.2 million on a budget of just $20 million, STX Entertainment fast-tracked a sequel and added some holiday spice. This time, Mila Kunis, Kristen Bell and Kathryn Hahn have to contend with the arrival of Christine Baranski, Cheryl Hines and Susan Sarandon as their respective mothers.
Watch the new red band A Bad Moms Christmas trailer below.
While the first Bad Moms was refreshing by letting the primary female cast be as irresponsible and raunchy as plenty of male ensembles before them, this doesn't feel like it's justifying its existence quite as much. How many times do we have to see parents making the holidays difficult for their adult offspring? Is there any way to make that concept feel fresh any more? Adding some R-rated language and behavior to the mix might help, but there's nothing here that made me laugh out loud.
At the very least, this will be some interesting counter-programming for those who aren't sold on the more family friendly, slapstick comedy of Daddy's Home 2. Though the R-rated moments in this trailer feel desperate to be raunchy just for the sake of inappropriateness. You know what I would love to see though? A crossover between Bad Moms and Daddy's Home somehow.
The rest of the cast includes Jay Hernandez, Wanda Sykes, Peter Gallagher, Justin Hartley, and Oona Laurence with The Hangover and Bad Moms writing duo Jon Lucas & Scott Moore behind the script again, as well as directing too.
For more from A Bad Moms Christmas, watch the first trailer right here.
A Bad Moms Christmas follows our three under-appreciated and over-burdened women as they rebel against the challenges and expectations of the Super Bowl for moms: Christmas. And if creating a more perfect holiday for their families wasn't hard enough, they have to do all of that while hosting and entertaining their own mothers. By the end of the journey, our moms will redefine how to make the holidays special for all and discover a closer relationship with their mother
A Bad Moms Christmas opens on November 3, 2017.