39% Of Fans Said This Is 2021's Best Netflix Original Series So Far — And We're Not Surprised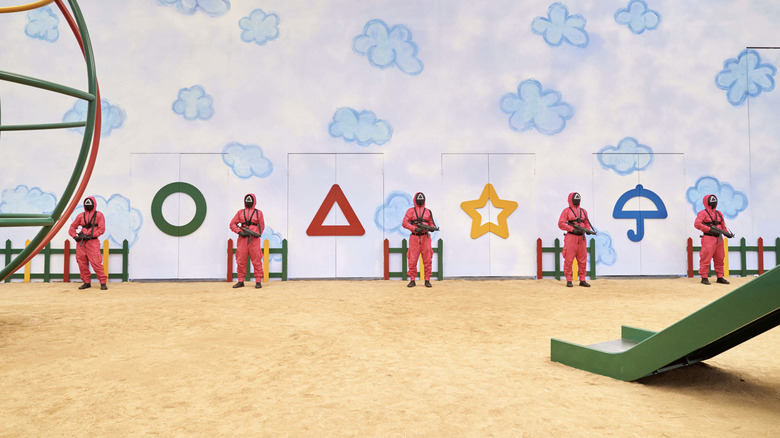 Netflix
(Welcome to Survey Says, a feature where we conduct a movie-related survey for a random group of people and explain why they're completely right, completely wrong, or somewhere in between.)
From the early days of Netflix original programming, their original series selections have been some of their strongest. "House of Cards," "Orange is the New Black," "Stranger Things," and their slew of true crime programming have all dominated water-cooler conversations for nearly a decade. Since Netflix began cranking out original content in 2013, the streaming juggernaut has produced over 1,500 original titles across films, series, comedy specials, and more. With options available as far as the eye can scroll, we were curious, what do fans think is 2021's best Netflix original series so far? The answer should be a surprise to absolutely no one.
It's Squid Game, Obviously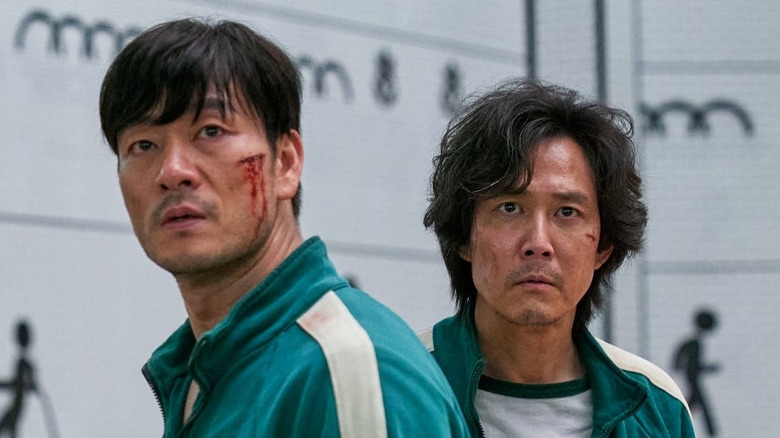 Netflix
We asked 588 different people what their favorite Netflix show of 2021 has been so far, and "Squid Game" snatched all the marbles from its contemporaries. The relentless survival thriller about cash-strapped individuals invited to play popular children's games to the death is Netflix's biggest series release in the history of the streaming service, so to think any other show could take the top spot is optimistic at best and ignorant at worst. A whopping 39.29% of respondents dedicated their vote to "Squid Game." Fortunately for them, casting this vote doesn't sign them up for their likely demise surrounded by masked game staff.
As for the other nominees, the magical epic fantasy series "Shadow & Bone" walked away just a few ticks shy of a fifth of the votes, a genuinely impressive showing when up against what might as well be the Simone Biles or LeBron James of Netflix original programming. True crime thriller "Clickbait" and the DC Comics' Vertigo imprint based post-apocalyptic adventure "Sweet Tooth" tied just below, followed by the prestige satirical drama "The Chair" and crime drama serial "The Serpent" rounding out the bottom two with yet another tie. Here's a look at the results broken down by percentage:
"Squid Game" 39.29%
"Shadow & Bone" 17.86%
"Clickbait" 13.78%
"Sweet Tooth" 13.78%
"The Chair" 7.65%
"The Serpent" 7.65%
What's Next for Netflix in 2021?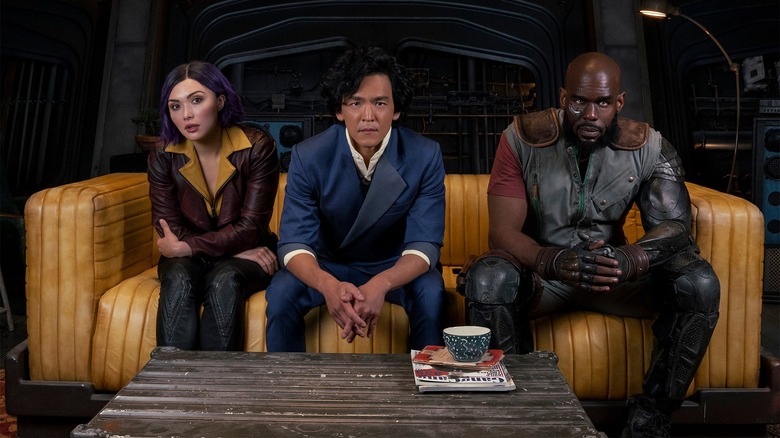 Netflix
It's unlikely that anything will knock "Squid Game" off of the podium, but including Netflix's international offerings, the streaming service has yet to debut "Cowboy Bebop," "True Story," "Stay Close," "Tear Along the Dotted Line," "Super Crooks," "StoryBots: Laugh, Learn, Sing," "Dogs in Space," "Elves," "Christmas Flow," "Aranyak," "Hellbound," "Love Never Dies," "Blown Away: Christmas," "New World," "The Fastest," "School of Chocolate," "The Future Diary," "Animal," "Reasonable Doubt: A Tale of Two Kidnappings," "Dig Deeper: The Disappearance of Birgit Meier," and "Stories of a Generation with Pope Francis" which are all on schedule to release before the end of 2021.
It's also important to note that "Arcane" had not yet been released during the time of our survey, and could have easily snagged some votes of its own.