Arcane: Release Date, Cast, And More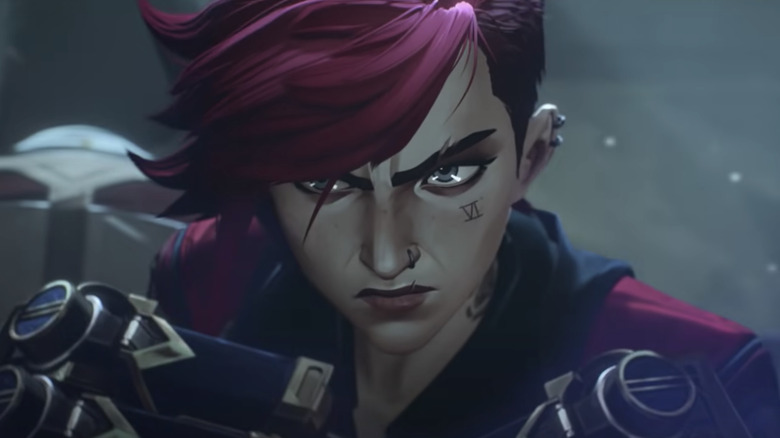 Netflix
(Welcome to ...And More, our no-frills, zero B.S. guide to when and where you can watch upcoming movies and shows, and everything else you could possibly stand to know.)
In November, many viewers will be watching Hailee Steinfeld kick butt on the live-action Disney+ series "Hawkeye." If you're one of the cool kids, however, you might also be listening to her voice on the Netflix animated series, "Arcane." It's got power gauntlets and magic harnessed through science, and it comes from the creators of "League of Legends," the popular online game.
Here's what we know about "Arcane."
Arcane Release Date and Where You Can Watch It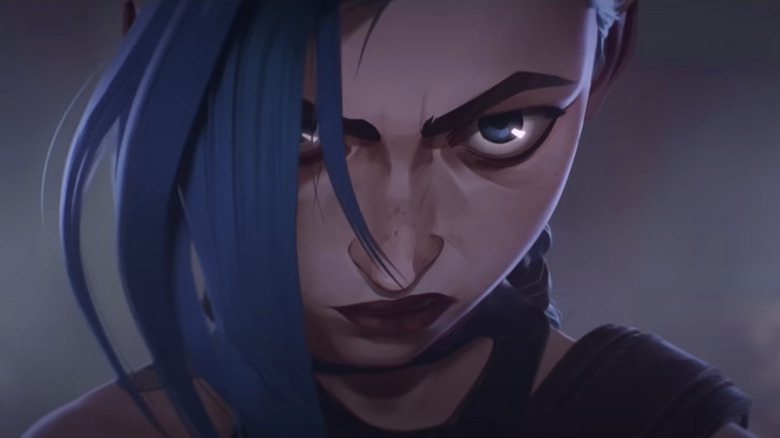 Netflix
"Arcane" will premiere on Netflix on Saturday, November 6, 2021. Unlike other Netflix shows, which tend to dump all their episodes on the service at once so you can binge them, "Arcane" will be rolling out over three weeks, much like the streamer's recent "Fear Street" movie trilogy.
It will be split up into three acts, with each act playing out over the course of three episodes. So the first act and first three episodes will hit on November 6, 2021, followed by the second act and next three episodes on November 13, 2021, and the third act and final three episodes on November 20, 2021.
What Is Arcane?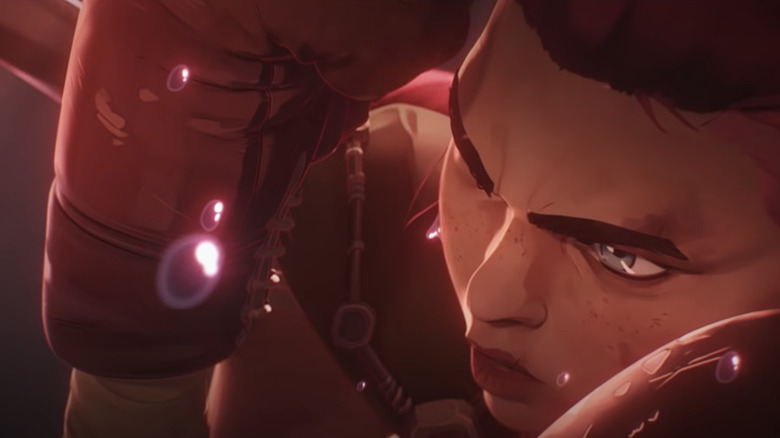 "Arcane" is a 9-episode animated series based on "League of Legends," a MOBA (multiplayer online battle arena) video game by Riot Games. Steinfeld voices the role of Vi, who trains with boxing gloves but does her real fighting with a pair of "hextech" gauntlets. In the series, she's searching for her blue-haired sister, Jinx (Ella Purnell), amid power and class struggles in the futuristic city of Piltover/Zaun.
Arcane Director, Cast, and More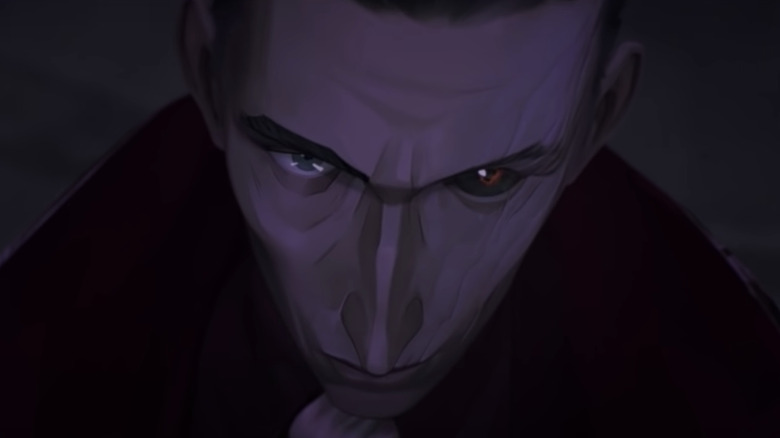 "Arcane" is directed by Ash Brannon, who worked as an animation director on "Toy Story" and a story artist on that film and "A Bug's Life," among other credits. The series is rendered by Fortiche Production, a 3D animation studio.
In addition to Steinfeld and Purnell, the voice cast of "Arcane" includes Kevin Alejandro, Katie Leung, Jason Spisak, Toks Olagundoye, JB Blanc, and Harry Lloyd.
Arcane Trailer and Synopsis
You can see the trailer for "Arcane" above. Here's the synopsis via Netflix:
From the creators of League of Legends comes a new animated series, Arcane. Set in the utopian region of Piltover and the oppressed underground of Zaun, the story follows the origins of two iconic League champions-and the power that will tear them apart.