Ms. Marvel TV Series Will Hit Disney+ Later Than Expected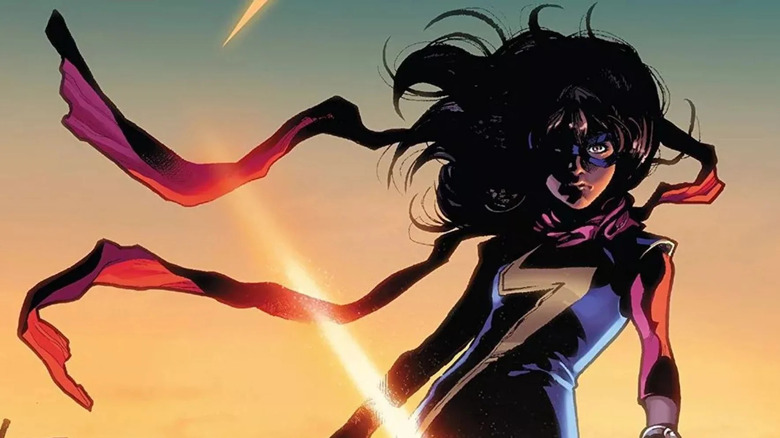 Marvel Comics
For some time, there's been a question mark hanging over the release of "Ms. Marvel," the upcoming Disney+ series, which is set to introduce the character of Kamala Khan (Iman Vellani) to the Marvel Cinematic Universe. Khan, the titular Ms. Marvel, is set to join Carol Danvers (Brie Larson) in the 2023 "Captain Marvel" sequel, "The Marvels."
Back in July, Marvel Studios exec Victoria Alonso made it sound like we would see "Ms. Marvel" before the end of the year. Two weeks later, we heard that it would more realistically be an early 2022 premiere. Originally, "The Marvels" was supposed to land in November 2022, and since "Ms. Marvel" will introduce Khan first making it something of a prerequisite for the former, it made sense that we would be seeing it sooner.
Just last month, however, all of Marvel's 2022 release slate, including "Ms. Marvel," was delayed due to the pandemic. Now, we have a better idea of when exactly "Ms. Marvel" will arrive, and it's a little later rather than sooner. Writer Jenna Anderson first broke the news on Twitter — followed swiftly by ComicBook.com and other outlets like IGN — that the release of "Ms. Marvel" will fall somewhere in the window of July to September 2022.
The July–September window is Q4, the fourth quarter of Disney's fiscal year, which begins in October. The news comes out of an earnings call, where Christine McCarthy, Senior Executive Vice President and Chief Financial Officer of The Walt Disney Company, indicated that pandemic delays would continue to affect the company's slate into 2022.
Andor and Pinocchio Also Slated for 2022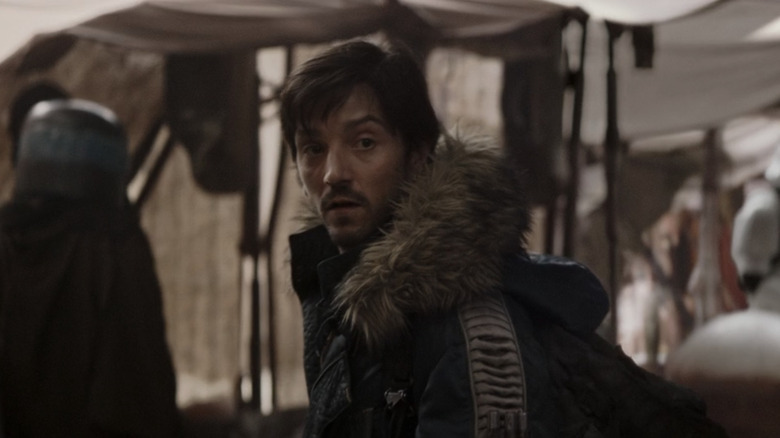 Lucasfilm
"Andor," the prequel to "Rogue One: A Star Wars" story, starring Diego Luna, is also slated in for the same Q4 release window, as is the live-action "Pinocchio," which reunites Tom Hanks and director Robert Zemeckis from "Forrest Gump" and "Castaway."
Principal photography for "Andor" has already wrapped, but it will need time for post-production, and Disney may be trying to space out its "Star Wars" shows to avoid the overexposure that occurred with the movies and led to the box-office disappointment of "Solo: A Star Wars Story." Shuffling one release date can have a ripple effect on others, but in the meantime, "Star Wars" fans will be able to see "The Book of Boba Fett" on Disney+ this December.
Back in May, Cynthia Erivo and Joseph Gordon-Levitt joined the cast of "Pinocchio" as The Blue Fairy and Jiminy Crickett, respectively. Hanks plays the toymaker Gepetto in the film, which is said to be a live-action/CGI hybrid. Hopefully, lining up stars of this caliber will help ensure a final product that is better received than Zemeckis' last effort, "Welcome to Marwen."
One of the issues plaguing Marvel's "Eternals" is arguably the sheer number of heroes it juggles, with no less than ten of them making up the group. "The Marvels" has the benefit of having already introduced Captain Marvel in her own movie, the adult Monica Rambeau (Teyonah Parris) in "WandaVision," and Kamala Khan in "Ms. Marvel" before teaming them up.
While it might be disappointing for Marvelites to have to wait for "Ms. Marvel," it's probably better that the studio doesn't rush it, and the delay of "The Marvels" now gives them a bit more breathing room. Look for "Ms. Marvel," "Andor," and the live-action "Pinocchio" sometime between July and September 2022.