Here's When You Can Watch Last Night In Soho At Home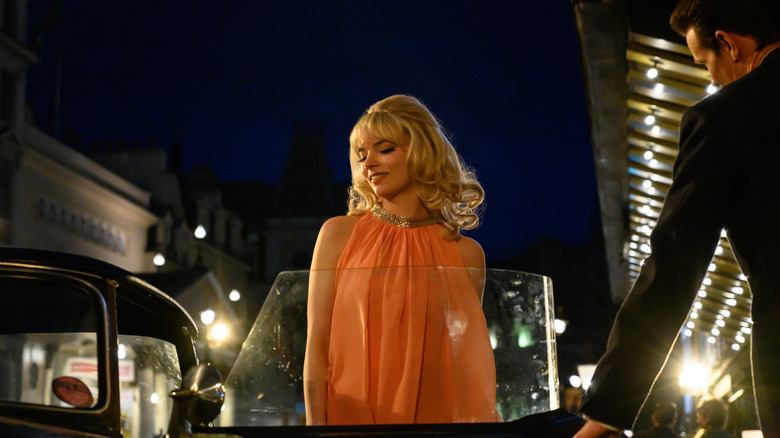 Focus Features
Edgar Wright's "Last Night in Soho" marked fresh new ground for the distinctive filmmaker, as he took the plunge into full-blown horror after otherwise keeping one foot firmly in the realm of comedy to this point — although his latest effort still retains quite a bit of the same DNA as his prior films. In addition to the invaluable contributions of writer Krysty Wilson-Cairns, "Last Night in Soho" immediately set itself apart from the rest of the year's offerings with its stylish, intense, and thrilling look into the dangers of the past. After releasing in theaters just in time for Halloween, the film is already preparing for its digital on-demand release so viewers will be able to experience the film — either for another viewing or for the very first time — from the comfort of their own home.
Coming Soon to a TV Screen Near You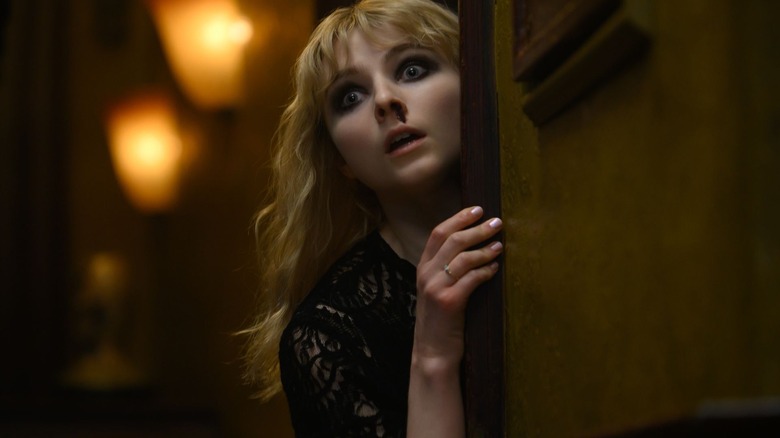 Focus Features
I'm going to level with you. No matter how far we get into this pandemic, I'll apparently never get used to the shockingly quick turnaround for movies between their theatrical release and their availability at home. The horses are already out of the barn as far as exclusive and lengthy theatrical windows are concerned, I get it, but it still feels as if it's much too soon. Of course, this is already on top of the fact that I'm also trying to adjust to Daylights Saving Time ending. Enough already, this is too much change all at once! But anyway, my loss is everyone else's gain as the official "Last Night in Soho" Twitter account tweeted out earlier today that the film will be made available for home viewing on demand no later than November 19, 2021.
Edgar Wright's #LastNightInSoho will be released on demand November 19.

Set a reminder now at https://t.co/hBHjhA4rEF. pic.twitter.com/AJBl00juYn

— Last Night in Soho (@lastnightinsoho) November 10, 2021
Unfortunately, the early results at the box office seemed to suggest that mainstream audiences didn't take to the film quite as much as genre fans and Edgar Wright enthusiasts did, but thankfully viewers who perhaps missed it the first time around will now be able to experience all the twists and turns for themselves from the safety of their living rooms. Of course, this wouldn't be the first time that a film potentially found a strong second wind once it's made available on video on demand through all the major digital platforms. "Last Night in Soho" stars Thomasin McKenzie, Anya Taylor-Joy, and Matt Smith, along with the very last performances given by the late Margaret Nolan and Diana Rigg. The synopsis is as follows:
Edgar Wright's psychological thriller about a young girl, passionate in fashion design, who is mysteriously able to enter the 1960s where she encounters her idol, a dazzling wannabe singer. But 1960s London is not what it appears, and time seems to fall apart with shady consequences...