Elves Trailer: A New Christmas Horror Series Is Coming To Netflix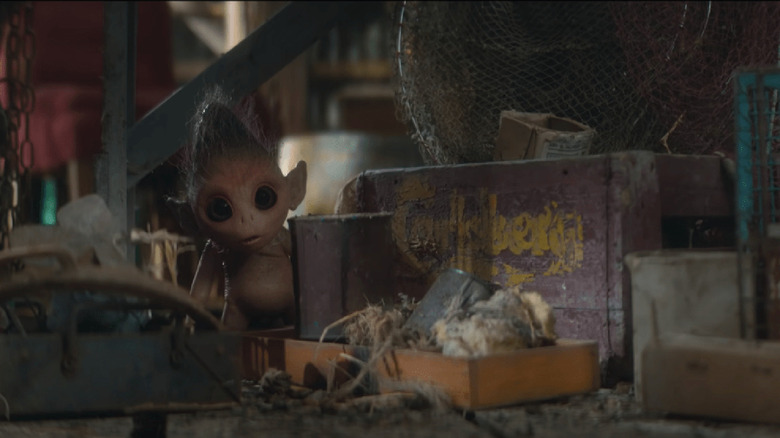 Miso Film
Glædelig jul! The Danish bring forth good holiday tidings, the kind familiar to anyone who has ever wanted a terror-in-a-box pet Gremlin. I know they're trouble like Tribbles, but they're so fuzzy! This week, Netflix has announced new Danish horror series, "Elves," set to premiere in November. Over six episodes, the Denmark-set show focuses on a family on a holiday getaway that has a run-in with elves. The synopsis: 
A Christmas vacation turns into a nightmare for a teenager and her family when they discover an ancient menace that stalks their island getaway.
"Elves" was created and written by Stefan Jaworski, who also co-penned "The Devil Below" (where adventurers mess around and find out in the Appalachian Mountains) with Eric Scherbarth. Roni Ezra directs, while Elise H. Lund produces under Miso Film. The series' cast includes Ann Eleonora Jørgensen, Rasmus Hammerich, Vivelill Søgaard Holm, Sonja Steen, Peder Thomas Pedersen, Lukas Løkken, and Lila Nobel.
 Say hi to the little scamps below.
Elves Trailer
Tesha Crawford, the Director of Netflix Internal Originals in Northern Europe, relays the excitement surrounding the series:
There are a lot of reasons why we are excited about this new Danish production. First off, teaming up again with our long term partners at Miso Film – who have proven to be such great storytellers. Secondly, tapping into the local myths that have always such great resonance in the Nordic region and being able to transform this into a modern-day Christmas story- with a little touch of horror.
Crawford isn't joking about Nordic lore being horror-friendly. Beyond the obvious, like the mythic German Krampus creature (which also got its own naughty movie), one of the greatest Christmas movies of all time happens to be the Finnish holiday horror-fantasy "Rare Exports: A Christmas Tale," Jalmari Helander's 2010 story of a handful of folks in the Lapland mountain region (betwixt Finland and Russia) who discover the secret behind the legend of Santa Claus. The feature, while showcasing its own wonderful, sinister elves, has a lot of elderly elf dong on display that might make things awkward if you're watching with the kids, so maybe throw that on after their bedtime. Horror fans are more inclined to watch films and series like these over any miracles on 34th street, come holiday season. 
"Elves" arrives on Netflix on November 28, 2021.