Everything We Know About The Boogeyman So Far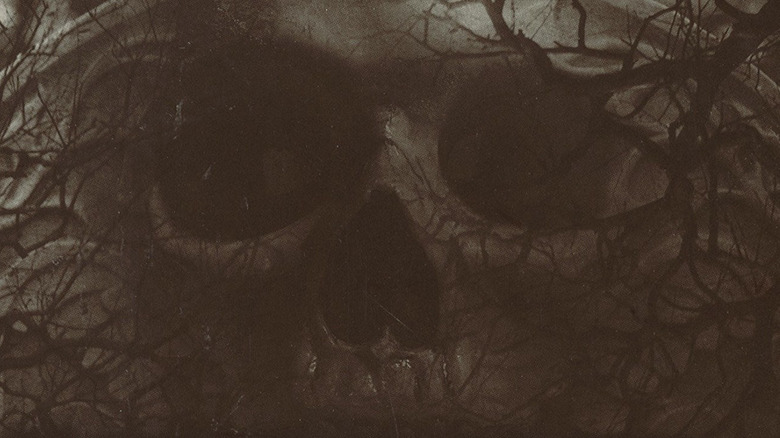 Penguin Random House
Stephen King readers and viewers should be well-versed in things that go bump in the night, but what about those that boogey out of the closet and over to children's cribs? "The Boogeyman" is coming to get you. It's the latest King adaptation to shamble along since we proclaimed the King movie renaissance back in 2017 — the year of "It," "Gerald's Game," and "1922."
Unlike those films and countless other King adaptations over the years, "The Boogeyman" is not based on a novel or novella. Its source material is a short story from King's 1978 collection, "Night Shift." This was his first-ever collection of short stories and it has already yielded several other film and television adaptations. The most famous of those is probably "Children of the Corn," while the most recent one is "Chapelwaite," the Adrien Brody-led Epix series pulled from the collection's opening story, "Jerusalem's Lot."
King can be hit-or-miss, but "The Boogeyman" is one of the scariest short stories in "Night Shift," and this upcoming film adaptation has some interesting names attached to it. Here's everything we know about it thus far.
When and Where to Watch The Boogeyman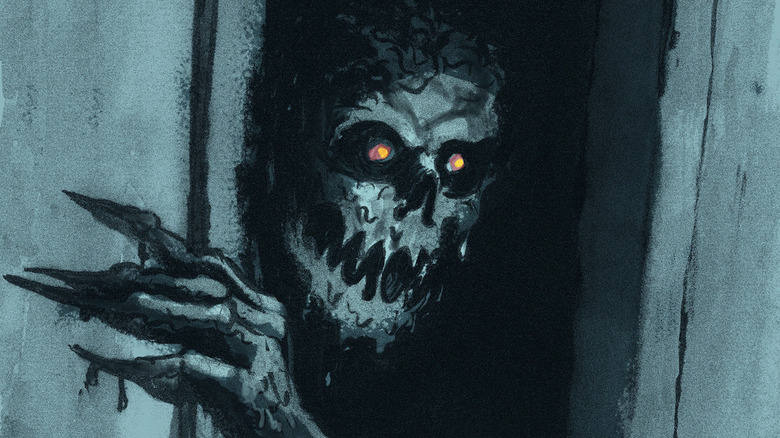 Doubleday Publishing
"The Boogeyman" is headed to Hulu. It's the same streaming service that serves as home to "11.22.63" and "Castle Rock," both of which dwell in the world of King. Those two series were exclusive to Hulu until after they had finished their episode run for each season. Eventually, they made their way to other digital platforms like iTunes.
Since "The Boogeyman" is a movie and not a TV show, it's not clear yet if it will follow the same release model, or if having a Hulu subscription will be the only way to see it. It's too early for the film to have a release date since it's still in pre-production, but we know that the casting process will begin in early 2022.
What We Think The Boogeyman Will Be About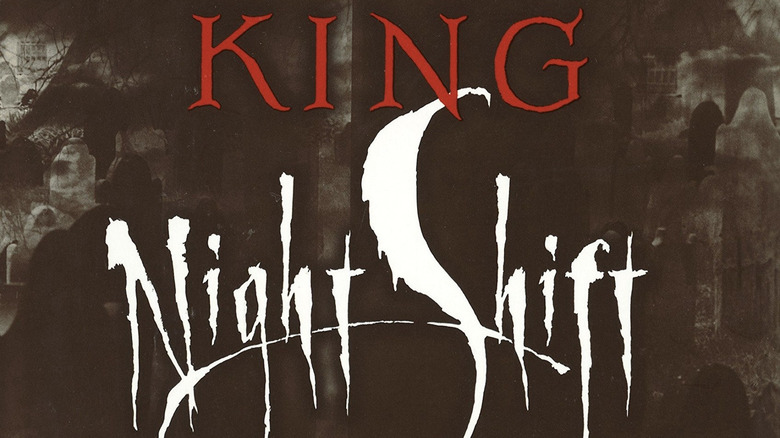 Penguin Random House
Since "The Boogeyman" is a short story that is being fleshed out to feature-length, there's no telling what the filmmakers might add or subtract. However, the basic blueprint involves a man named Lester Billings relating to a psychiatrist, Dr. Harper, how the boogeyman slunk out of the closet and killed his three children, one by one, over time. This is not a spoiler; Billings tells the doctor and us right upfront that this is why he's on the couch in his office and this is what the story is going to be about.
His firstborn son's death is attributed to simple "crib death," but Billings notices that the closet door is cracked open in the child's room. And before that, his son had been pointing at the closet door one night, saying, "Boogeyman, Daddy."
When his daughter dies under similar circumstances, Billings sees something creepy: a thing slithering "back in the shadows, by the closet." He soon begins seeing other things and becomes convinced that the boogeyman is real and out to get him, even capable of finding him and following him to a new house after he moves.
There's a streak of casual '70s sexism and racism running through Billings' therapy session, and he's not a very likable character. At times, we're left to wonder if he killed the kids himself because he did not want to be tied down by familial responsibilities, not unlike Jack Torrance in "The Shining," the novel that King released just before "Night Shift." The movie might lean into this, and its narrative structure seems ripe for a frame story with flashbacks. Let's just hope it finds some way to preserve the story's frightening end twist.
What We Know About The Boogeyman Cast and Crew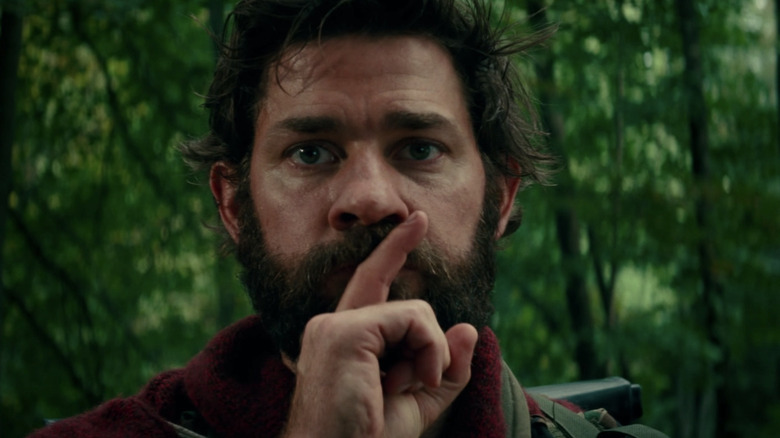 Paramount Pictures
"The Boogeyman" has been in development since at least 2018, when we first heard that screenwriters Scott Beck and Bryan Woods were boarding the project. Beck and Woods wrote the original script for "A Quiet Place," before director and star John Krasinki came aboard and did his own updated draft, with the three of them receiving credit as co-writers in the finished film.
Here again, they are executive producing and they have other co-writers, including Akela Cooper, who scored her own horror hit in 2021 — that being "Malignant," directed by James Wan. The original script for "The Boogeyman" is attributed to Mark Heyman ("Black Swan"). Beck and Woods are executive producing and Shawn Levy, Dan Levine, and Dan Cohen of 21 Laps Entertainment, the production company behind "Stranger Things," are producing.
Rob Savage, the director of "Dashcam" and the pandemic-adjacent Zoom horror hit, "Host," is helming "The Boogeyman." Again, the film has not done any casting yet, but it will begin that process in early 2022.