Stephen King Adaptation The Boogeyman Is Heading To Hulu
In July of 2020, horror streaming service Shudder released an hour-long horror movie called "Host" shot entirely over the video messenger service and certified MVP of COVID-19, Zoom. With most of Hollywood at a screeching production halt and the world relegated to staying indoors, "Host" was an exciting — and straight-up terrifying — new release. Following the success of "Host," Savage directed the film "Dashcam" for Blumhouse, which played at the Toronto International Film Festival, the London Film Festival, and Sitges. Now, director Rob Savage is set to direct a two-hour adaptation of the Stephen King short story "The Boogeyman" with 20th Century Studios for Hulu. 
Can't begin to tell you how surreal it is to see a picture of my stupid face next to @StephenKing https://t.co/j6eDDoZTvn

— Rob Savage (@DirRobSavage) November 1, 2021
Shawn Levy, Dan Levine, and Dan Cohen of 21 Laps ("Stranger Things," "Arrival," "There's Someone Inside Your House") are set to produce the Mark Heyman ("Black Swan," "The Skeleton Twins") script, with original drafts written by Akela Cooper ("Hell Fest," "Malignant") and Scott Beck & Bryan Woods ("A Quiet Place"). Beck and Woods are also executive producing the project. According to the exclusive announcement from Deadline, the film was originally developed for Fox film by 21 Laps, but the production company shifted the project for distribution through Hulu. The film is still in pre-production with casting set to begin in early 2022.
What is The Boogeyman About?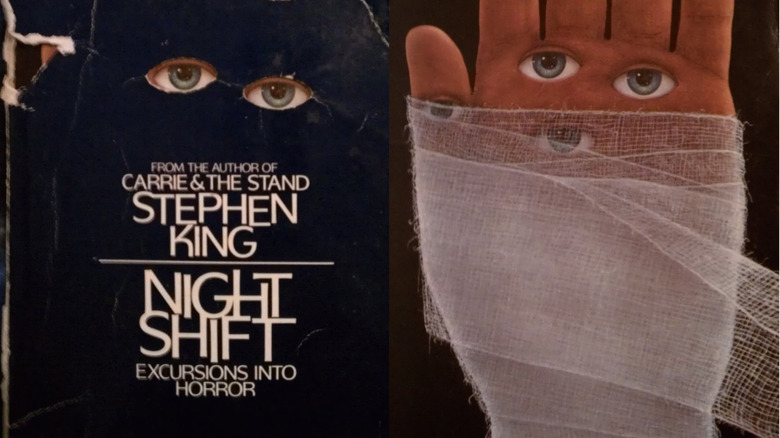 Doubleday Publishing
"The Boogeyman" was first published in the March 1973 issue of the magazine "Cavalier," and later in 1978 as part of Stephen King's "Night Shift" collection of short stories. "Night Shift" was published the year after "The Shining," and the short story collection is home to the source material for "Children of the Corn," "Cat's Eye," "Graveyard Shift," "The Mangler," "Sometimes They Come Back," "Chapelwaite," "The Lawnmower Man," and King's one and only foray into directing, "Maximum Overdrive."
The short story centers on a man's trip to the therapist where he would retell the gruesome ways in which each of his three children were killed by a sadistic presence known as "The Boogeyman." The film seems to be taking a different approach, with the official logline stating the following:
Still reeling from the tragic death of their mother, a teenage girl and her little brother find themselves plagued by a sadistic presence in their house and struggle to get their grieving father to pay attention before it's too late.
"The Boogeyman" was first adapted into a short film by Jeff C. Schiro back in 1982, and was later performed as a full-length theatrical play at the Edinburgh Festival Fringe directed by David Oakes. Gerard Lough also adapted the story into a short film in 2010.