Gundam Concept Art Reveals A First Look At Netflix's Live-Action Adaptation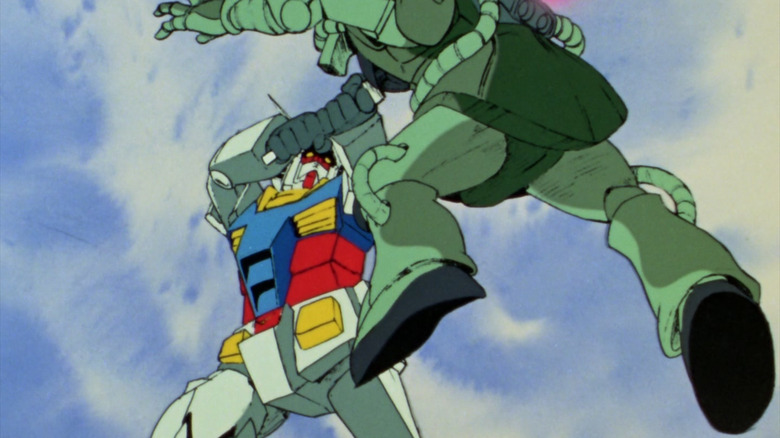 Bandai
Netflix is really getting into the live-action anime game. The live-action adaptation of the beloved anime series "Cowboy Bebop" debuts November 19, 2021 on the streaming service, and now they've revealed a first-look concept image for another adaptation of a hugely popular series: "Mobile Suit Gundam." 
Created by Yoshiyuki Tomino and Sunrise, the Gundam franchise features giant robots (or mecha) that are made from a special alloy called Gundanium, which makes them stronger than other mobile suits. The various stories that take place within the Gundam franchise are almost all based in military and war, and the franchise has spawned dozens of anime series, movies, and OVAs, along with manga, novels, video games, and a line of plastic modeling kits. Gundam is huge in Japan, and has become a cultural touchstone for many American kids who saw some of the "Gundam" series on Cartoon Network's Toonami in the early 2000s.
Bringing the Classic Mech Franchise to Life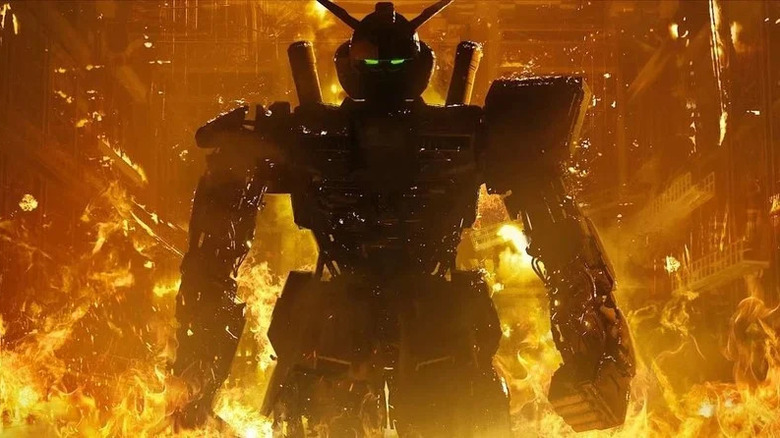 Netflix
We've known since April that "Kong: Skull Island" director Jordan Vogt-Roberts would be tackling a live-action adaptation of the popular "Gundam" franchise for Netflix, but now we have our first concept image. The first image shows the silhouette of the original flagship mobile suit, the RX-78-2 Gundam. It looks pretty darn accurate, with the hard geometric edges distinctive to the Gundam mobile suit designs. 
Award-winning comic book writer Brian K. Vaughan, best known for his work on "Y: The Last Man" and "Saga," is attached to write the script for the movie, which was originally announced at Anime Expo in 2018. 
While the image shows one of the Gundams from the Universal Century continuity, Vogt-Roberts told Entertainment Weekly that he's interested in pulling from multiple Gundam continuities. (In addition to the Universal Century continuity, there are multiple other timelines including After Colony, Cosmic Era, and Our Century. Fan favorite series "Mobile Suit: Gundam Wing" takes place in the After Colony continuity.) Vogt-Roberts told EW that his movie "may be an amalgamation of several of these different things, different timelines and what not."
If that means I might get to see a "live-action" version of the Gundam Deathscythe Hell Custom, then call me excited.
An 'Entry Point' to Gundam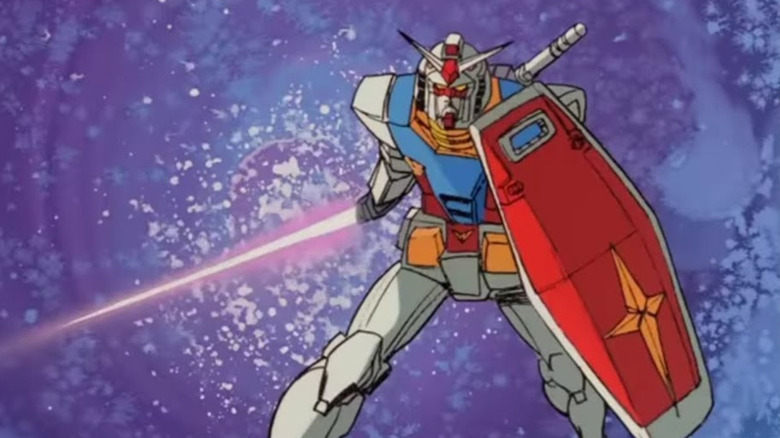 Bandai
Vogt-Roberts is something of a geeky IP titan these days, because he's also adapting the "Metal Gear Solid" series for the big screen, starring Oscar Isaac. When speaking with EW, he explained how both franchises spoke to him creatively:
"Metal Gear is something I've been trying to Sisyphus push up the hill for seven-plus years. That game and [creator Hideo] Kojima-san's world mean the world to me, and that's something that I'm very proud of what we're doing. I think it's very Kojima, punk rock, twisty. And then Gundam, likewise, is the godfather of otaku culture in a lot of ways without exaggeration. It is the grandfather to modern anime and thus most Japanese things that we love. It really is wild what Gundam was doing on television in an animated format in the '70s and the complexity and the weight of the stories they were telling."
He went on to share that his goal was to help people who didn't know where to start with Gundam, since the series has so many entries. He described the franchise as being about "dealing with the brutality of war, fighting another generation's war and how relationships and love and conflict grew out of that." His love for the franchise is apparent as he explains just what he wants to bring to a "Gundam" movie:
"My goal is to for all of the people who might say, 'I don't know where to start [with Gundam],' I want to create this film and give them an access point where you can say, 'This is where you start. This is your entry point. Where Gundam fans say, 'Yeah, this is my Gundam.'"