James Bond Is Getting A New Trilogy Of Novels By The Series' First Female Author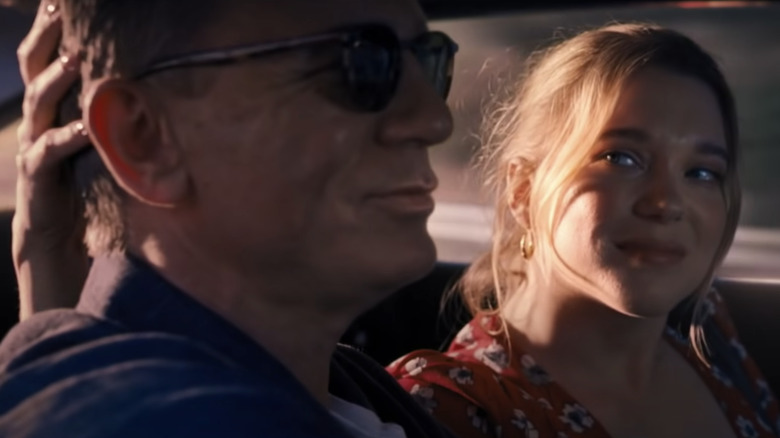 Eon Productions
Author Kim Sherwood is about to become the first woman to write for the James Bond book series, as she pens a new trilogy of Bond novels starting in 2022. The only catch is that Bond himself will go missing.
"No Time to Die" marked the 25th official outing for Bond on the big screen this year, but the books are ahead of the movies in that there are 40 of them. Bond's creator, Ian Fleming, wrote the original 14 novels, with "Casino Royale" being the first book (and still best Bond movie), and "Octopussy and The Living Daylights" being the last title of his run. The latter was published posthumously, and since then, various authors, including John Gardner and Raymond Benson, have continued the series.
BBC News reports that Sherwood's Bond novels will "focus on a new generation of 00 agents." In Sherwood's words, the trilogy will follow "a whole group of heroes in missions around the world." Though Bond will not be reporting for duty, the ensemble cast of characters will include his old allies, M and Ms. Moneypenny, most recently portrayed on film by Ralph Fiennes and Naomi Harris in "Skyfall," "Spectre," and "No Time to Die."
If you've seen "No Time to Die" and know how it ends, then it's easy to imagine how Sherwood's book trilogy could function as a direct or indirect continuation of Daniel Craig's final Bond film. Phoebe Waller-Bridge of "Fleabag" fame helped brush up the script for "No Time to Die," and she's not the only woman who has co-written James Bond material before.
The Women Behind Bond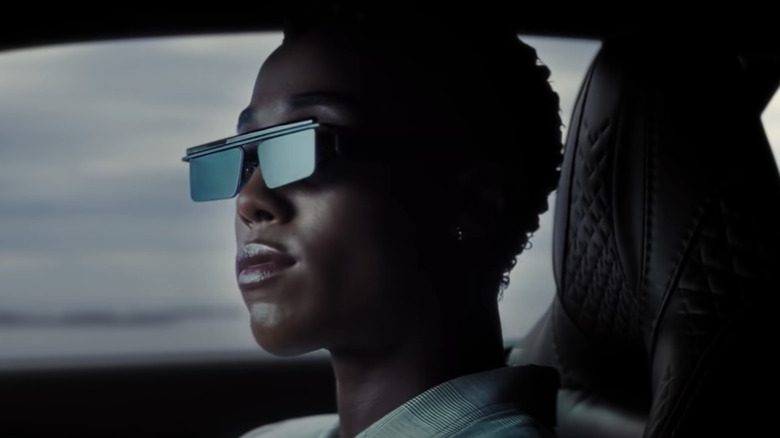 Eon Productions
Women were front and center for much of "No Time to Die," with Léa Seydoux, Lashana Lynch, and Ana de Armas all leaving a stronger impression than the usual disposable "Bond girls." Lynch even took over Bond's code number, 007, and she has said that she'd love to play her character, Nomi, again. Even before the movie hit theaters, it was a matter of public record that this was going to be Craig's last Bond film, and it ended on a note that felt like a passing of the torch.
There was a six-year gap between "Spectre" and "No Time to Die," and during that time, a lot happened in the real world, including the #MeToo movement. The James Bond franchise is in an interesting place now where it needs to evolve to keep up with the zeitgeist without losing its identity.
In "GoldenEye," Judi Dench's M called Bond "a sexist, misogynist dinosaur," and that was back in 1995, over a quarter-century ago now. While the knee-jerk reaction from some bros might be, "Don't feminize Bond," it's worth noting that the original James Bond movie, "Dr. No," was co-written by a woman, Johanna Hartwood.
Kim Sherwood already has a connection to the Bond franchise through her grandfather, actor George Baker, who appeared in the films "You Only Live Twice," "On Her Majesty's Secret Service," and "The Spy Who Loved Me." She told the BBC: 
"I want to bring a feminist perspective to the [Bond] canon, as a young woman writer. I want to honour what's come before, but also create something new and create a space for all of us to be heroes."