Apple TV Is Surprising Dickinson Fans By Dropping The First Three Episodes Of Season 3 Early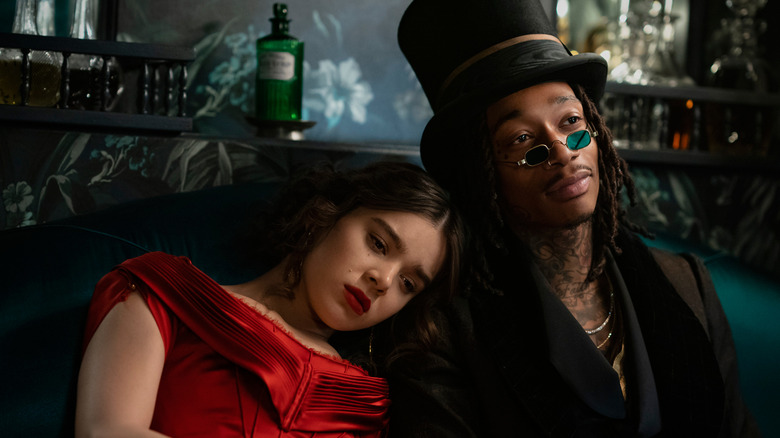 Apple TV+
Grab your old-timey quill and ink! Throw on your favorite period-appropriate pantaloons! Don some sort of jaunty hat! This is a historical comedy emergency announcement, and the emergency is that the third and final season of "Dickinson" is dropping tonight. And you won't just be getting the season premiere early, but the first three episodes to binge all at once or dole out slowly, depending on what you're into. You heard me right, Dickinson-heads, it's your time to shine. And by shine, I mean hole up in your room with a dose of surreal TV.
If you're new to the "Dickinson" game and want to hop on the bandwagon before it's all over, don't worry, you still have your chance. While the first three episodes of season 3 will drop tonight at 9 pm EST and/or 6 pm PST on Apple TV+, the rest of this last season's episodes will drop once a week through the month of December. So you have plenty of time to dig into the modern, yet not modern, portrayal of poet Emily Dickinson (played by Hailee Steinfeld), as she takes on society's pre-conceived gender roles (and also befriends Death as played by Wiz Khalifa? Someone will have to explain that part to me).
Forever is Composed of Nows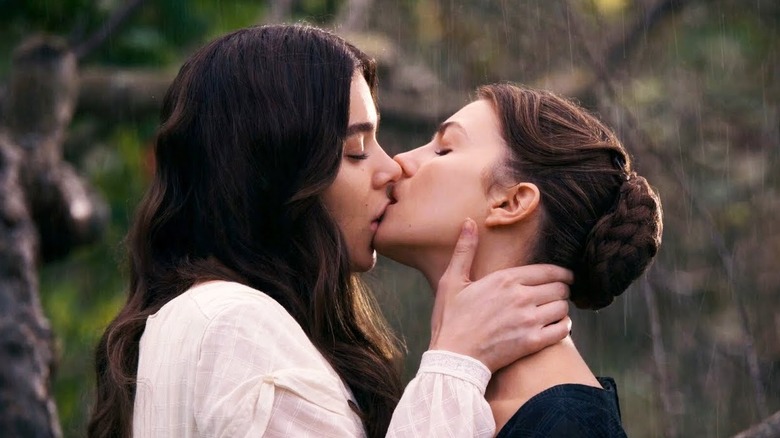 Season 2 saw Emily and her love interest, Sue Gilbert (played by Ella Hunt), fully commit to each other all while the Civil War is casually brewing in the background, so I'm sure this upcoming season will be totally casual and chill with no big revelations or anything ... Sike! Since it's the final season, Apple has likely pulled out all of the stops with this one, and there will be a bunch of killer costumes and a plotline that shows off Emily's full artistic creativity as one of the most famous poets of all time.
While three seasons seems short, according to executive producer Alena Smith, that was the plan all along:
?When I set out to make 'Dickinson,' I envisioned the show as a three-season journey that would tell the origin story of America's greatest female poet in a whole new way, highlighting Emily's relevance and resonance to our society today. In my wildest dreams, I could never have imagined how rich and satisfying the experience of making this show would become, and the incredible joy it has been to tell Emily's story along with Hailee and our brilliant, passionate cast and crew. I can't wait to share our epic final season with the world, and to bring our audience along with us to the conclusion of Emily's coming-of-age saga, as she continues to fight for her own poetic truth, while reckoning with so many of the issues that face us now."
So boot up your Apple TV+ account and get ready for a wild night of poetry, love, and sad old-timey war plot lines. You've earned it.