Dickinson Season 3: Release Date, Cast, And More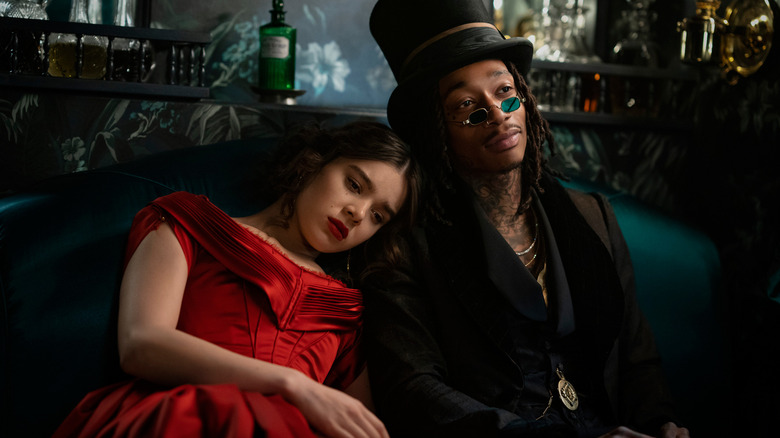 Apple
(Welcome to ...And More, our no-frills, zero B.S. guide to when and where you can watch upcoming movies and shows, and everything else you could possibly stand to know.)
Apple TV+'s upcoming coming-of-age series "Dickinson" first burst onto the scene in November of 2019, taking a thoroughly (and fittingly) modern approach to retelling the story of the world-famous literary figure Emily Dickinson ... a woman, an artist, and a symbol who was ahead of her time in so many ways. The first two seasons released to rave reviews and copious amounts of praise from a very vocal and enthusiastic fanbase, which means its only natural to set our sights ahead to the upcoming third season. Here's everything you need to be prepared for season 3 of "Dickinson."
Dickinson Season 3 Release Date And Where You Can Watch It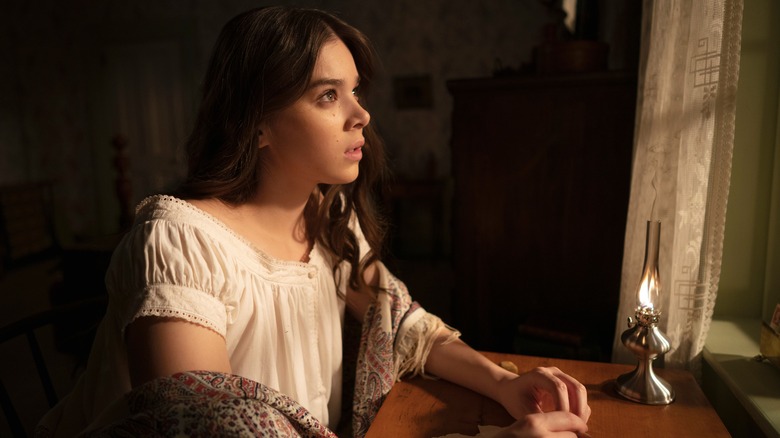 Apple
Season 3 of "Dickinson" will release exclusively through Apple TV+ on November 5, 2021. Every episode of the first season was made available immediately upon the debut of the streaming service in late 2019, a decision that made sense in terms of quickly building up an audience of subscribers. The second season had the best of both worlds, releasing the first three episodes at once on January 8, 2021 before reverting to a more traditional once-a-week format. The third season will take its cues from the previous one, once again dropping the first three episodes for the binge-watchers among us followed by one new episode every Friday. That schedule means that the finale will air on Christmas Eve(!) of 2021.
What is Dickinson?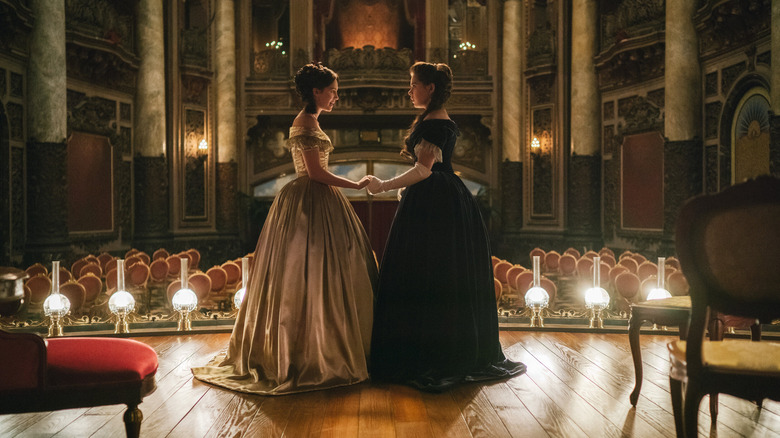 Apple
By all accounts, "Dickinson" is a refreshingly modernized story about Emily Dickinson's early years, taking an historical figure who has been held up as an icon of her industry and bringing her back down to earth in relatable and surprising ways. The show is described as taking place "during Emily Dickinson's era with a modern sensibility and tone. It takes viewers into the world of Emily, audaciously exploring the constraints of society, gender, and family from the perspective of a budding writer who doesn't fit in to her own time through her imaginative point of view. Dickinson is Emily's coming-of-age story -– one woman's fight to get her voice heard." 
Season 3 will mark the end of the popular show and fans can safely expect that it will go out with a bang.
Dickinson Season 3 Synopsis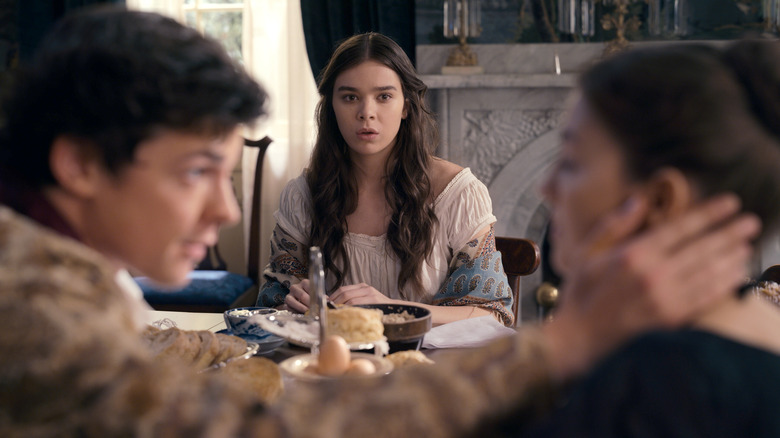 Apple
The Season 3 synopsis of "Dickinson" is as follows:
In the third season, Emily Dickinson's most productive time as an artist falls amid the raging American Civil War and an equally fierce battle that divides her own family. As Emily tries to heal the divides around her, she wonders if art can help keep hope alive, and whether the future can be better than the past.
Dickinson Season 3 Cast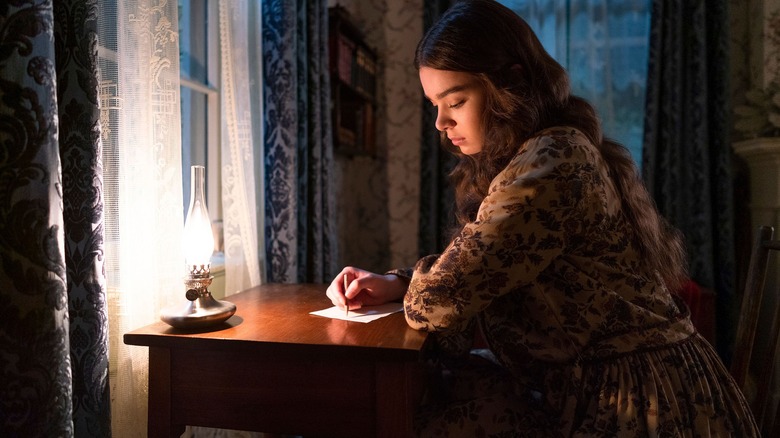 Apple
Singer and actor Hailee Steinfeld ("True Grit," "The Edge of Seventeen," "Bumblebee," "Hawkeye") leads the cast of "Dickinson" as Emily, the aspiring writer and poet who is more interested in her best friend Sue Gilbert than her parents' attempts to find her a husband. Sue Gilbert is portrayed by Ella Hunt, best known for her leading role in the delightfully holiday-themed zombie musical, "Anna and the Apocalypse."
In addition, season 3 will also bring back Toby Huss as Emily's father Edward Dickinson; Adrian Blake Enscoe as Austin Dickinson, Emily's brother and Sue's prospective fiancée; Anna Baryshnikov as Lavinia "Vinnie" Dickinson, Emily's youngest sister; Amanda Warren as Betty; Chinaza Uche as Henry; Jane Krakowski as Emily's mother; and none other than Wiz Khalifa, as the personification of Death. Season 3 newcomers will include Ziwe as Sojourner Truth, Billy Eichner as Walt Whitman, and Chloe Fineman as Sylvia Plath.
Dickinson Season 3 Writers, Showrunner, and More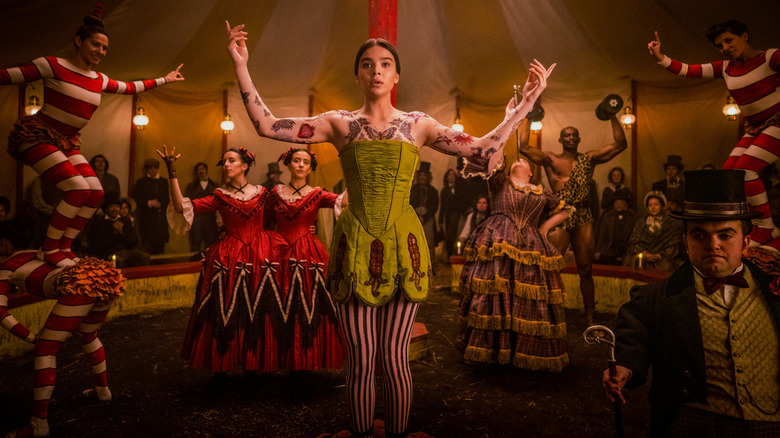 Apple
"Dickinson" is created, written, and executive produced by Alena Smith ("The Newsroom," "The Affair"). Star Hailee Steinfeld also executive produces. Writers for season 3 include Smith, Ken Greller, Ayo Edebiri, Yael Green, Sophie Zucker, Rachel Axler, Robbie Macdonald, and Ziwe Fumudoh. Smith, Silas Howard, Stacie Passon, and Christopher Storer will return as directors for season 3.
Dickinson Season 3 Trailer