Sorry, Hollywood: The Highest Grossing Movie Of 2021 Is A Chinese Film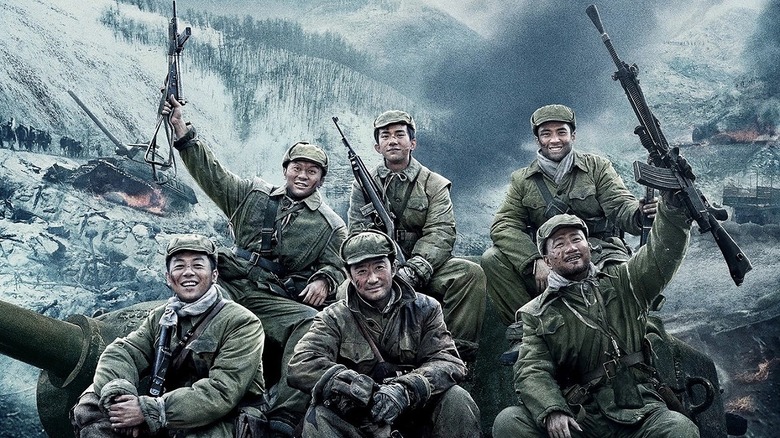 August First Film Studio
The global box office champion for 2021 has been crowned and, while things could change between now and December 31, it seems unlikely any movie released between now and then has a shot at overtaking "The Battle at Lake Changjin." Yes, a movie most people in North America, save for those who obsess over box office numbers such as myself, have probably never heard of is, by a pretty wide margin, the highest-grossing movie of the year.
According to Box Office Mojo, the Chinese propaganda flick has earned $859 million as of this writing, and that money is coming almost entirely from China. This is without a massive global release. That is truly astonishing when looking at what it takes for an American movie to hit those numbers, even before the pandemic. The closest American movie released in 2021 is "F9," which earned $721 million globally during its release earlier this year. As I said, it's not even close. To further illustrate the point, "F9" made $203 million of its global haul in China. That is considered great from a studio's perspective, even if it is but a fraction of what "The Battle at Lake Changjin" has earned. 
To offer some context, here is the movie's synopsis:
Set in the Second Phase Offensive of the Korean War, "The Battle at Lake Changjin" tells an epic historical tale: 71 years ago, the People's Volunteer Army (PVA) entered North Korea for battle. Under extreme freezing conditions, the troops on the Eastern Front pursued with fearless spirit and iron will, as they courageously fought the enemy at Lake Changjin (also known as Chosin Reservoir). The battle was a turning point in the Korean War and demonstrated the courage and resolve of the PVA.
Chinese Box Office Domination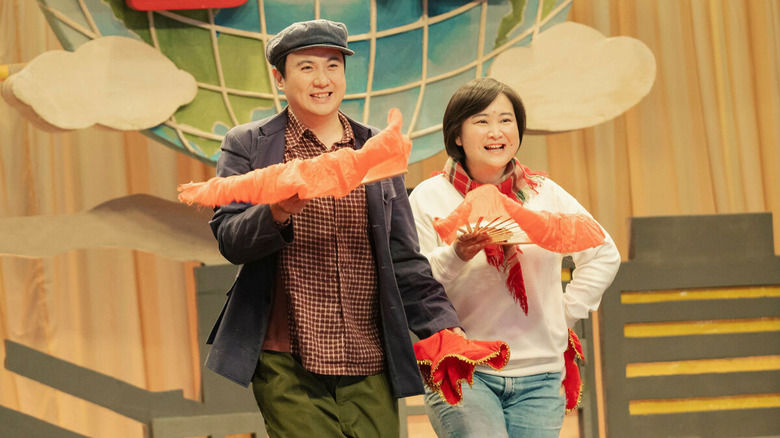 China Film Co. LTD.
What is perhaps most amazing is that three of the top five biggest movies of 2021 all came from China. "Hi, Mom" was the previous king of the box office taking in a staggering $822 million, with "Detective Chinatown 3" coming in at number four with a huge $686 million. It's a pretty steep drop-off from there, with "No Time to Die" currently rounding out the top five with $608 million, though it may well surpass "Detective Chinatown 3" before its run is over.
On "The Battle at Lake Changjin" front, a sequel is already in development. Titled "Water Gate Bridge," it will bring back much of the cast and key players, with the story of the Chinese People's Volunteer Army set to continue. Presumably, this will also be a huge hit and it's likely producers won't sit on their hands. Expect a quick turnaround.
This illustrates a bigger shift in that China is cementing itself as the number one moviegoing market in the world. Things were trending that way pre-pandemic, but it seems to be firmed up now. This will have implications for Hollywood as studios will become even more dependent on Chinese box office dollars for blockbusters to become successful. However, China is letting fewer foreign movies play, leaving the fate of many films hanging in the balance. "Shang-Chi and the Legend of the Ten Rings" and "Black Widow" did not get released in China, for example.
This will be something to keep an eye on in 2022 when the box office looks to recover with a robust slate of in-demand movies rolling out all year long.