How Game Of Thrones Helped Kit Harington's Performance In Eternals [Exclusive]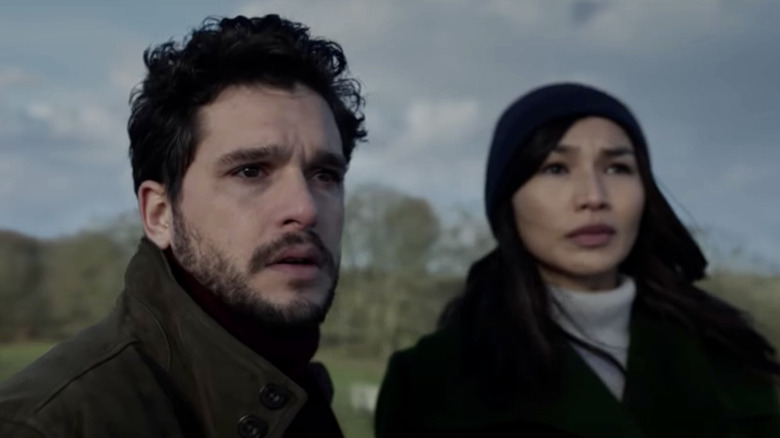 Marvel Studios
"Eternals," the latest movie in the Marvel Cinematic Universe, marks a reunion between Kit Harington and Richard Madden, who famously portrayed Jon Snow and Robb Stark on HBO's "Game of Thrones." It turns out that Harington's experience on that show may have helped prepare him for his role in the MCU. 
Harington's "Eternals" character, Dane Whitman, has a history in Marvel Comics as the medieval-inspired superhero, Black Knight. Naturally, this has people wondering about his future in the MCU, and when we might see Harington picking up a sword like Jon Snow again to get in-character as Black Knight.
/Film's own Hoai-Tran Bui recently interviewed Harington for "Eternals," and she asked him if knowing what his fate might hold as Black Knight affected his performance in any way. He said:
"Not really. I always live... I remember very much when... I got this from being in a long running TV show [Game of Thrones]. If you start living in future seasons, you're not really doing your job in the current one. And that's how I approach this now, because that's how I've learned to do it, don't live in any kind of future. This is the person he is now. If he's anything else, he'll discover it in time."
A Game of Hearts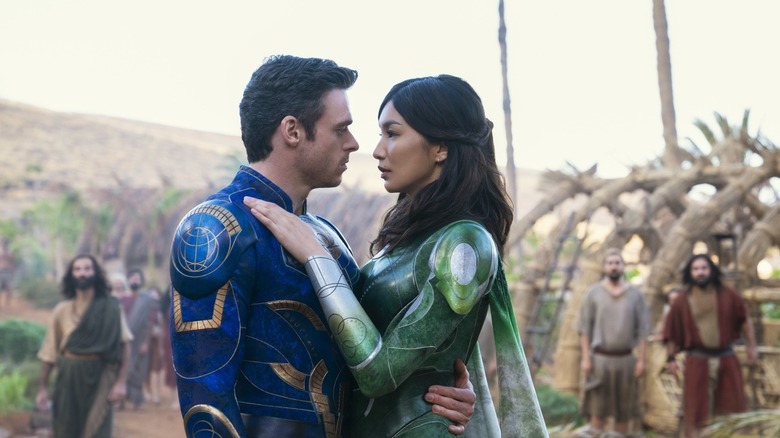 Marvel Studios
Harington would appear to have a minor role in "Eternals," with Hoai-Tran's interview indicating that he only appears in a few brief scenes. Top billing goes to Madden and Gemma Chan, whose characters, Sersi and Ikaris, have a romantic background. They share a sex scene in the movie, but Sersi is now in a relationship with the human Whitman, who works in the same museum as her.
Instead of vying for the Iron Throne, it seems that Harington and Madden are now vying for the same woman. It's a Game of Hearts instead of a "Game of Thrones."
In the comics, Sersi had a history of being unstable, possibly as a result of the Mahd W'yry disease, a kind of dementia that begins to affect the Eternals due to their extremely long lives. The movie covers a time period of 7,000 years and will take viewers back to the earliest days of the MCU. The Mahd W'yry disease does factor into the mythology, but it seems they're transferring that storyline to Angelina Jolie's character, Thena.
"Eternals" also stars Kumail Nanjiani, Lauren Ridloff, Brian Tyree Henry, Lia McHugh, Don Lee, Barry Keoghan, and Salma Hayek. The synopsis is as follows:

Following the events of Avengers: Endgame, an unexpected tragedy forces [the Eternals] out of the shadows to reunite against mankind's most ancient enemy, The Deviants.
"Eternals" hits theaters this week.