Kevin Feige Hints What If...? Characters May Appear In The Core MCU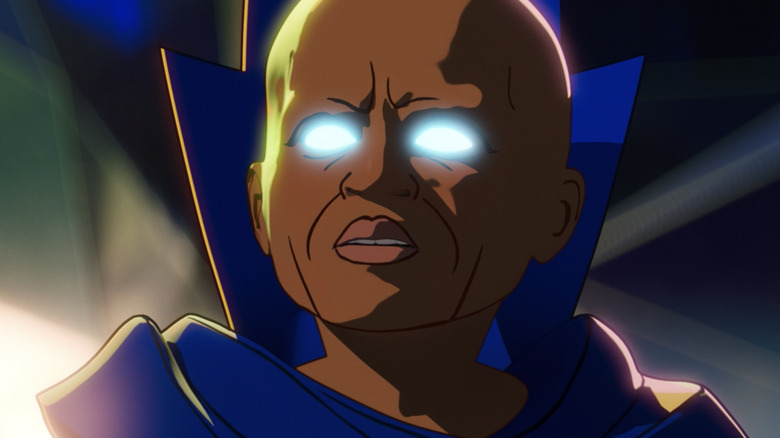 Marvel Studios
What if "What If...?" became What Is?
The Disney+ animated series deals with alternate timelines in the mighty Marvel multiverse, and given that it just wrapped up its first season this month, it hasn't had much of an opportunity yet to crossover with the mainstream Marvel Cinematic Universe. "What If...?" is actually the last MCU property to hit before "Eternals" next weekend, and we've heard that the characters in that movie and other Phase Four MCU films like "Black Widow" and "Shang-Chi" could be popping up in the show's second season. However, Marvel Studios head honcho Kevin Feige is out there now teasing the possibility of a reverse crossover where we might see "What If...?" characters showing up in the core MCU at some point.
In the latest episode of the Disney+ docuseries "Marvel Studios: Assembled," Feige seems to confirm (via Murphy's Multiverse) plans for "What If...?" to eventually start spilling over into live-action. He says:
"I really believe that deepening fictional mythologies is a way to appreciate them more, is a way to understand them more, look at them in a different way. They've got now two seasons of What If...? ideas underway that's some of the best storytelling we've ever had that you may see spin into other mediums. It's really the most uniquely beautiful animated series I've seen in a long time."
Candidates for a Crossover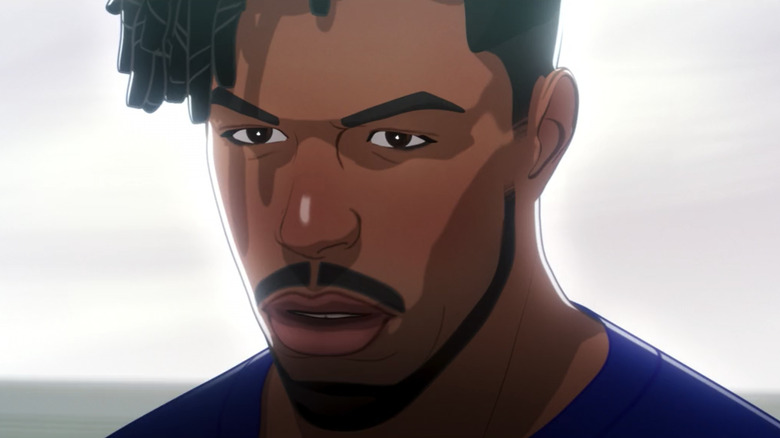 Marvel Studios
The late Chadwick Boseman gave his final performance with his voice acting in "What If...?" and before his untimely passing, Marvel was planning a spin-off involving the Star-Lord version of his "Black Panther" character, T'Challa. With Boseman gone, there are any number of other "What If...?" characters that might be worth revisiting, however.
It would be cool to see Jeffrey Wright's series narrator, The Watcher, appear in the live-action MCU. If you watched "What If...?", then you'll know that its voice cast also utilized many returning actors, even some whose characters have already died in the MCU. Boseman's "Black Panther" co-star, Michael B. Jordan, is one of those, as is Josh Brolin. Their characters, Killmonger and Thanos, are two of the better villains we've seen in the MCU, but they're currently dead in the movies because Marvel has a tendency to kill off its villains in an expedited fashion.
The multiverse might be a way to bring them back. The Thanos that we saw in "What If...?" was a reformed version of the character who had been influenced by T'Challa, so it would give Brolin the chance to play a good guy this time. Killmonger still broke bad and went around killing people, true to his name; but another member of the Guardians of the Multiverse team that the Watcher assembled was Captain Carter, the Super Soldier variant of Peggy Carter.
Carter already headlined her own TV series, "Agent Carter," so we know she can carry her own show. They could always introduce the super-team Excalibur into the MCU and have Captain Carter become Captain Britain. Who knows, maybe we'll see Benedict Cumberbatch's evil, dark-eyed version of "Doctor Strange" show up as soon as "Spider-Man: No Way Home" or "Doctor Strange and the Multiverse of Madness."
You can stream all nine episodes of "What If...?" season 1 on Disney+.