Superhero Bits: Eternals Rotten Tomatoes Score Is Shockingly Low, Nova Movie Rumors & More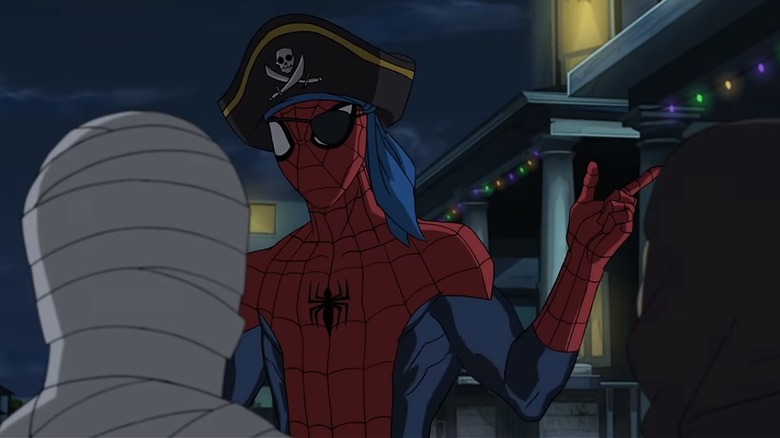 Marvel
(Superhero Bits is a collection of stories, updates, and videos about anything and everything inspired by the comics of Marvel, DC, and more. For comic book movies, TV shows, merchandise, events, and whatever catches our eye, this is the place to find anything that falls through the cracks.)
In this edition of Superhero Bits:
"Eternals" is not faring too well with critics
Marvel might be making a "Nova" movie
"Catwoman: Hunted" has connections to "Young Justice"
Marvel is teasing something big with Iron Fist
Batwoman Season 3: Antifreeze
Here's the official promo for the fourth episode of the third season of "Batwoman" on The CW:
When Ryan (Javicia Leslie) makes Gotham's "30 Under 30" list, Luke (Camrus Johnson) worries about how Marquis's (Nick Creegan) involvement in Ryan's rising popularity as Wayne Enterprises' acting CEO will land with Jada (Robin Givens). Mary (Nicole Kang) returns from a late night out not feeling quite herself, while Alice's (Rachel Skarsten) hallucinations grow stronger. And when Sophie's (Meagan Tandy) sister, Jordan (guest star Keeya King), goes missing, she and the Bat Team quickly realize that Freeze's missing weapon hasn't been fully contained.
Holly Dale directed the episode, which was written by Daniel Thomsen.
Black Widow Statute from Queen Studios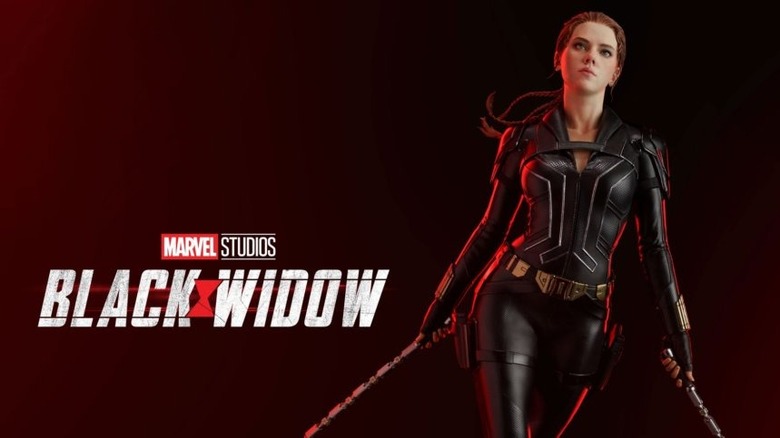 Queen Studios
The folks at Queen Studios have revealed details for their upcoming "Black Widow" statue depicting the titular superhero from Marvel's recent cinematic adventure. The statue, seen above, stands at nearly 20 inches, with pre-orders set to begin on November 1. For now, it looks like the statue will be available in Europe, Japan, Hong Kong, Macau, Taiwan, and South Korea, retailing for $730. Full details are available at Toy Ark.
Catwoman: Hunted In the Young Justice Universe?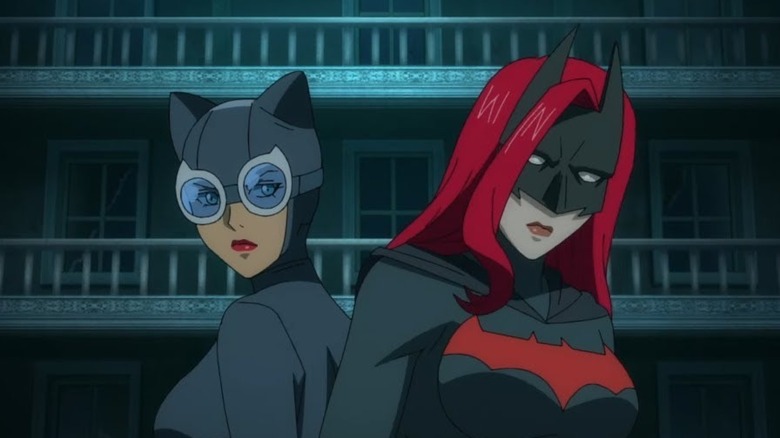 Warner Bros.
Greg Weisman, the co-showrunner of "Young Justice," recently revealed some interesting info for fans of the show. On his website, (via Comic Book Resources) Weisman, who wrote the upcoming animated feature "Catwoman: Hunted," says that the events of the movie, or a version of them, happened in the "Young Justice" universe.
"Folks have asked me if it's in continuity with Young Justice. y answer: it's YJ-adjacent, much like that old Green Arrow/DC Showcase short I wrote years ago. A version of these events happened on Earth-16. If you're a completist, you're going to want to watch. (Also, I really think it turned out great!)"
So, the movie, which arrives in February 2022, isn't exactly in the same continuity, but it is a depiction of events that happened. Might be something for fans to note with "Young Justice: Phantoms" just around the corner.
Iron Fist No More?!
While details are currently slim, as we can see in the above art shared by Marvel on Twitter, something big is happening with Iron Fist in 2022. It seems we are getting a series titled "Iron First No More" in February. As you can see, Danny Rand is leaving his costume in the trash, seemingly ditching his superhero persona for good. Though nothing in mainstream comics ever seems to be permanent, this figures to at least be a major temporary shake-up. We'll share more details as they come.
Is Marvel Making a Nova Movie?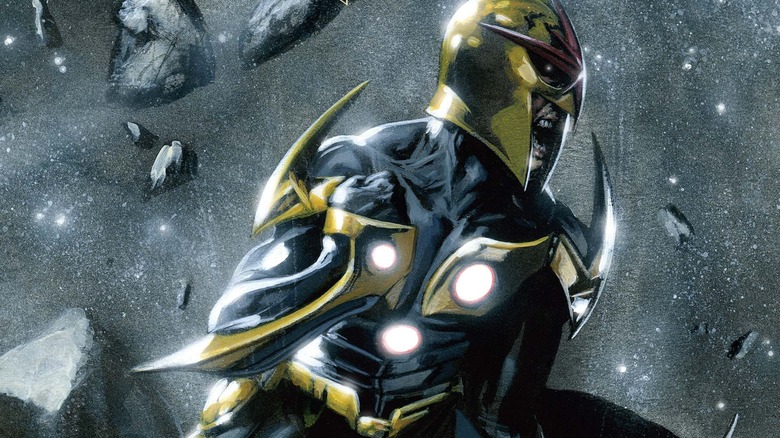 Marvel
Back to the rumor mill we go, and it's a place we visited very recently in this very column! Buried within the same report from the often reliable Geeks Worldwide about a possible "Thunderbolts" movie filming in 2023, it is also alleged that a "Nova" movie is on deck to begin production that year as well. Until Marvel Studios makes an official announcement, this is far from confirmed. Though it is an interesting thing to ponder as a great many fans have been clamoring for this one for some time. We'll see what, if anything, comes of it.
Eternals is Lowest Rated MCU Movie on Rotten Tomatoes
Marvel's "Eternals," directed by Oscar-winner Chloe Zhao, now holds a not-so-great MCU record. It has fallen to just 63% on Rotten Tomatoes ahead of its release next week, with 100 reviews counted as of this writing. This means it is now the lowest-rated entry in MCU history on the aggregation site. Previously, and for some time, the record was held by "Thor: The Dark World." We'll have to see what fans think when the movie hits theaters on November 5.
Kevin Feige Addresses Almost Losing Spider-Man in MCU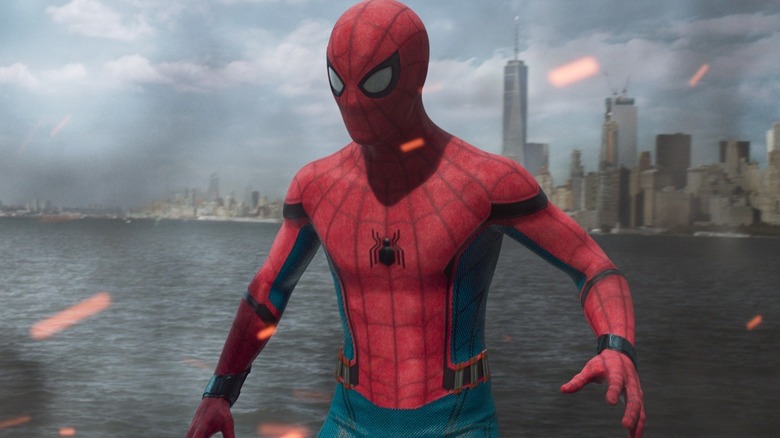 Sony Pictures
Shortly after the release of "Spider-Man: Far From Home" in 2019, it looked like Disney and Sony were parting ways on the franchise, meaning the character would no longer be allowed to appear in the MCU. Luckily, the two sides came together, cooler heads prevailed, and things are fine now. Marvel Studios head Kevin Feige recently commented on the matter for Empire Magazine, as noted by ComicBook.com. The good news is that Feige doesn't think they will be putting fans through that turmoil again in the future.
"I was mentally preparing to emotionally separate from it. I didn't love it, but it is what it is. And then, thankfully, it came back together. I don't anticipate us going through that emotional rollercoaster, or putting fans through that emotional rollercoaster, again."
It seems both sides are happier now and the future of the franchise is safe. As for what that future holds? We shall see.
Two New Spider-Man 4K Collections Revealed, Let's Speculate Wildly
The folks at Zavvi (via Digital Spy) have unveiled two new "Spider-Man" 4K collections. One collects the Sam Raimi trilogy, which starred Tobey Maguire as Peter Parker, while the other collects "The Amazing Spider-Man" movies, which were helmed by Marc Webb and starred Andrew Garfield. Perhaps not coincidentally, this comes just ahead of the release of "Spider-Man: No Way Home," and we've heard unending rumors that both Maguire and Garfield will be in the movie, despite utter lack of confirmation. Do these sets suggest the tumors are closer to the truth? Speculate amongst yourselves. Meanwhile, you can find the Raimi set here and the Webb set here.
Free Animated Marvel Halloween Specials on YouTube
Lastly, as we rapidly approach Halloween this weekend, the Marvel HQ YouTube channel decided to upload some treats for fans to enjoy. Specifically, the "Alien Zombie Attack" episode of the animated "Guardians of the Galaxy" show, as well as the "Strange Little Halloween" episode of "Ultimate Spider-Man." Both episodes are available in their entirety and for free, with the respective links located above and below for your viewing pleasure. Enjoy!