Catwoman: Hunted: Release Date, Cast, And More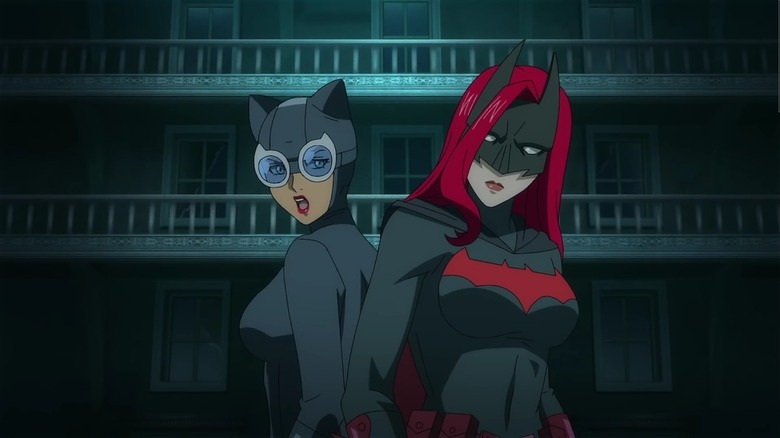 Warner Bros.
(Welcome to ...And More, our no-frills, zero B.S. guide to when and where you can watch upcoming movies and shows, and everything else you could possibly stand to know.)
While the live-action DC movies of the last several years have proven to be a bit divisive, the animated side of the company has, generally speaking, knocked it out of the park. With the occasional exception, Warner Bros. manages to churn out high-quality animated flicks in this universe that, rightfully so, are embraced widely by fans. The good news is we've got several of these movies to look forward to in 2022, including "Catwoman: Hunted." As the name implies, the famed Batman villain (and sometimes love interest) is getting the chance to take the spotlight in this one. We're here to give you all of the information you need to know to be ready when the movie drops.
Here is everything you need to know about "Catwoman: Hunted."
Catwoman: Hunted Release Date and Where You Can Watch It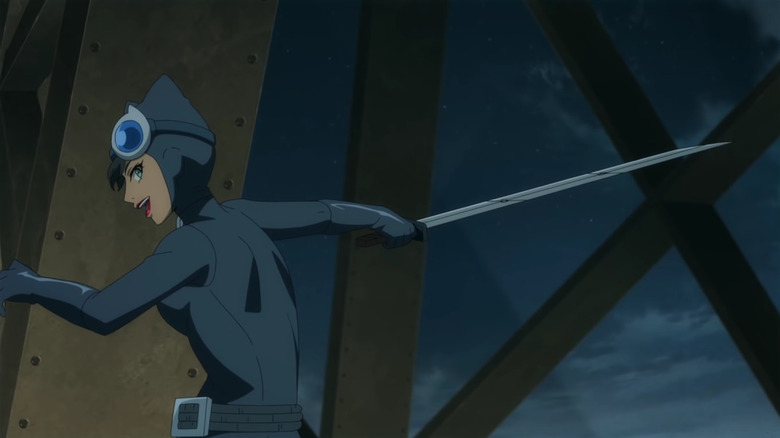 Warner Bros.
"Catwoman: Hunted" is set to arrive on 4K Ultra HD, Blu-ray, and Digital on February 8, 2022. Viewers will have the option of picking up a physical copy, or renting/purchasing digitally. While it will likely be made available on HBO Max at a later date, out the gate, these are your options.
What Is Catwoman: Hunted?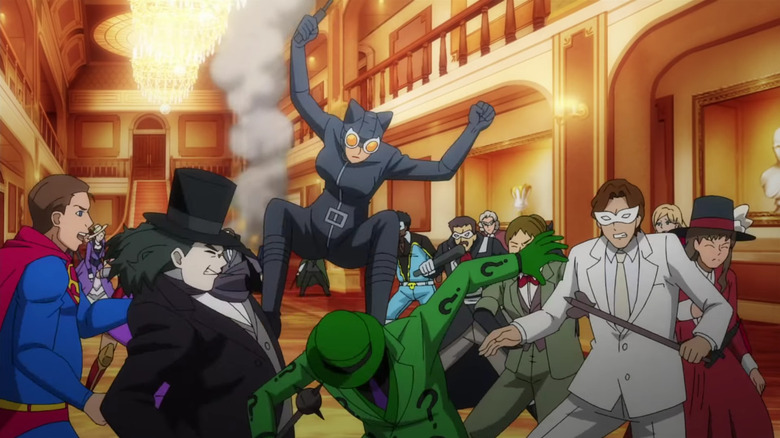 Warner Bros.
This is the latest animated feature from DC and Warner Bros. Home Entertainment. It's a tale centered on Selina Kyle, aka Catwoman, that will be released on home video. It follows in the footsteps of many DC animated features to come before it, which often find a great deal of critical acclaim.
Catwoman: Hunted Director, Crew, and More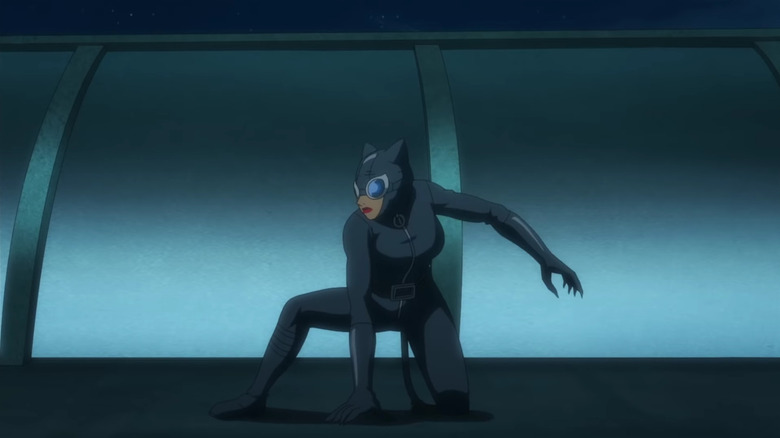 Warner Bros.
Shinsuke Terasawa is in the director's chair for this one, serving as the filmmaker's feature directorial debut, working from a script by Greg Weisman ("Young Justice"). Ethan Spaulding and Colin A.B.V. Lewis are on board as producers, with Sam Register serving as executive producer.
Catwoman: Hunted Cast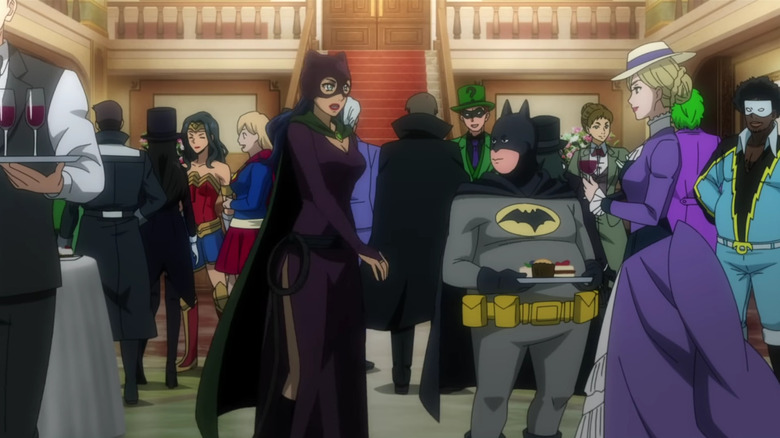 Warner Bros.
The cast is led by Elizabeth Gillies ("Dynasty") as Catwoman and Stephanie Beatriz ("Brooklyn Nine-Nine") as Batwoman. Other key players include Jonathan Banks ("Breaking Bad") as Black Mask, Keith David ("The Thing") as Tobias Whale, and Kirby Howell-Baptiste ("The Good Place") as Barbara Minerva. The cast additionally includes Steve Blum as Solomon Grundy, Lauren Cohan as Julia Pennyworth, Zehra Fazal as Talia al Ghul and Nosferata, Jonathan Frakes as King Faraday and Boss Moxie, Kirby Howell-Baptiste as Cheetah, Kelly Hu as Cheshire, Andrew Kishino as Mr. Yakuza and Domino 6, Eric Lopez as Domino 1, Jacqueline Obradors as La Dama, and Ron Yuan as Doctor Tzin.
Catwoman: Hunted Trailer and Synopsis
Warner Bros. has released a teaser trailer for "Catwoman: Hunted," seen above, which was initially revealed during this year's DC FanDome festivities. Additionally, the studio has revealed a plot synopsis for the film, which we've included below for you to check out as well.
In the all-new original Catwoman: Hunted, Catwoman's attempt to steal a priceless jewel puts her squarely in the crosshairs of both a powerful consortium of villains and the ever-resourceful Interpol, not to mention Batwoman. It might just be enough to contain her. Or not.