Upcoming DC Animated Movies To Keep On Your Radar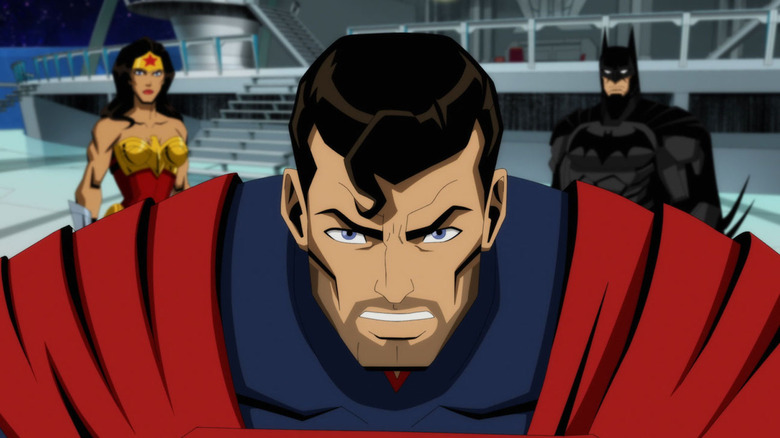 Warner Bros. Pictures
(Welcome to On Your Radar, a series where we take a look at what's next for the biggest actors, filmmakers, and companies, and why you should be excited ... or not.)
If there's one thing many comic book fans crave, it is continuity. Luckily, a long-running series of DC Animated movies have been steadily rolling out since 2007 to give fans the consistency and fidelity to the original source material they crave. 
The DC Extended Universe of live-action movies, and the many liberties they've taken with beloved comic book heroes, have proven divisive among aficionados, with the tones of each successive film varying wildly from the grimdark early days of Zack Snyder, to lighter fare ("Shazam!," "Aquaman"), to R-rated one-offs ("Birds of Prey," "The Suicide Squad"). With 42 films and counting, the DC Universe Animated Original Movies have always had something of a house style, even when they ventured into more adult territory ("Batman: The Killing Joke"). Now that they've completed the epic two-part "Batman: The Long Halloween" films, let's dive into what's just around the corner in the DC animated world. 
Injustice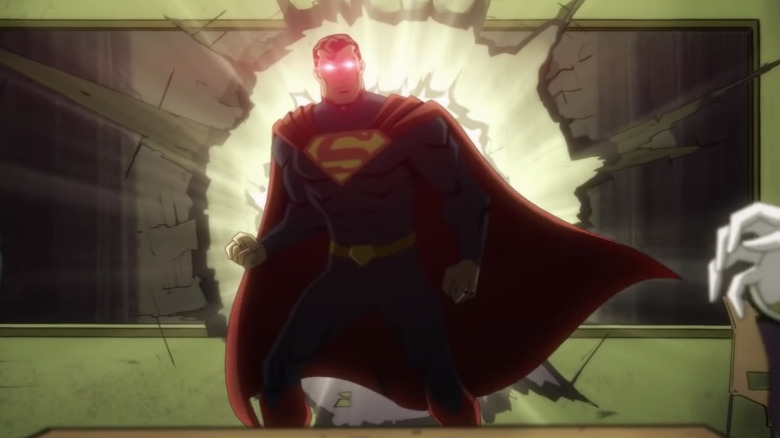 Warner Bros. Pictures
Based on the 2013 NetherRealm Studios video game "Injustice: Gods Among Us," along with its comic book prequel, this upcoming DC Universe movie takes place in a world where The Joker has somehow tricked Superman into killing Lois Lane and his unborn child, leading the Man of Steel to implement totalitarian control of Earth. Batman and his fellow Justice Leaguers must band together to set things right. While Zack Snyder flirted with telling a similar story in his trilogy of DC flicks, it's a good bet that this bloody, R-rated version will do the story more ... justice. The impressive voice cast is led by Justin Hartley ("Smallville," "This is Us") as Superman and Anson Mount ("Marvel's Inhumans," "Star Trek: Discovery") as Batman. Other notables include "Community" star Gillian Jacobs as Harley Quinn, "Usual Suspects" funnyman Kevin Pollak as The Joker and voice man extraordinaire John DiMaggio ("Futurama," "Adventure Time") as Bane and Mad Hatter.
"Injustice" is set to arrive on 4K, Blu-ray and Digital on October 19, 2021.
Catwoman: Hunted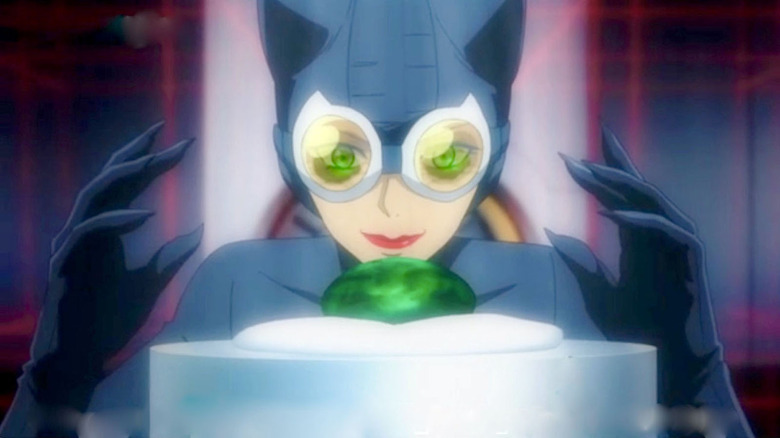 Warner Bros. Pictures
Just announced last month, this is another of DC's entrees into the anime realm after previous entries like "Batman: Gotham Knight" and "Batman Ninja." This one will be a straight-up heist caper involving the titular anti-hero Selena Kyle going after a priceless jewel, only to end up crossing paths with Batwoman, Interpol, and a lot of bad guys. It will star singer and actress Elizabeth Gillies ("Victorious") as the voice of Catwoman and actress/model Stephanie Beatriz ("Brooklyn Nine-Nine") as Kate Kane/Batwoman. Expect lots of slinky acrobatics from the feline heroine as she makes her way through various laser fields and barrages of gunfire.
Directed by Shinsuke Terasawa from a script by Greg Weisman, the film is expected sometime in early 2022.
DC League of Super-Pets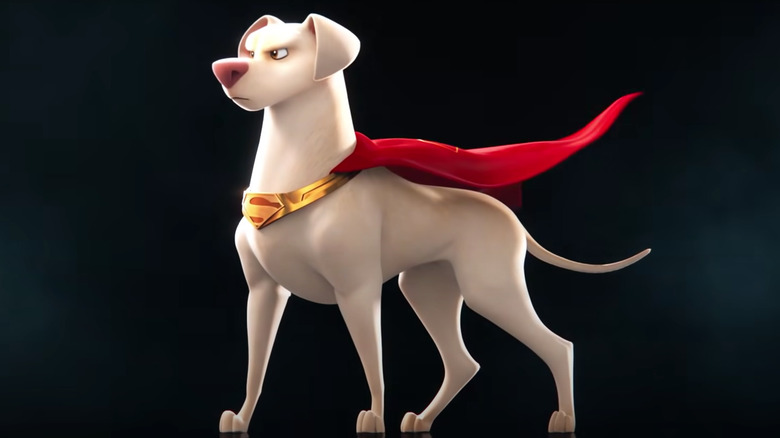 Warner Bros. Pictures
Despite the tremendous quality of DC Animated movies, the majority of them have gone direct-to-video. However, every once in awhile Warner Bros. deems it appropriate to put a little more muscle behind DC animated fare for a theatrical rollout, especially if it's geared towards younger audiences ("Batman: Mask of the Phantasm," "The Lego Batman Movie," "Teen Titans Go! To the Movies"). For "DC League of Super-Pets" the studio is going all-out for one of their most inexplicably oddball premises, based on the Legion of Super-Pets team which first appeared in 1962's Adventure Comics #293 (admittedly, from the era where the weird factor was exceptionally high at the DC offices). Like its source material, it will involve the pets of DC's iconic caped heroes achieving their #SquadGoals, with the Jumanji franchise's Dwayne Johnson and Kevin Hart as Krypto (Superman's dog) and Ace (Batman's dog), respectively. The all-star voice cast will also include Kate McKinnon, John Krasinski, Vanessa Bayer, Natasha Lyonne, Diego Luna, Jameela Jamil and Neo himself, Keanu Reeves.
The big-budget 3D animated flick will debut in theaters next summer on May 20, 2022.