James Wan's Canceled Trench Movie Was A Secret Black Manta Spin-Off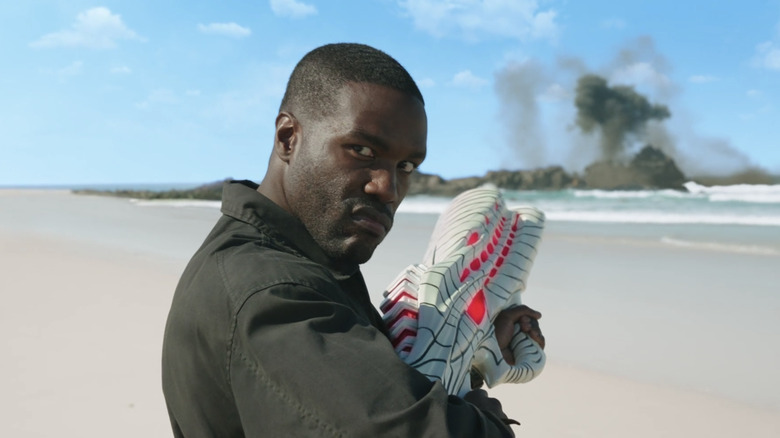 Warner Bros.
The coolest scene in "Aquaman," where our hero contends with the monsters of the Mariana Trench, almost had its own horror movie spin-off — "The Trench" — before Warner Bros. got cold webbed feet and canceled it. The Jason Momoa-led superhero flick still has a sequel on the way called "Aquaman and the Lost Kingdom," but here's a fun hypothetical: "The Trench" could have been a backdoor Black Manta movie.
Director James Wan took to Instagram this week to share a photo of Black Manta's new helmet for "Aquaman and the Lost Kingdom." In the thread that followed, he replied to a user's question about a potential Black Manta streaming series. What he wrote was, "I'll let you in on a secret, the canceled Trench spin-off movie was going to be a secret Black Manta movie."
Black Manta was a breakout role for Yahya Abdul-Mateen II, who has since gone on to appear in movies like "Us," "The Trial of the Chicago Seven," and Nia DaCosta's "Candyman." He also appeared on television in HBO's "Watchmen" and Netflix's "Black Mirror," and he's set to play none other than Morpheus in "The Matrix Resurrections" this coming December.
"Candyman," in particular, was a starring role — and a horror film, at that — so Abdul-Mateen II has one of those in his resume already. Is it too late to hope Warner Bros. might change its mind and green-light a "Black Manta" movie or streaming series with the Trench as the setting? We can only speculate what that might look like.
From Malignant to Manta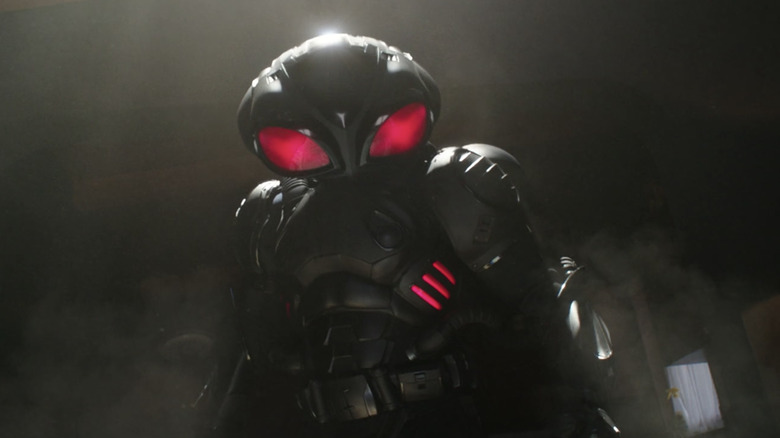 Warner Bros.
Over the weekend, Wan's "Malignant" hit VOD, and it's a ridiculous riff on a concept worthy of one of those fake trailers in the movie "Grindhouse." It's even got a women-in-prison exploitation film sequence with Zoe Bell in a mullet and Shaunte Lynette Johnson in an afro and '70s garb.
To say what exactly the concept is would be a spoiler, since it's played as a unique, oddball twist that doesn't come out right up front. At a certain point, you'll either reject it or roll with it and laugh in a guilty pleasure sort of way. However, it's remarkable enough, in and of itself, that Wan and screenwriter Akele Cooper were able to stretch the idea out to feature length, inserting a footchase, an "Insidious"-like hypnotherapy session, and the kitchen sink, basically.
If they can do that with "Malignant," I feel confident that could sustain a "Black Manta" movie or HBO Max miniseries. We'll just have to cross our fingers and hope someone at Warner Bros. is listening and that the studio gets its priorities straight regarding Black Manta and the Trench.
Maybe if you stand in front of the mirror and say "Black Manta" five times, he'll appear in his own spin-off?