Yahya Abdul-Mateen II Confirms He's Playing Morpheus In The Matrix Resurrections — But How?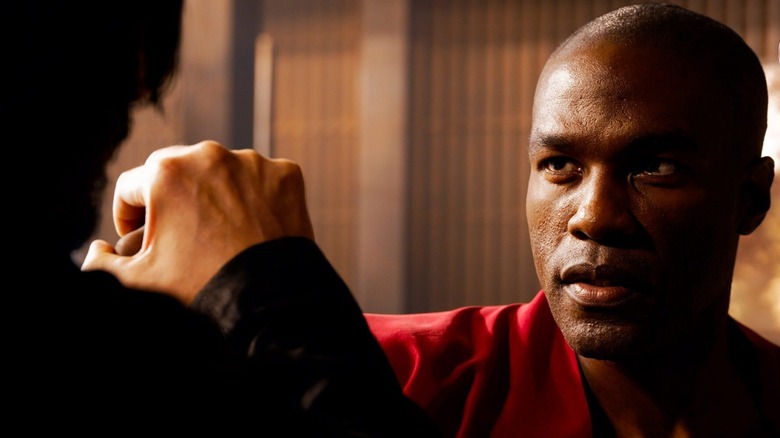 Warner Bros.
"The Matrix: Resurrections" representing one big reunion is an idea that comes built-in to its very title. Obviously, Keanu Reeves' Neo and Carrie-Anne Moss' Trinity are (somehow) coming back from the dead to star in at least one more adventure together, in what's shaping up to be one of the wildest legacy sequels we've encountered yet. But despite the confirmed returns of a few other important figures from the original trilogy, one glaring absence has been the complete and total lack of Laurence Fishburne as the legendary Morpheus. Ironically, he's pretty much the biggest original character who never actually died during the events of "The Matrix: Revolutions" and thus seemed like a shoo-in to come back in the fourth film. That wasn't to be, however, as the casting of rising star Yahya Abdul-Mateen II came with instant assumptions that he would be stepping in to portray a younger version of Morpheus (again, somehow).
That rampant speculation — driven to even greater heights upon the release of the trailer — can finally come to a conclusion end. Abdul-Mateen II has confirmed that he is, in fact, playing Morpheus ... in some form, at least.
'A Different Iteration of the Character'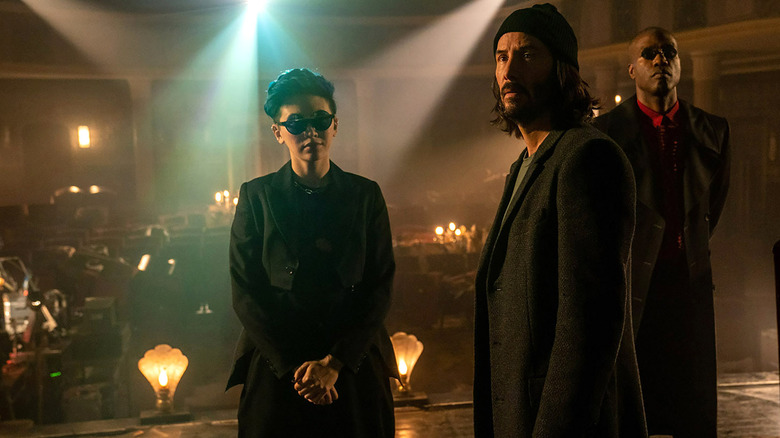 Warner Bros.
I have no idea what Lana Wachowski has in store for us with "The Matrix: Resurrections" and, at this point, I almost don't even want to theorize about it anymore. After all, how can any of our guesses top the mind-melting concepts that the Wachowskis have already introduced in this franchise? At the top of that list has to be Morpheus' apparent transformation from Laurence Fishburne into Yahya Abdul-Mateen II between the events of "Revolutions" and "Resurrections."
Entertainment Weekly managed to get Abdul-Mateen II to spill at least a few details about stepping into the seemingly unfillable shoes of Morpheus for the upcoming fourth film. To start with, the "Watchmen," "Aquaman," and "Candyman" actor makes it abundantly clear that his performance will not erase what Fishburne already accomplished. "Laurence already did what had to be done. I think what the script provided was a new narrative and some new opportunities that did make room within the Matrix universe for a new Morpheus." Abdul-Mateen II proceeds to go out of his way and clarify that rather than playing a younger version of the same Morpheus, "This is definitely a different iteration of the character." But one who, intriguingly, still retains a basic knowledge of what already happened in the previous movies.
"I play a character who's definitely aware of the history of the Matrix [and] the history of Morpheus. This character is on a journey of self-discovery. There's a lot in our story that's about growth, defining your own path. Morpheus isn't exempt from that."
Anything is Possible in the Matrix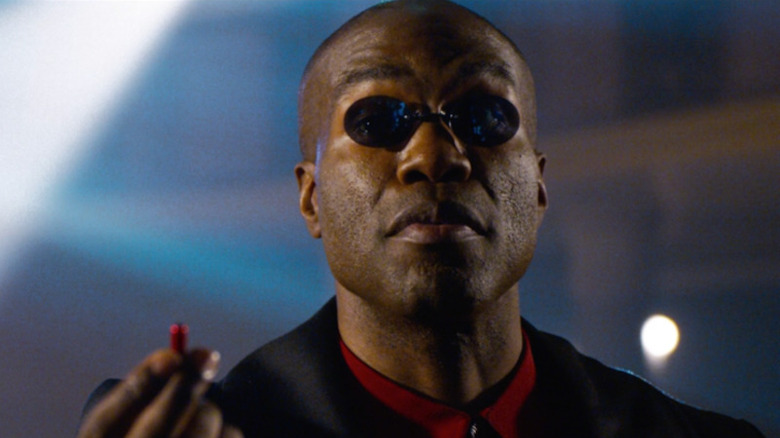 Warner Bros.
This certainly jives with the "Resurrections" footage of this new Morpheus appearing to reenact the famous training fight with Neo from the original film (elsewhere in the interview, he calls this his "most physically demanding role"). But if you're still confused about how any of this is supposed to work, well, that's kind of the point. Channeling his inner Morpheus during that famous expository monologue from "The Matrix," Abdul-Mateen II remarks:
"What the viewers will come to understand is that there are many rules of the Matrix. Age, appearance, the things we identify as real, can be manipulated in that world. The Matrix is where anything is possible."
Unsurprisingly, that's about as specific as the actor gets. Lana Wachowski and the cast of "Resurrections" are clearly keeping every major secret close to the vest until the film's release on December 22, 2021.