Ragnarok Season 3: Everything We Know So Far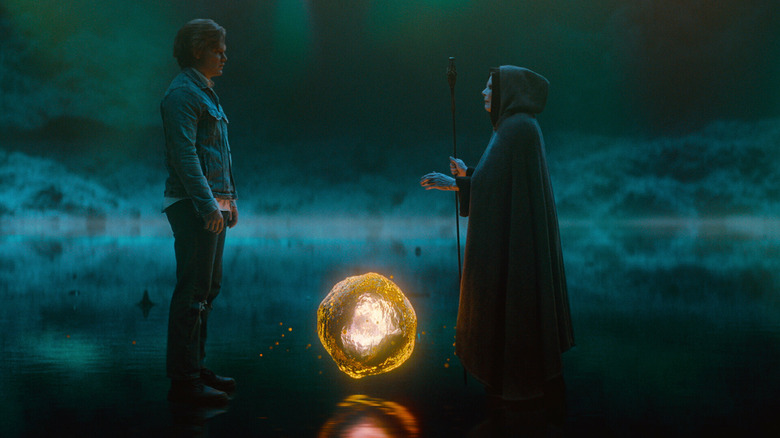 Netflix
Show of hands: How many of you were already well-aware of that fact that figures like Thor or Loki or Odin are legends of Norse mythology and did not, in fact, originate in the Marvel Cinematic Universe or Marvel comics in general? Actually, on second thought, maybe don't answer that question.
In any case, "Ragnarok" has risen to prominence in recent years by reimagining the popular conception of those famously pop culture-ingrained gods and setting it all in current day Norway. Season 2 of the popular international series came to a close earlier this year on Netflix, naturally leaving fans wondering about where the story will be taken next — or even if it will be continued at all. Here, we're going to attempt to cut through the uncertainty surrounding the future of "Ragnarok" by rounding up everything we know about Season 3 so far.
When and Where to Watch Ragnarok Season 3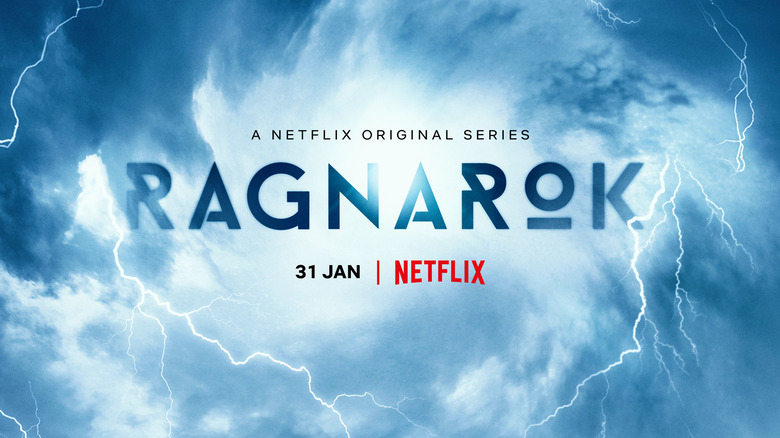 Netflix
I won't attempt to beat around the bush. Season 3 of "Ragnarok" has yet to receive an official renewal, let alone a premiere date. Granted, the second season only just released in May of 2021. Someone's going to have to stop me from going off on a "Back in my day..." rant (meaning that far-gone era known as the 1990s) in which I explain how we didn't have the luxury of considering a few months time between a series finale and news of the next season as "overdue" or anything silly like that. Man, I remember when three years was the minimum standard wait time between movie sequels! Kids these days, am I right? Anyway, as instantly gratifying as it would be to have received confirmation of the next season by now, we're unfortunately going to have to wait a little longer.
In the meantime, consider that Season 1 of "Ragnarok" first premiered on Netflix in late January of 2020 and was soon renewed for a second season on March 4, 2020. After production was delayed by the pandemic, Season 2 premiered in May 2021. Though we shouldn't expect any real transparency regarding viewing numbers on Netflix's part (or any other streamer) anytime soon, both critical and audience reception of the series has been generally positive. Though Netflix has a pattern of canceling shows after two seasons for many unsavory reasons, there's at least reason for optimism that "Ragnarok" will continue to thrive.
What We Think Ragnarok Season 3 Will Be About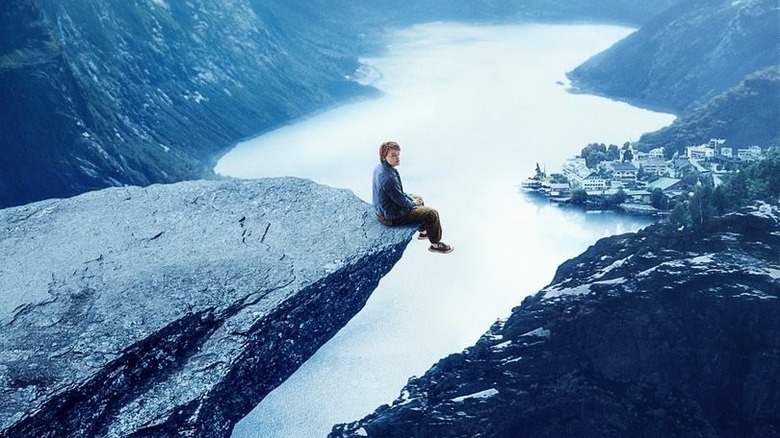 Netflix
"Ragnarok" follows the relatively grounded battle between factions of Norse gods and giants, specifically through the eyes of teen Magne and his half-brother Lauritis. The series has consistently been held up as one of Netflix's better original offerings, thanks in no small part to the neat twist involving reincarnated mythical gods that profoundly affects the lives of the show's main characters. Season 1 predominantly dealt with the "origin story" for Magne's steadily growing powers and set the stage for the overall conflict against the wealthy Jutul family, while Season 2 brought in an entire roster of previously-unseen Norse myths. Season 3 now appears ready to focus entirely on the conflict between brothers, both of whom have been revealed to be the embodiment of Thor and Loki respectively.
What We Know About the Ragnarok Season 3 Cast and Crew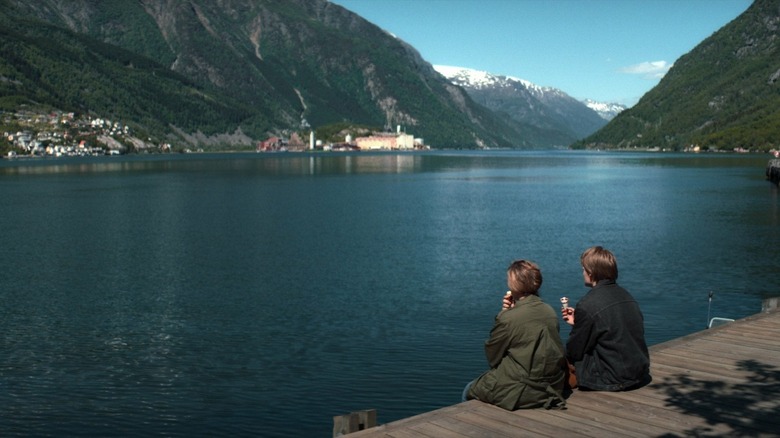 Netflix
Should "Ragnarok" continue, it's a safe bet that lead actors David Stakston and Jonas Strand Gravli would be back to reprise their roles as Magne and Laurits. In fact, we don't anticipate any of the remaining cast to bow out of the series, barring unforeseen circumstances. Expect to see much more from Theresa Frostad Eggesbø's Saxa, Herman Tømmeraas's Fjor, Synnøve Macody Lund's Ran, Danu Sunth's Iman, and more. Obviously, there is no official word on which members of the crew would be returning for another go-around. Looking at the creative team behind the previous seasons might just give us a clue, however. Mogens Hagedorn and Jannik Johansen split directing duties for the six episodes of the first season, while Hagedorn and Mads Kamp Thulstrup both directed episodes in Season 2. The writer's room was made up of Adam Price, Simen Alsvik, Marietta von Hausswolff von Baumgarten, Christian Gamst Miller-Harris, and Jacob Katz Hansen.