How To Watch Dune At Home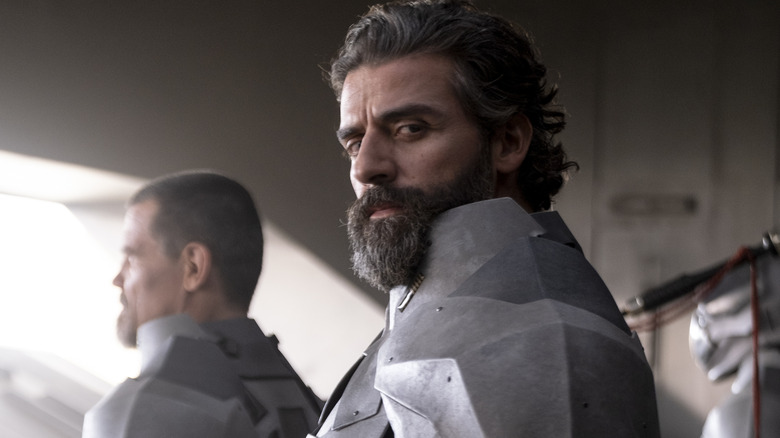 Warner Bros.
(Welcome to How to Watch, where we get down to brass tacks and tell you "Hey, here's how you can watch this thing.")
Director Denis Villeneuve simply won't rest until he gets his hands on every influential franchise out there, whether it be Batman, James Bond, his masterful "Blade Runner" sequel, or this year's upcoming "Dune." Since we're in a brave new world where it can seem like any new movie can release either in theaters or streaming (or both!), we've compiled everything you need to know concerning when, where, and how you can watch "Dune" — particularly from the comfort of your own living room.
When Can You See Dune?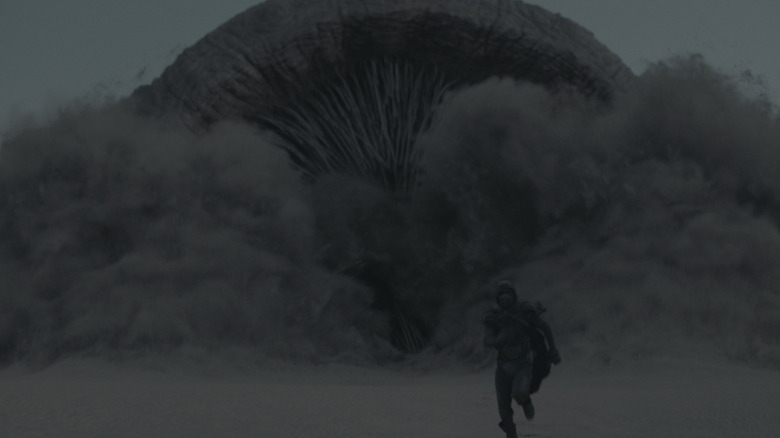 Warner Bros.
After a series of delays as a result of the ongoing pandemic and with a certain amount of controversy stemming from the decision to forgo a theatrical-only window, "Dune" is finally scheduled for release on October 22, 2021.
Filmed back in early-to-mid 2019 and originally set to debut in November of 2020, "Dune" underwent its worldwide premiere at this year's Venice International Film Festival on September 3, 2021 (you can read /Film's review here). While circumstances have seemed to improve enough to allow for the release of "Dune" to proceed as planned, wary moviegoers will be relieved to know that they have alternative options with this highly-anticipated epic.
Where Can You See Dune?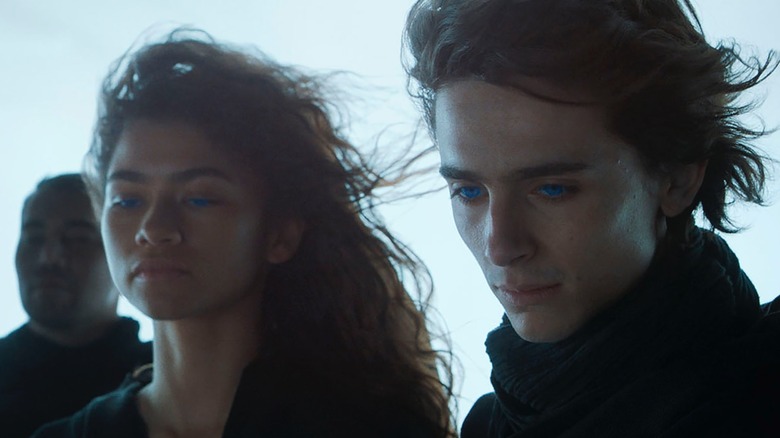 Warner Bros.
Because of the dramatic shift in release strategy that Warner Bros. resorted to (more like parent company AT&T which, as you may know, is a telecommunications conglomerate rather than a movie studio), "Dune" will be made available in theaters on its October 22, 2021 release date but will also be available for home viewing for those subscribed to the ad-free tier of the HBO Max streaming service. The stipulations of the unprecedented and unusual deal mean that "Dune" will only be streaming on HBO Max for a window of 31 days after its day-and-date release, at which point subscribers can either catch it in theaters or simply wait until it is added again to the streaming service at a later point in time.
What Else Should You Know About Dune?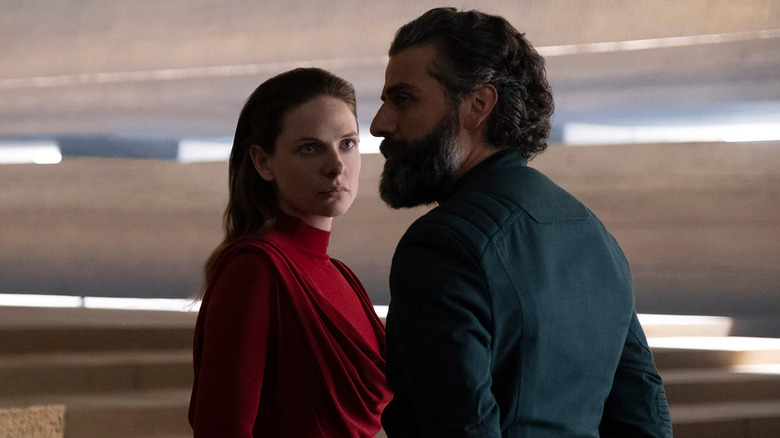 Warner Bros.
Directed by Villeneuve and planned as the first half of a two-part adaptation of author Frank Herbert's classic 1965 novel, "Dune" is written by Jon Spaihts, Villeneuve, and Eric Roth. The absolutely loaded all-star cast is led by Timothée Chalamet as Paul Atreides and features Oscar Isaac as his father Duke Leto Atreides, Rebecca Ferguson as his mother Lady Jessica, Zendaya as Chani, Jason Momoa as Duncan Idaho, Stellan Skarsgård as the villainous Baron Vladimir Harkonnen, Stephen McKinley Henderson as Thufir Hawat, Josh Brolin as Gurney Halleck, Javier Bardem as Stilgar, Dave Bautista as Beast Rabban Harkonnen, David Dastmalchian as Piter de Vries, Chen Chang as Dr. Wellington Yueh, and many more.
"Dune" is described as:
A mythic and emotionally charged hero's journey, "Dune" tells the story of Paul Atreides, a brilliant and gifted young man born into a great destiny beyond his understanding, who must travel to the most dangerous planet in the universe to ensure the future of his family and his people. As malevolent forces explode into conflict over the planet's exclusive supply of the most precious resource in existence—a commodity capable of unlocking humanity's greatest potential—only those who can conquer their fear will survive.