Superhero Bits: Guardians Of The Galaxy Video Game Has A Very Good Dog, Aqualad Rumors & More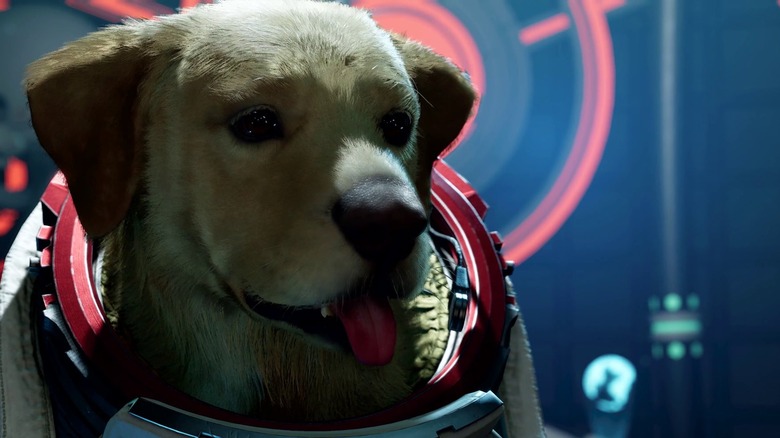 Marvel
(Superhero Bits is a collection of stories, updates, and videos about anything and everything inspired by the comics of Marvel, DC, and more. For comic book movies, TV shows, merchandise, events, and whatever catches our eye, this is the place to find anything that falls through the cracks.)
In this edition of Superhero Bits:
"The Batman" trailer for DC FanDome has a runtime
A "Peacemaker" teaser trailer is imminent
Marvel's Cosmo is coming to your video game console
Aqualad rumors are swirling online
Vudu is Having a Big Sale to Hype Up DC FanDome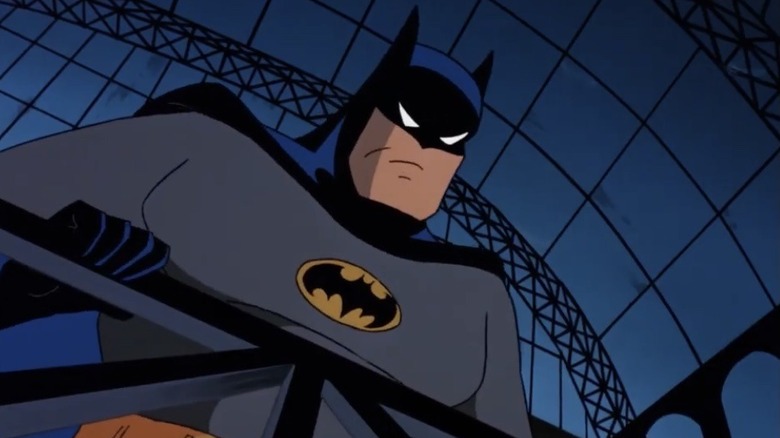 Warner Bros.
This year's DC FanDome is next weekend. Much news is expected to drop and it will be a busy weekend for us nerdy folks. In the meantime, digital retailer Vudu has teamed up with DC for a big digital sale on a bunch of movies and TV shows. Those with a burning DC desire and some extra dough to space can check out what's available by clicking this link.
Is Aquaman Getting His Blue Suit Back In DC Comics?
Its been decades since Aquaman's blue stealth costume has graced the cover of a DC Comic. Indeed, we were kinda bummed his 80th Anniversary '80s Variant went with the traditional orange & green. In any case, it appears we're going to get our wish come January... pic.twitter.com/4LA7wziTv4

— The Aquaverse 🔱 (@AquamanUniverse) October 5, 2021
Possibly just a rumor for now, but the Aquaman Universe Twitter account is suggesting that DC Comics is poised to bring back Aquaman's blue costume in January. The suit first appeared in the 80s and, more recently, made a comeback on the set of "Aquaman and the Lost Kingdom." As such, it would make sense to reintroduce the suit on the page as well. Expect some official news soon from DC on this one.
Stormfront May Be Returning In The Boys Season 3
While far from confirmed at this stage, some recent marketing for "The Boys" season 3 seems to hint at the return of the character Stormfront, played by Aya Cash. As we can see in the clip above, the in-universe "Seven on 7" news show heavily features a segment about "The Stormchasers," a group devoted to the character in question. Something to ponder ahead of the show's return, no doubt.
DC FanDome Emojis Have Arrived, Time to Speculate
As noted in the tweet above, Twitter has released emojis for various hashtags ahead of DC FanDome. One that stands out is Aqualad, as there is no reason, as yet, that the character would be getting a hashtag. Unless he's appearing in a major upcoming project, that is. "Aquaman and the Lost Kingdom," anyone? Speculate amongst yourselves for now.
Marvel's Guardians of the Galaxy Zero to Hero Music Video
With the release of "Marvel's Guardians of the Galaxy" video game just around the corner, the marketing is ramping up. In this case, in a pretty unique way. Marvel has released a music video for "Zero to Hero," a song by the fictional band Star-Lord, which inspired the character's name in the game's universe. It looks ripped right from a VHS tape and overflowing with 80s goodness, if one wants to call it that. It is part of a full-length album that will be released alongside the game when it arrives. So if you like this song, there's much more where that came from. Be sure to check out the video for yourself above.
Peacemaker is Getting a Teaser Trailer Next Weekend
So much is happening at DC FanDome next weekend. That is why we keep bringing it up in today's edition of the column, folks. To that end, director James Gunn has revealed that a teaser trailer for the upcoming "Peacemaker" series, set to debut on HBO Max in January, is debuting during the event. Just one more thing to add to the ever-growing pile of things to look forward to next weekend.
What If...? Finale Easter Eggs and More
The fine folks at ScreenCrush have released a video breakdown all of the goods to be found in the "What If...?" season 1 finale. This includes Easter eggs, references, and other such good stuff. It should go without saying that this video is extremely spoiler-heavy and should only be viewed by those who have seen the episode, or those who don't care about spoilers.
James Gunn Reveal's Weasel's Screen Test for The Suicide Squad
James Gunn, ever the treasure trove for good lil bits of fun, has revealed a fun video pertaining to "The Suicide Squad." In a recent Twitter post, the director showcased footage of his brother, Sean Gunn, screen testing as the character Weasel. Be sure to check it out for yourself above.
The Batman's New Trailer Gets a Runtime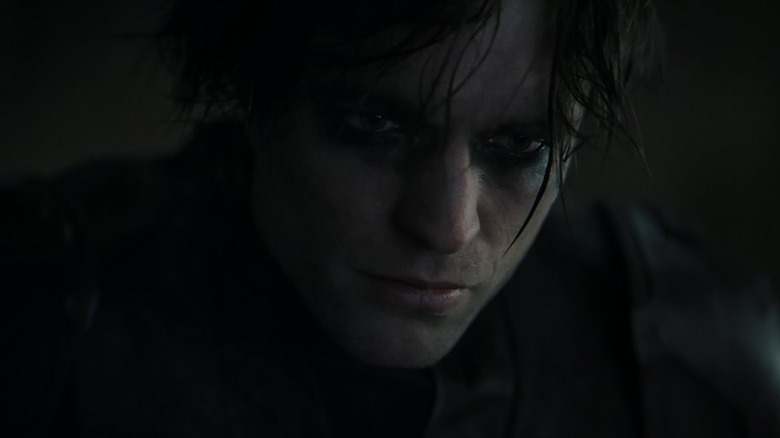 Warner Bros.
We are getting a brand new trailer for "The Batman" at DC FanDome next weekend. That much has been confirmed. Now, we have a bit more intel on that front to fan the hype flames a bit further. As reported by Comic Book Resources, the German ratings board has revealed that the trailer will be 2:36 long. Not overly long, and not overly short. What, precisely, will be contained within those precious seconds remains to be seen.
Guardians of the Galaxy Get From a Very Good Boy
Lastly, we bring you something delightful from "Marvel's Guardians of the Galaxy." The upcoming video game is set to feature Cosmo, everyone's favorite space-traversing pooch. It turns out, the character was actually created via motion capture using a real good boy named Diego. The game arrives on October 26.