Superhero Bits: Doctor Strange 2 Trailer Rumors, Marvel Studios Got A Dole Whip Machine & More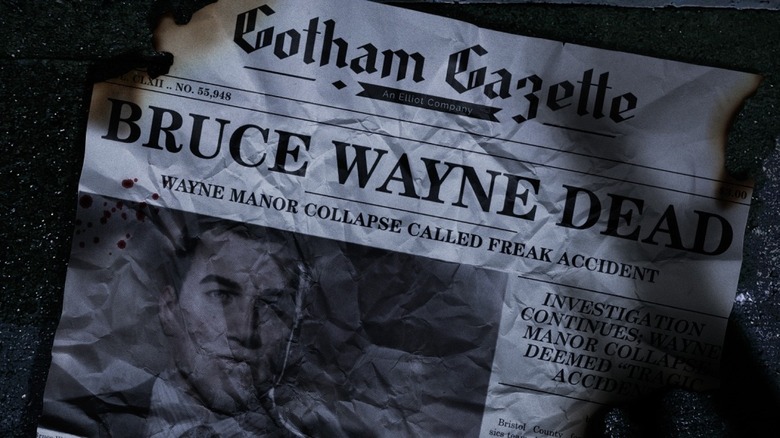 DC
(Superhero Bits is a collection of stories, updates, and videos about anything and everything inspired by the comics of Marvel, DC, and more. For comic book movies, TV shows, merchandise, events, and whatever catches our eye, this is the place to find anything that falls through the cracks.)
In this edition of Superhero Bits:
"Gotham Knights" gets a new teaser image
The "Blade" release date rumors get settled
"Legends of Tomorrow" gets a new trailer
The "Doctor Strange 2" trailer may be on the horizon
DC's Legends of Tomorrow Season 7 Trailer
Here's a new trailer for "DC's Legends of Tomorrow" season 7, which returns to The CW this fall. We've also got a synopsis for the season premiere, which reads as follows:
After defeating the aliens and saving Earth, the Legends find themselves stranded in 1925 Odessa, Texas with a destroyed Waverider. Wanting to help fix things, Astra (Olivia Swann) tries using her powers, which creates unwanted attention from the town and that of the new Director of the Bureau of Investigation, J. Edgar Hoover, and a surprise no one expected. Realizing they need to escape, Sara (Caity Lotz) and Ava (Jes Macallan) create a distraction by going on a crime spree with Hoover hot on their tails. Meanwhile, Zari (Tala Ashe) is finding it hard to get over Constantine, so Behrad (Shayan Sobhian) suggests the only thing he knows that can help.
Kevin Mock directed the episode, which was written by James Eagan and Ray Utarnachitt. It airs on October 13 on The CW.
New Marvel Legends Figures Open for Pre-Order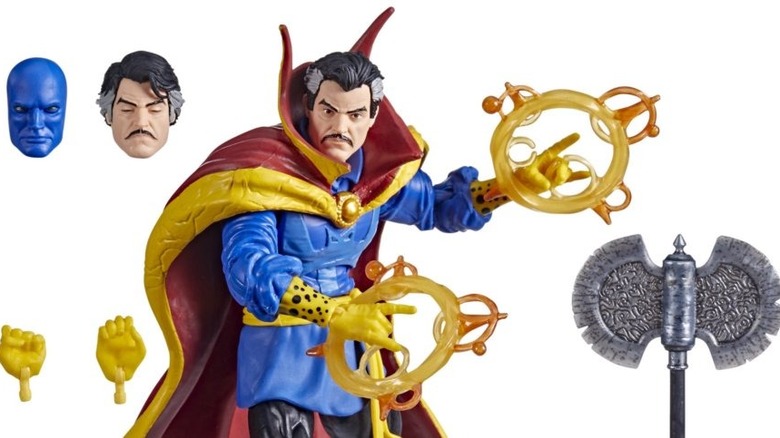 Hasbro
As reported by the folks at Toy Ark, several Marvel Legends figures are now available for pre-order at Walmart. These include Doctor Strange (picture above), Spider-Man, and Ajak from "Eternals." Those who are interested in pre-ordering one or all of the figures can do so at Walmart.com. You can also check out more images of the figures over at Toy Ark.
The Blade Reboot is Not Being Released Next Year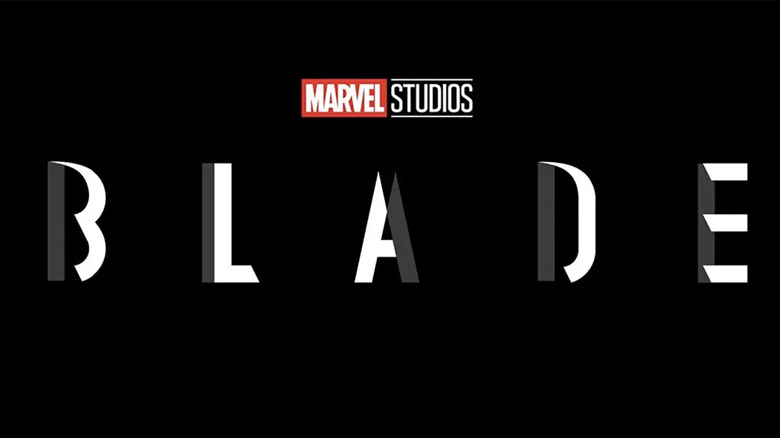 As we recently reported, Marvel's "Blade" reboot was allegedly going to be released next year, thanks to an intriguing tweet from an official Marvel account. However, various industry sources have now debunked the 2022 release, such as Deadline reporter Justin Kroll, who has debunked the supposed leak. Sorry, MCU fans. The wait for the Daywalker's return just got a little longer. But we'll see Mahershala Ali suiting up soon enough.
Zeb Wells is Writing On Marvel's She-Hulk Disney+ Series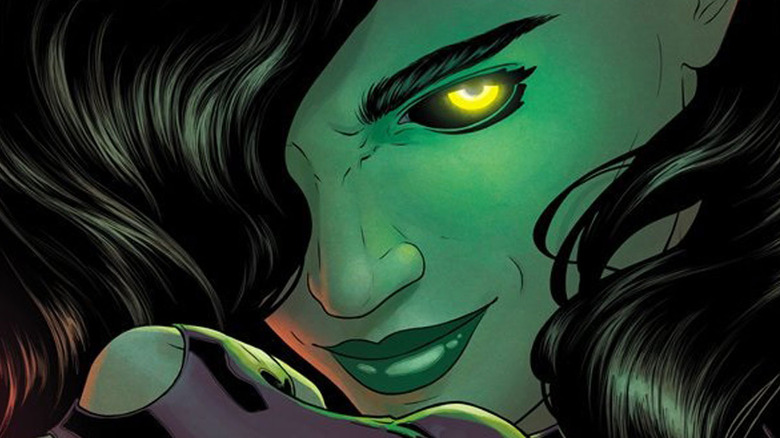 Marvel
Even though the upcoming "She-Hulk" series on Disney+ has wrapped filming, we're learning some new information. As reported by ComicBook.com, it has been revealed that Zeb Wells is part of the show's writing staff. Wells is an accomplished comic book writer, known for his work on "Hellions" and "Amazing Spider-Man." It's interesting to see that Marvel brought a man from the comic book world on board. Why that isn't the case more often with superhero adaptations is a mystery to me, frankly.
Doctor Strange in the Multiverse of Madness Trailer Coming Soon?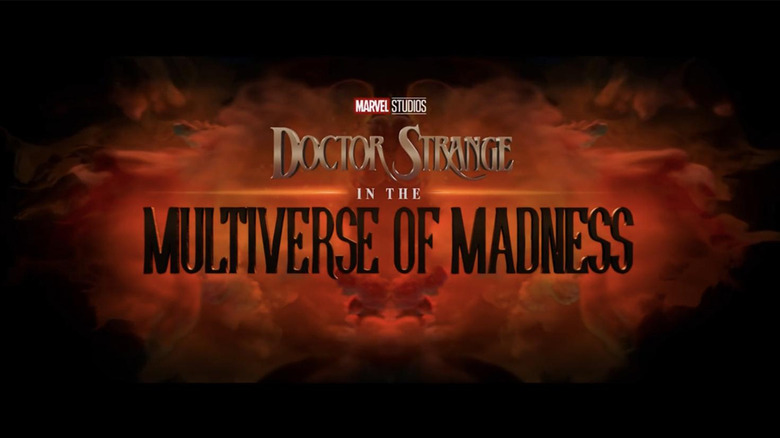 This is firmly in the rumor camp for the time being, so don't get too excited just yet, Marvel fans. That said, known scooper Daniel Richtman is reporting (as seen in the above tweet) that the first trailer for "Doctor Strange in the Multiverse of Madness" is going to drop in December. This would make sense, as "Spider-Man: No Way Home" is hitting theaters that month. So, while this is far from confirmed, this would seem to line up with what we already know. Plus, for what it's worth, Richtman has quite a solid track record for this stuff.
Disney Gave Marvel Studios a Dole Whip Machine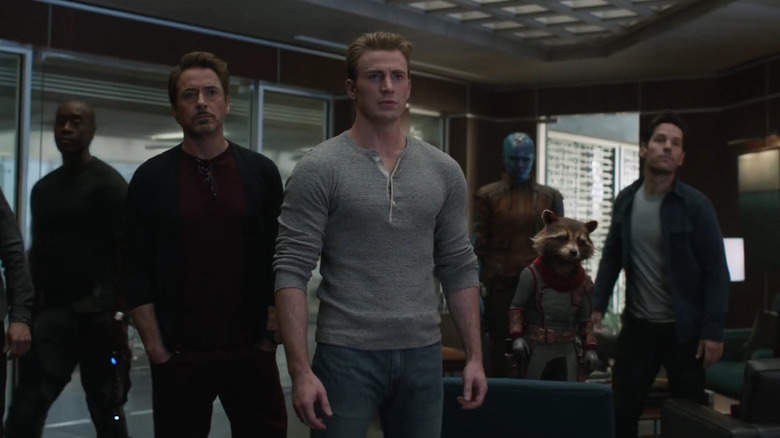 Marvel Studios
"Avengers: Endgame" ranks as one of the highest-grossing movies in history, second to only "Avatar." In a recent report by The Hollywood Reporter, it was revealed that the company was so happy with the movie's performance that they actually sent the folks at Marvel Studios a Dole Whip machine. Yes, the Marvel Studios offices apparently have as much of the delicious treat as they can handle, and they don't have to go to a Disney theme park to get it. Marvel head honcho Kevin Feige was pleased with it saying, "I thought that was pretty cool. I thought that was great."
Black Widow Gets a New Teaser for Disney+ Release
As we recently reported,"Black Widow" is now available on Disney+ free to subscribers. While the movie was, upon its theatrical release, also available through Premier Access for an additional $30, it is now free to stream for all who have an active Disney+ subscription. This teaser is, more than anything, a good reminder of that fact. Stream away, Marvel fans.
Gotham Knights Gets a New Teaser Image
Last, but certainly not least for the day, we have a new teaser image for the upcoming "Gotham Knights" video game. We got a good look at it during last year's DC FanDome, but things have been rather quiet ever since. As we can see here, the image is teasing the death of Bruce Wayne, which is, to say the least, significant. We are likely to learn much more at this year's DC FanDome, happening next weekend, so stay tuned on that front.