Upcoming HBO Max Movies To Keep An Eye On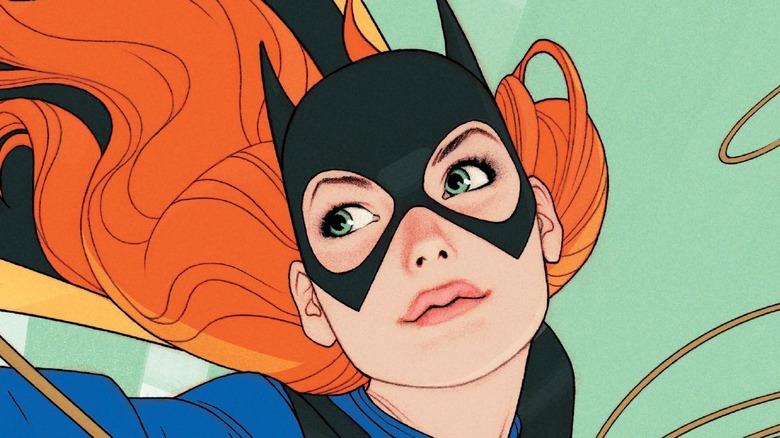 DC Comics
HBO Max launched relatively late into the streaming wars. Despite the fact that it's dealing with heavy competition and some major growing pains — primarily in the shape of a clunky and difficult to manage interface — the service has a robust list of films and series, made up of a healthy amount of, well, everything. HBO Max has anime, classic films, DC animation, HBO's impressive and historic line up, and new, original programming, which spans indie films to more commercial outings. HBO Max merges everything that we know and love about streaming with the quality and legacy of HBO.
HBO Max has quickly become one of the "it" streaming services, and it looks like it's not stopping any time soon. Just on the original film front alone, HBO Max features new movies by amazing filmmakers like Steven Soderbergh, fresh entries in long-gestating franchises, and a robust roster of independent films. Surely that's worth $14.99 a month.
Need more proof? Here are some upcoming HBO Max original movies, and why you should be excited for them.
Son of Monarchs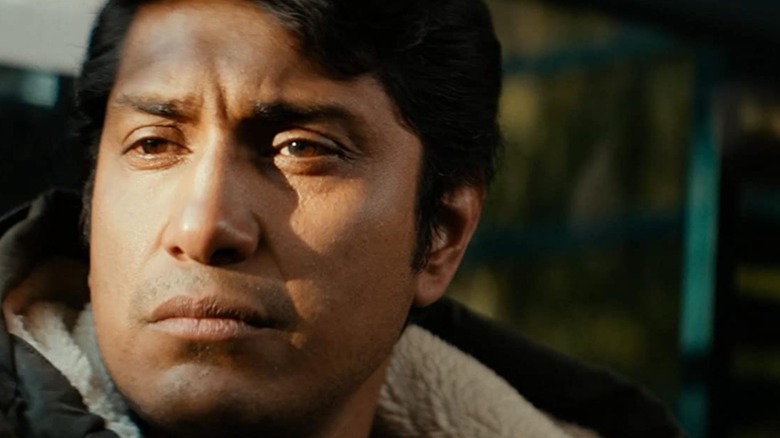 Imaginal Disc Labocine
A Mexican biologist living in New York returns to his hometown near the butterfly forests of Michoacán. In his journey, he confronts past traumas and reflects on his hybrid identity. The film stars Tenoch Huerta, Alexia Rasmussen and Lazaro Gabino Rodriguez. Directed by Alexis Gambis, a French-Venezuelan filmmaker, "Sons of Monarchs" premiered at the 2020 Morelia International Film Festival and screened at Sundance in 2021 ahead of its upcoming HBO Max release.
Gambis, who received a TED Fellowship in 2019, is an exciting filmmaker. "Sons of Monarchs" discusses topics like immigration and animal evolution, all the while spotlighting stories and voices that aren't usually given the big screen treatment. The fact that its screening on HBO Max highlights one of the best parts about the streaming service: While HBO Max has its fair share of superhero content and blockbusters, it also has an interesting and diverse roster of international and independent films, too.
Evil Dead Rise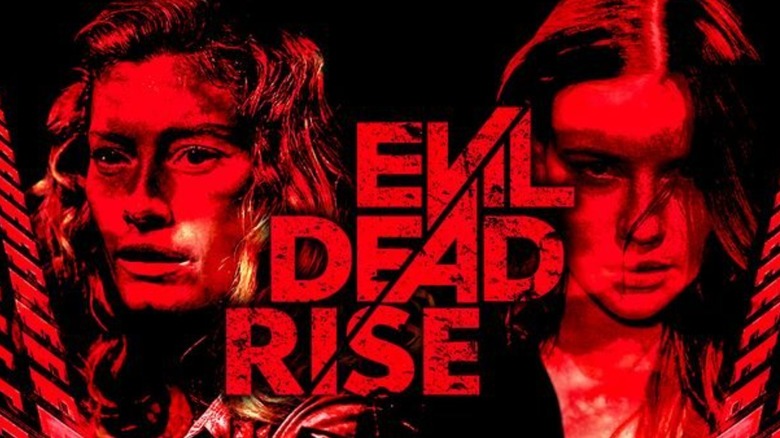 Warner Bros.
"Evil Dead Rise" is one of the most anticipated films coming to HBO Max, following two sisters as they try to save their family from demonic creatures. Per Warner Bros.' description, "A road-weary Beth pays an overdue visit to her older sister Ellie, who is raising three kids on her own in a cramped L.A apartment. The sisters' reunion is cut short by the discovery of a mysterious book deep in the bowels of Ellie's building, giving rise to flesh-possessing demons, and thrusting Beth into a primal battle for survival as she is faced with the most nightmarish version of motherhood imaginable."
"Evil Dead Rise" is the fifth installment into the Evil Dead franchise, directed and written by Lee Cronin. While it doesn't star Bruce Campbell and it isn't directed by Sam Raimi, both are involved in the film as producers. While there's no way to recapture the magic of the original films, the Evil Dead universe is a fun place, with the reboot directed by Fede Alvarez making a good impact at the box office and offering a darker twist to the original story. "Evil Dead Rise," starring Alyssa Sutherland and Lily Sullivan, is an opportunity to expand the canon of female-led horror and to introduce the world to a new directorial voice. It's also set in an urban setting, deviating from the original formula in ways that might be interesting and profitable for the future of the franchise.
1000 Miles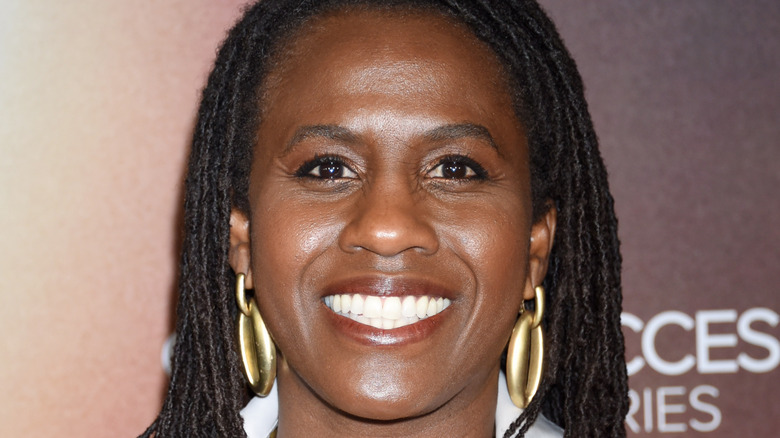 Shutterstock
Based on the lives of William and Ellen Craft, "1000 Miles" follows the couple in the 1800s as they plot an escape from slavery, with Ellen disguised as a white man and William posing as her servant. During that time in history, slaves were prevented from learning how to read or write; the pair plotted their escape so thoroughly that Ellen wore a sling and pretended her arm was hurt, explaining why she couldn't sign any documents. 
While HBO Max has yet to announce a cast, Hanelle M. Culpepper plans to direct the feature. Culpepper has been a prolific television director for the past few years; she's helmed episodes of "Star Trek: Picard," "Star Trek: Discovery," "Mayans," "Criminal Minds," "Gotham," and more. Her upcoming projects include the long-awaited TV adaptation of Neil Gaiman's "Anansi Boys," which she's also producing. "1000 miles" is her first film project in years.
8-Bit Christmas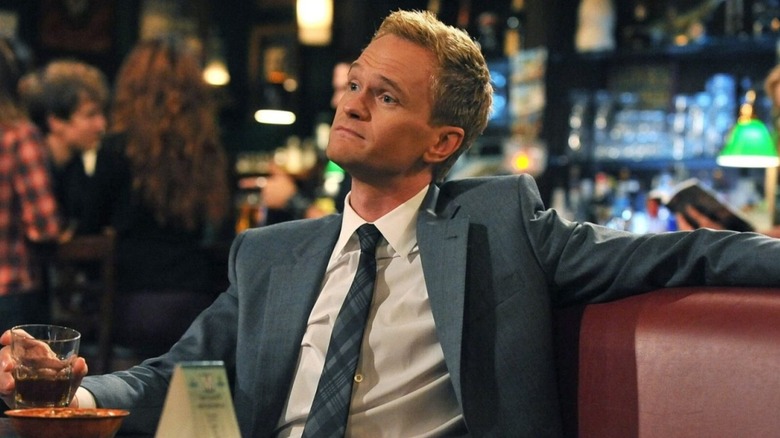 Disney
"8-Bit Christmas" is set in the '80s in Chicago, where a 10-year-old sets out on a quest to get the Christmas gift of his generation — the latest and greatest video game system. It stars Steve Zhan, Neil Patrick Harris, and June Diane Raphael, and it's directed by Michael Dowse. He's directed several TV episodes, including installments of "Future Man" and "Man Seeking Woman," as well as "What If," an underrated but ahead-of-its-time comedy starring Daniel Radcliffe and Zoe Kazan, with Adam Driver and Mackenzie Davis as supporting characters right before their careers took off.
The movie is based on the novel by Kevin Jabukowski and it sounds like a mix of "Stranger Things"-style '80s nostalgia and "Home Alone," which seems great to me. The film is currently being shot and is likely to be released at some point in late 2021 or early 2022.
Batgirl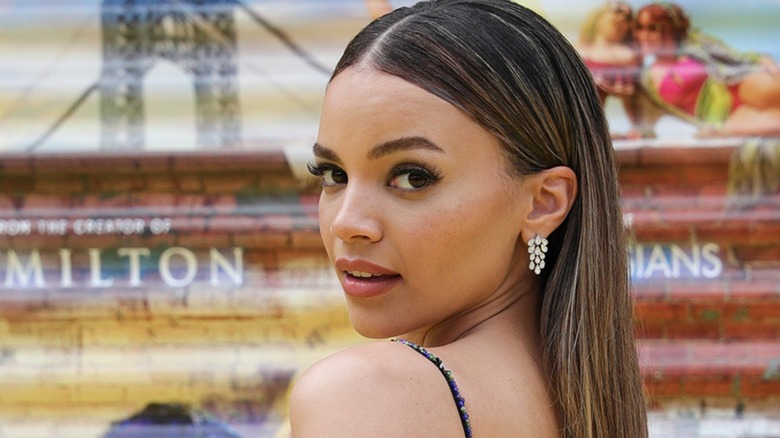 Warner Bros.
One of the most exciting movies in development at HBO Max is "Batgirl." While the comic book character has a long history, her last appearance in film was in "Batman & Robin." That, while fun and superbly campy, isn't the best of what Barbara Gordon has to offer. 
The film has taken several twists and turns, entering development hell when Joss Whedon quit as writer and director of the project. However, it looks like it's now good place, with a script penned by Christina Hogdson and a star in Leslie Grace, who most recently appeared in "In the Heights." It will be directed by Adil El Arbi and Bilall Fallah, known for their work on "Bad Boys for Life." 
While not a lot is known about the "Batgirl" script, producer Kristin Bur told The Hollywood Reporter that the film is more fun and livelier than what Batman is usually known for. "Christina's script is crackling with spirit," she says. "Adil and Bilall have an excited and joyous energy, which is infectious, making them the perfect filmmakers for this Batproject. And I'm just psyched I get to be part of the DC universe, which is super cool."
Blue Beetle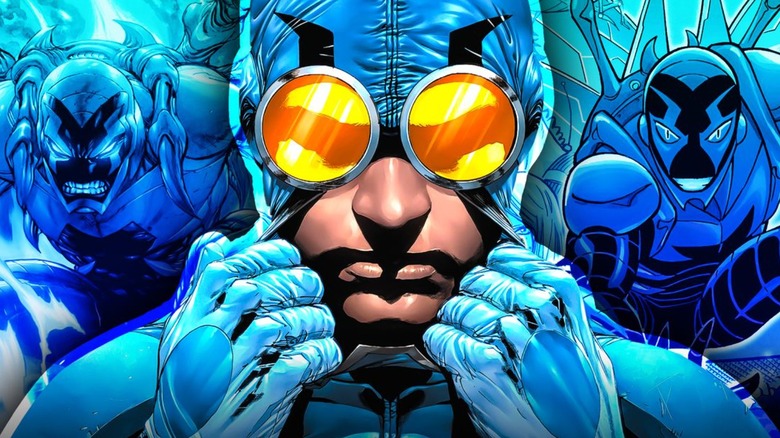 DC Comics
Another superhero movie coming to HBO Max is "Blue Beetle," a film based on one of the few big-name Latino superheroes. While the film is in pre-production and not much is known about its plot, it's set to star Xolo Maridueña, who'll play the titular hero, Jaime Reyes. Maridueña has had lead roles in "Cobra Kai" and "Parenthood." In the comics, Jaime is a teenager living in El Paso, Texas who finds a blue scarab that grants him superpowers. While Blue Beetle is a relatively unknown superhero, he's made appearances in the "Teen Titans" comics, the "Injustice 2" video game, and the TV series "Batman: The Brave and The Bold."
The director of the film will be Angel Manuel Soto, who directed "Charm City Kings" and is in talks for an upcoming Transformers feature. The film will be written by Gareth Dunnet-Alcocer, writer of "Miss Bala." It's clear that both the producers and studio are both interested in making a film that gives minorities a voice, and that represents Latinos in America.
Bobbie Sue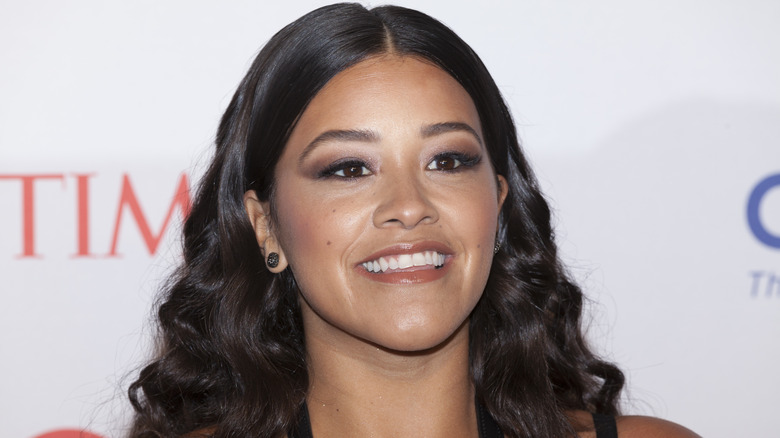 lev radin/Shutterstock
"Bobbie Sue" has been in development hell since 2008, and is finally getting made with Gina Rodriguez attached to star. The film will be directed by Charles Stone III, who made a name for himself directing films focused on female characters and minorities, including "Lila & Eve" and "Drumline." But perhaps the film's biggest draw, aside from its lead actress, is the writer, Dana Fox, who's written scripts like "Isn't It Romantic" and "Cruella," delivering successful projects that a wide variety of people enjoy. "Bobbie Sue" looks like a film that will attract a variety of viewers while also showcasing different voices.
Rodriguez, best known for "Jane the Virgin" and for her great work in Miranda July's "Kajillionaire," has grown into an important influence in Hollywood, and someone who champions women and minorities, especially Latinas. Having HBO Max as a platform for "Bobbie Sue" ensures that it will reach a wide and diverse audience.
The Fallout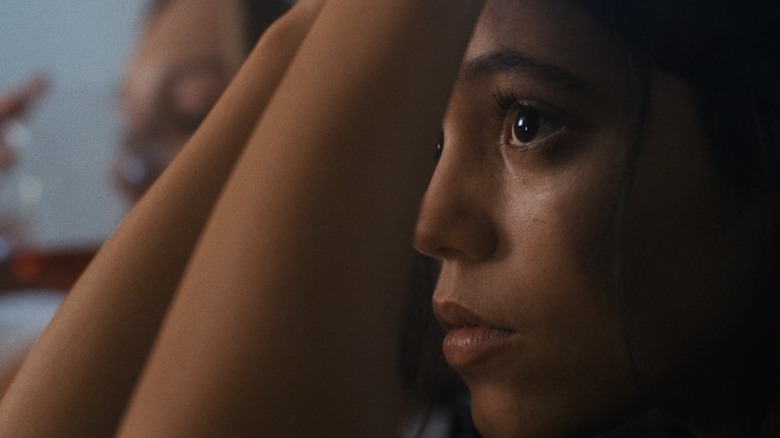 Warner Bros.
HBO Max is also getting into high school drama. Helmed by actress-turned-director Megan Park, who's known for her work in "Jane the Virgin" and for shooting music videos for Billie Eilish and other artists, the film stars Jenna Ortega, Maddie Ziegler, and Niles Fitch. The film, which won the grand jury and the audience award at SXSW, follows the experience of high schoolers following a tragic shooting. 
While the topic is controversial and films about mass shootings tend to be difficult to execute with the care and nuance they deserve, gun violence is a problem that is not going anywhere. Early reviews praised the film's sensitive handling of the topic, the cinematography by Kristen Correll, and its powerful exploration of grief. The film co-stars prominent actresses like Julie Bowen and Shailene Woodley, and will be released exclusively on HBO Max.
Father of the Bride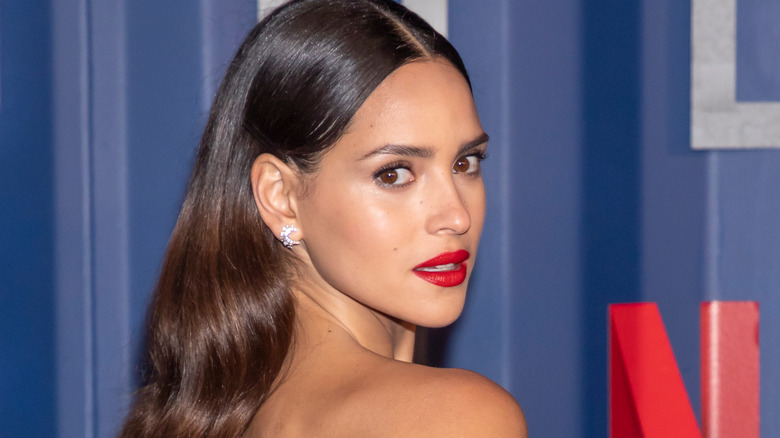 Sam Aronov/Shutterstock
"The Father of the Bride" is an iconic film, one that's been remade twice, most recently with Steve Martin and Diane Keaton. The film is about a father's struggles to cope with the realization that his daughter is an adult and is getting married. Timeless stuff. The story is getting another remake, this time with a twist: The new project, starring Andy Garcia, will center on a Cuban-American family.
The cast is made up of Garcia and Gloria Estefan, who'll play the parents, and Diego Boneta and Adria Arjona, who'll play the bride and groom. The film will also star Chloe Fineman, Macarena Achaga, Isabela Merced, and Enrique Murciano. It will be directed by Gaz Alazraki, who's known for his work in the Netflix series "Club de Cuervos." The script is being written by Matt Lopez. 
Are you noticing a pattern of HBO Max supporting Latino-backed stories? It's pretty impressive.
Field Notes on Love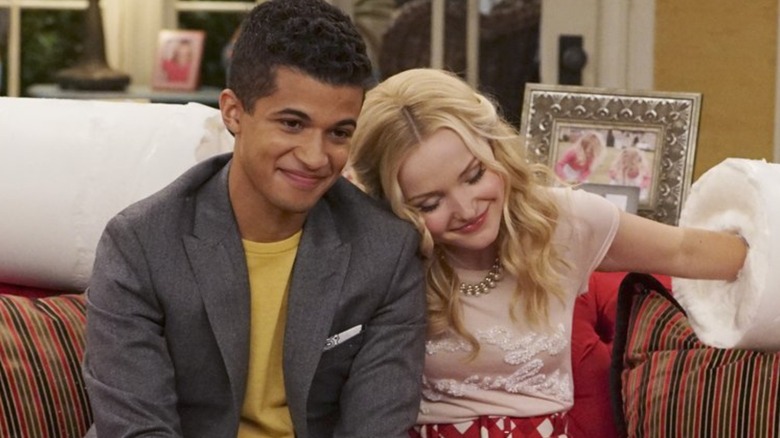 Disney
"Field Notes on Love" is based on a book by Jennifer E. Smith, who's written several successful YA novels and whose work has been translated to over 33 languages. The film adaptation will be co-written by Smith and Lauren Graham, better known for her lead role on "Gilmore Girls." 
Starring and executive produced by Jordan Fisher, veteran of Broadway shows like "Hamilton" and "Dear Evan Hansen" and films like "To All the Boys: P.S. I Love You," as well as Dove Cameron (most recently linked to the CW's live-action "The Powerpuff Girls"), "Field Notes on Love" is about two characters named Hugo and Mae. To escaping from their real-life problems, the pair board a cross-country train and connect in some unexpected ways. "Field Notes on Love" sounds like a perfect YA premise, and something that fans of the genre are sure to love.
KIMI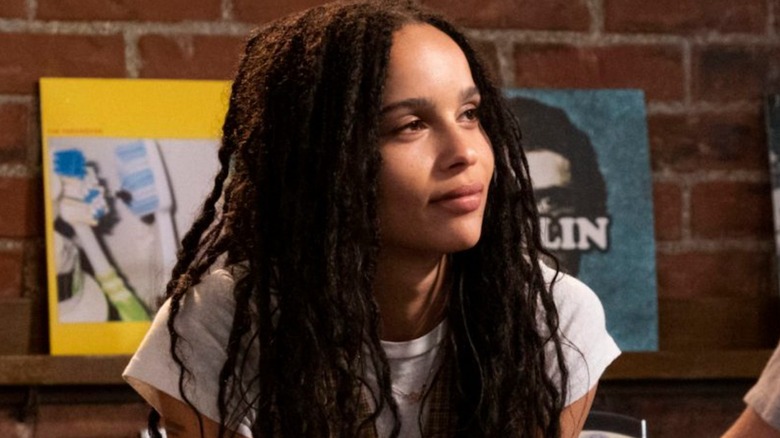 Hulu
One of the most exciting projects that Warner Bros. nabbed for HBO Max is "KIMI," directed by Steven Soderbergh and starring Zoe Kravitz. Soderbergh, who recently signed a deal with HBO Max and has a long history of working with HBO, is one of the most exciting and innovative filmmakers out there, and someone who seems equally at home working on films for streaming services and as well as theatrical releases. A deal with Soderbergh is a really wonderful way to launch and ensure the continued success of the streaming service.
The plot of "KIMI" is being kept under wraps, but broadly it's about an agoraphobic tech worker who discovers a violent crime while reviewing a data stream, and who is forced to venture out into the world in order to resolve the problem. Despite the fact that the script was penned by David Koepp, writer of films like "Mission: Impossible" and "Premium Rush," "KIMI" sounds like it should be right in Steven Soderbergh's wheelhouse.
Moonshot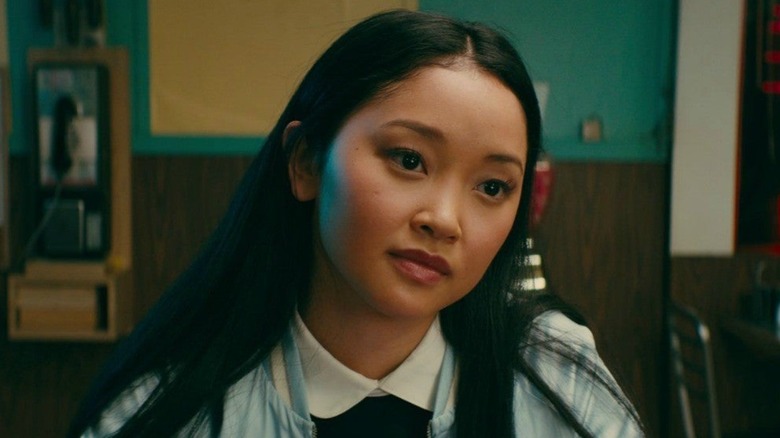 Netflix
"Moonshot" is another YA-style film, albeit one with a sci-fi twist. It's the second collaboration between Berlanti Schechter Productions and HBO Max, following the release of "Unpregnant," another teen movie that featured some solid performances and received positive reviews. "Moonshot" stars Cole Sprouse of "Riverdale" and the "To All the Boys" franchise's Lana Condor. The story is set in the future, when Mars is colonized and terraformed, and follows two college students who sneak aboard a shuttle to the Red Planet in order to reunite with their significant others.
While the film is directed and written by Chris Winterbauer and Max Taxe, two relatively unknown artists, the fact that it's backed by Berlanti Schechter means that the it should have a decent budget, showing that the studio has faith in the script and the director's vision. It also sounds like a cool and innovative take on the YA genre.