Blumhouse's LGBTQ+ Horror Film Will Stream On Peacock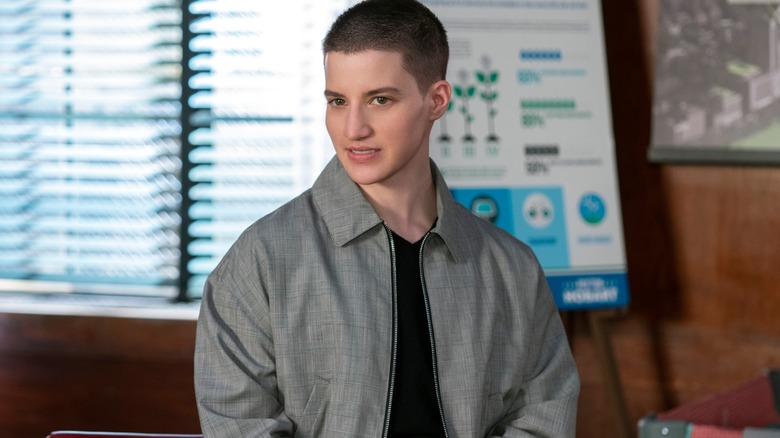 Netflix
Last week we reported that Kevin Bacon was returning to his summer camp horror roots by joining the cast of John Logan's untitled gay conversion therapy camp horror film with Blumhouse, but the latest news out of BlumFest paints an interesting picture for the film's release. 
The directorial debut of the three-time Oscar nominated screenwriter ("Hugo," "Gladiator," "The Aviator") will not be heading to theaters, but is instead heading directly to Peacock. The decision follows the news that "Halloween Kills" will hit theaters and on Peacock simultaneously for a day-and-date release after Blum admitted to botching the release of their hit slasher, "Freaky."
"Halloween Kills" is one of the most anticipated releases of 2021 and comes with a legacy and fan base spanning over 30 years, so it makes perfect sense that the film would be available in theaters as well as on streaming. That said, it's definitely a little bit of an eyebrow raise that the yet-to-be named LGBTQIA+ horror film is heading directly to Peacock without the chance of a theatrical run, possibly limiting the accessibility for the marginalized community that would be most interested in seeing it. Or perhaps this move is a brilliant way of catching the target demographic? Let's break it down.
The Pros of Going Straight to Streaming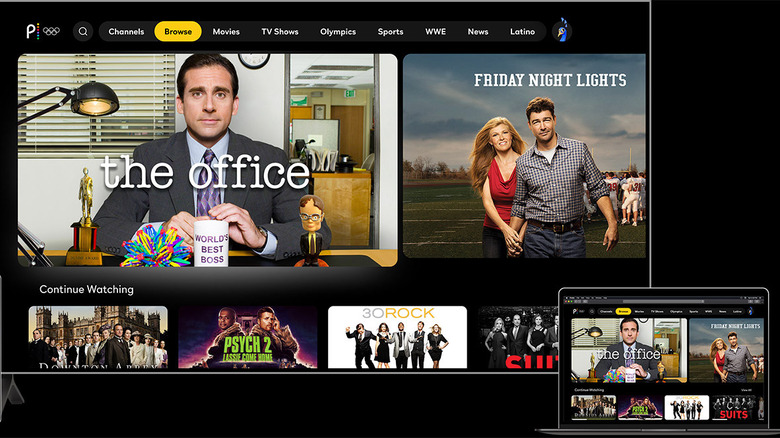 Peacock
In case anyone has forgotten, we're still in a pandemic. Movie theaters are enclosed spaces filled with lots of people, and there are plenty who are still hesitant about heading back inside. Back in early 2020, we were all optimistic rubes convinced we'd all be shut down for two weeks and then head back to normal, but over a year and a half later we're still dealing with overwhelmed hospitals and a lot of fear. There's no real way for us to predict what the state of things will look like in a month, let alone a year. Announcing the streaming release offers a sense of comfort for those who may be concerned about having to see the film in public.
Additionally, this movie is about a gay conversion therapy camp, and is filled with some of the best up-and-coming young actors. Quei Tann, Austin Crute, Monique Kim, Anna Lore, Cooper Koch, and Darwin del Fabrio have all signed on alongside Kevin Bacon, Anna Chlumsky, Theo Germaine (pictured up top in Netflix's "The Politician") and Carrie Preston. 
This is a movie that will likely attract younger audiences, and a recent study (via Statista) notes that 18-29 year-olds stream movies daily more than any other age demographic. A report from TV Technology noted that Peacock's main subscriber demographic are 35-44 year-olds, so this could be a great way for to entice younger audiences to join the service, especially considering there are more young people identifying as LGBTQIA+ than ever before in history (per Ipsos).
The Cons of Going Straight to Streaming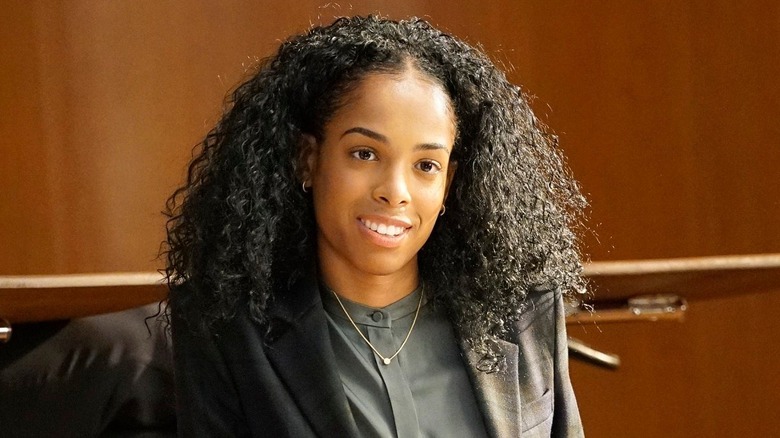 ABC
It's difficult not to worry that the film's themes are what's pushing it out of the theatrical space. For many years, going direct-to-DVD or direct-to-streaming was considered the route for movies distributors wanted to offload or "dump." That isn't the case at all anymore, but there's still some lingering hesitation for a lot of people when they hear a movie is going direct-to-streaming. It's even more difficult knowing the film centers on LGBTQIA+ issues, and the eight major film studios are still failing with LGBTQIA+ representation. Last year was the highest representation yet, but according to GLAAD:
While the number of characters increased, no film studio received a grade of "Good" or higher based on the quality, quantity, and diversity of LGBTQ representation in the studios' slate. Lionsgate, Paramount Pictures, United Artists Releasing, and Universal Pictures received "Insufficient" grades; Sony Pictures Entertainment and Walt Disney Studios received "Poor" grades; and STX Films received a "Failing" grade with no LGBTQ representation whatsoever.
Outside of the film's themes, however, young audiences may stream more than anyone else, but they also still go to the movies just as much as they ever did. Young adults are a huge demographic of spenders and 18-24 year olds make up a quarter of all ticket buyers, making them the largest segment of moviegoers. 
Blumhouse will miss out on all of the potential theatrical revenue by going straight to streaming, now that the likely audience for the film only has one way to see it. The straight to Peacock plan will only be a success if more young people subscribe to subscribe to the streaming service, or if that 35-44 year old demo decides they're really interested in seeing an empowering horror film starring mostly queer young adults set at conversion therapy camp. Bold strategy, Cotton. Let's see how it plays out.