Kevin Bacon Returns To Summer Camp With Blumhouse's Gay Conversion Horror Movie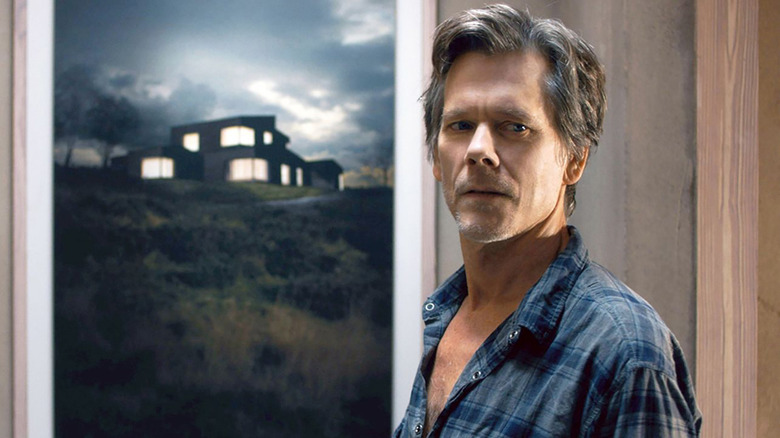 Universal Pictures
When the prolific performer who would later become the six-degree connective tissue of all of Hollywood first made a name for himself, it wasn't with his role in "Animal House," but a little slasher no one in the cast thought anyone would actually see: "Friday the 13th." Now Kevin Bacon is heading back to summer camp, and this time he'll come face-to-face with a horror truly worse than any masked killer: gay conversion therapy.
Deadline reports that Kevin Bacon is joining the untitled horror project from Blumhouse as not only a performer, but also as an executive producer. This news follows the announcement that Bacon will be joining his wife Kyra Sedgwick's second directorial feature, "Space Oddity" and will soon be seen in the upcoming films "One Way" and the highly-anticipated remake of "The Toxic Avenger." 
Bacon recently starred in the Blumhouse Productions psychological horror film "You Should Have Left," based on the 2017 book of the same name. It's exciting to see him return to his horror roots after such a varied career spanning multiple film genres; it feels like welcoming home a member of the family.
What Do We Know About The Movie?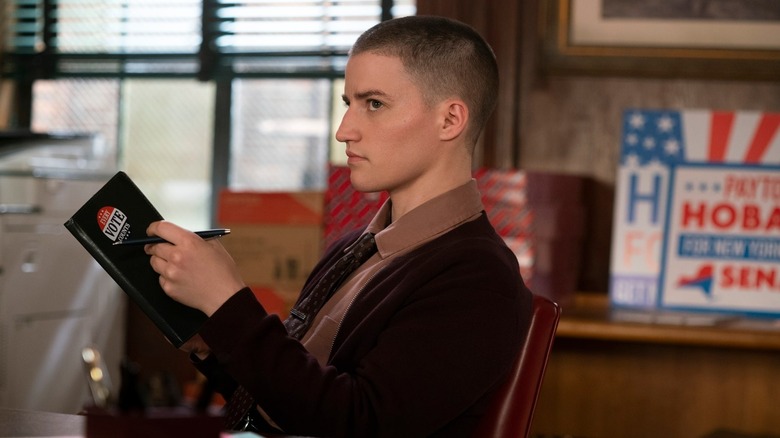 Netflix
Blumhouse's untitled project is being promoted as an "empowerment feature," but has been firmly described as a horror project from the scary movie juggernaut. There's no word on what Bacon's role will be in the film, but the project announced Theo Germaine ("The Politician") as the lead, so there's a definite possibility that Kevin Bacon may be playing a villain of some form. Germaine is also known for their work on Showtime's "Work in Progress" and Rhys Ernst's "Adam."
Conversion therapy for those of marginalized sexual orientation, gender identity, and gender expression is currently legal in some form in 30 states. The last few years has seen a spike in films focusing on the barbaric and inhumane process of conversion therapy, with narrative features like "The Miseducation of Cameron Post" and "Boy Erased," or the Netflix documentary "Pray Away," the latter also co-produced by Blumhouse.
The untitled gay conversion camp horror project, formerly known as "Whistler Camp," will be directed by three-time Oscar nominee John Logan ("Hugo," "Gladiator," "The Aviator") in his feature debut. Logan is also responsible for the film's screenplay. Jason Blum and Michael Aguilar are producing with Scott Turner Schofield joining Bacon as an executive producer. Ryan Turek is serving as the creative executive overseeing the film for Blumhouse.