No Time To Die On Track For Impressive $113 Million Foreign Box Office Debut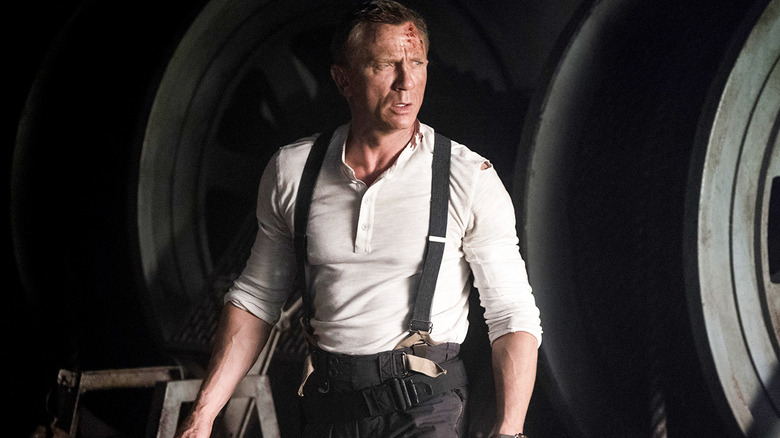 MGM
Update: "No Time To Die" has outperformed earlier estimates, grossing $119 million in its international debut (per Variety).
Almost two years after it was originally slated to release, "No Time To Die" is finally in theaters across 54 international markets — and the box office numbers indicate that the long wait for the latest chapter in the James Bond franchise has paid off. 
Variety reports that "No Time To Die" grossed $27.2 million across international markets on Friday, bringing its running box office total to $51.4 million. The movie is expected to wrap up the weekend with a $112.9 million foreign debut.
The biggest chunk of that international box office comes from James Bond's home nation, the U.K. (and also Ireland, which isn't his home nation but does get lumped in with the U.K. as a single box office territory). "No Time To Die" is estimated to gross $30 million in the UK and Ireland by the end of the weekend, and also enjoyed the widest U.K. release in box office history, playing on 3,600 screens across 772 venues. 
Is The Box Office Back?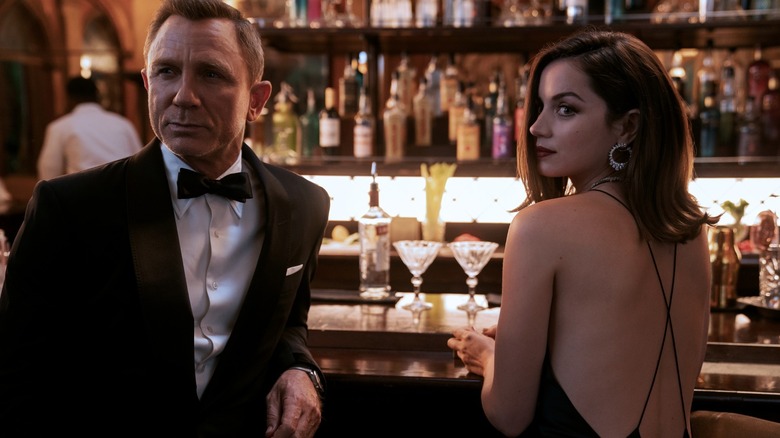 MGM
Directed by Cary Joji Fukunaga ("True Detective"), "No Time To Die" stars Daniel Craig in his final turn as the suave MI6 agent, with Léa Seydoux, Ben Whishaw, Naomie Harris, Jeffrey Wright, Christoph Waltz, Ralph Fiennes, and Rory Kinnear also reprising their roles from previous 007 movies. New cast members include Rami Malek, Ana de Armas, and Lashana Lynch.
If the $112.9 million estimate proves accurate, "No Time To Die" will have the biggest international debut since the pandemic began for a movie without the boost of China's box office (it opens in that territory on October 29). That's obviously good news for Eon and MGM, but more broadly it's good news for the film industry at large. Theaters have been pushed to breaking point during the pandemic, and dual release strategies (like Warner Bros. movies releasing simultaneously on HBO Max, and Disney movies releasing via Premium VOD on Disney+) have cut into box office ticket sales even as movies gradually returned over the summer.
Two exclusive theatrical releases landing big at the box office ("No Time To Die" and "Venom: Let There Be Carnage," which surpassed its opening weekend estimates) definitely don't mean that everything is back to normal. But together with other recent hits like "Shang-Chi and the Legend of the Ten Rings," these numbers indicate that the box office has recovered almost to pre-pandemic levels — which is a good omen for upcoming releases like "Dune," "Last Night In Soho," and "Halloween Kills."
"No Time To Die" arrives in U.S. theaters on October 8, 2021.