Everything We Know About Marvel's Secret Invasion So Far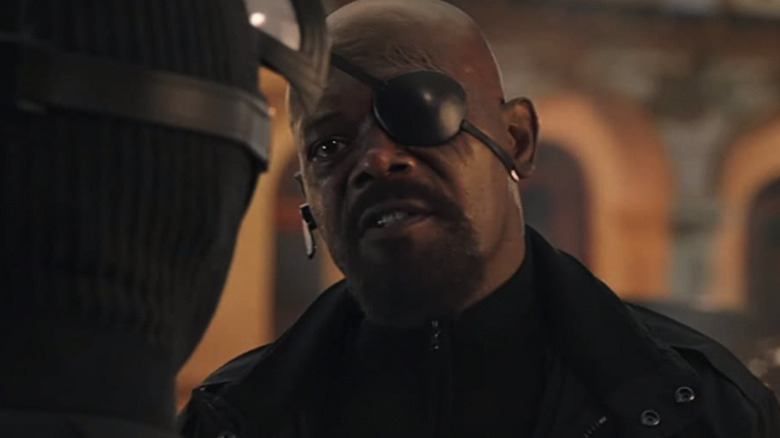 Sony/Marvel
Last December, Marvel Studios president Kevin Feige announced a handful of new superhero shows were officially in the works. One of them is "Secret Invasion," which is inspired by a popular 2008 comic book run. Here's what we know about the show so far.
When and Where to Watch Secret Invasion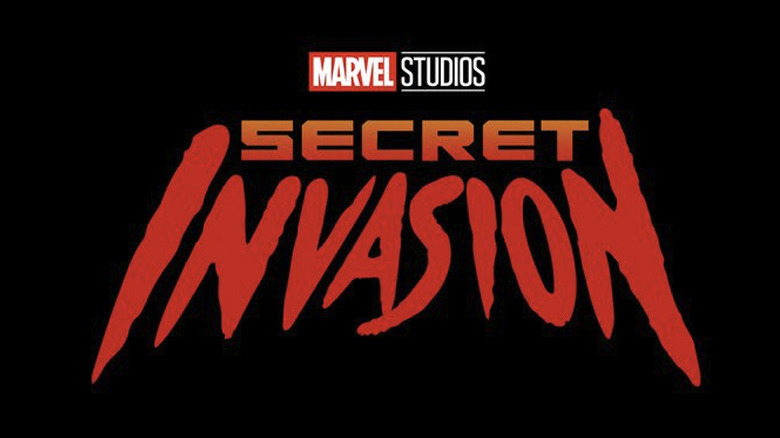 Marvel Studios
"Secret Invasion" does not have an official release date yet, but the show is expected to premiere in 2022. It will be available to watch exclusively on Disney+, alongside other Marvel Studios shows like "WandaVision," "The Falcon and the Winter Soldier," "Loki," "What If...?", "Hawkeye," and more. The show will be a part of the studio's sprawling Phase Four slate, and it will reportedly consist of six episodes.
What We Think Secret Invasion is About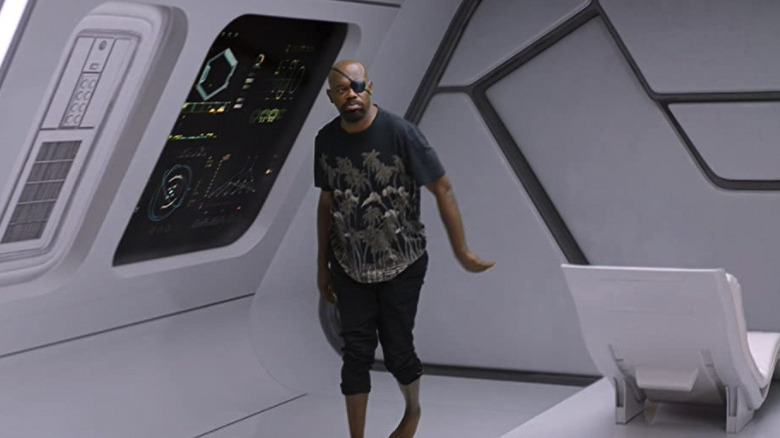 Sony/Marvel
In the comics, the shapeshifting alien race of Skrulls (recently seen on screen in "Captain Marvel") lose a war with their alien rivals, the Kree, and subsequently sneak onto Earth and take the form of several key characters, purposefully creating distrust in the superhero community. Amid this confusion, a multi-pronged assault causes chaos on Earth: the Skrulls attack a S.H.I.E.L.D. helicarrier, orchestrate a breakout at the supervillain prison known as The Raft, and transport the Baxter Building to the Negative Zone, among other things. Eventually, Earth's heroes figure out a way to identify Skrulls in disguise, and the infiltrators are defeated. 
The show will take a similar approach: Marvel's official description says it "showcases a faction of shapeshifting Skrulls who have been infiltrating Earth for years." Naturally, though, as with all of Marvel Studios' adaptations, we expect there to be significant variations between the show and the comic. (An example: since the Fantastic Four have not yet been introduced in the MCU, their base, the Baxter Building, likely won't end up being transported Negative Zone in this show.)
Kevin Feige described the streaming version of "Secret Invasion" as a "crossover event series" that will have direct ties to future Marvel Cinematic Universe movies. How those crisscrossing lines will intersect remains to be seen.
What We Know About the Secret Invasion Cast and Crew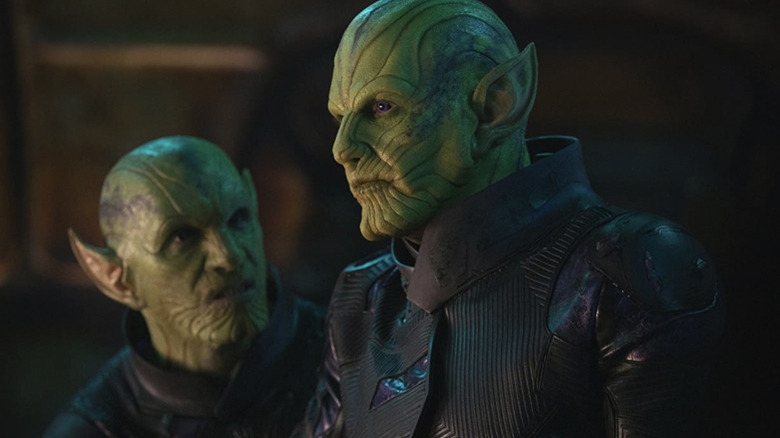 Marvel Studios
As is usually the case with Marvel Studios productions, the cast for "Secret Invasion" is top notch. Samuel L. Jackson is back as Nick Fury, Ben Mendelsohn is back as a Skrull named Talos, and several new additions have been added to the MCU in mystery roles, including Emilia Clarke ("Game of Thrones"), Olivia Colman ("The Crown"), Kingsley Ben-Adir ("One Night in Miami"), Killian Scott ("Love/Hate"), and Christopher McDonald ("Happy Gilmore").
Kyle Bradstreet ("Mr. Robot") serves as the creator and head writer for the show, which will be directed by Thomas Bezucha ("Let Him Go") and Ali Selim ("The Looming Tower"). It will be executive produced by Feige and Jonathan Schwartz ("Shang-Chi and the Legend of the Ten Rings"), who recently told me that the show will be "a very different flavor for Marvel Studios," so I'm curious to see precisely what he means by that.