Everything We Know About Marvel's Secret Invasion So Far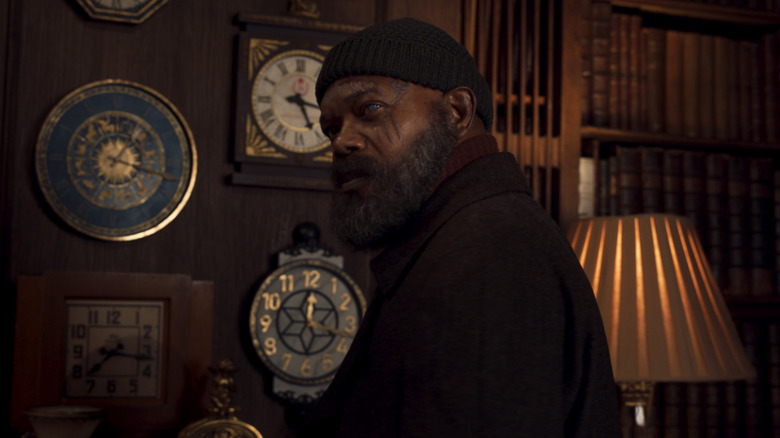 Marvel Studios
For the past couple of years, the Marvel Cinematic Universe has gone from just being a series of movies to an all-encompassing behemoth. That's because we're now getting big TV shows on Disney+ that firmly take place in the same universe as the movies, with blockbuster budgets to match. To that end, one of Marvel Comics' biggest events ever, "Secret Invasion," has been turned into a major miniseries for the streaming service, with Samuel L. Jackson's Nick Fury at the center of it all.
This is a story that could have easily supported an "Avengers" movie. Instead, it's going to be a six-episode TV show that is poised to be the biggest MCU show to date. So, for those who are looking forward to seeing the shape-shifting Skrulls from "Captain Marvel" attempt an invasion of Earth, we're here to go over everything we know about the series before it debuts this summer. Let's dig in.
When and where to watch Secret Invasion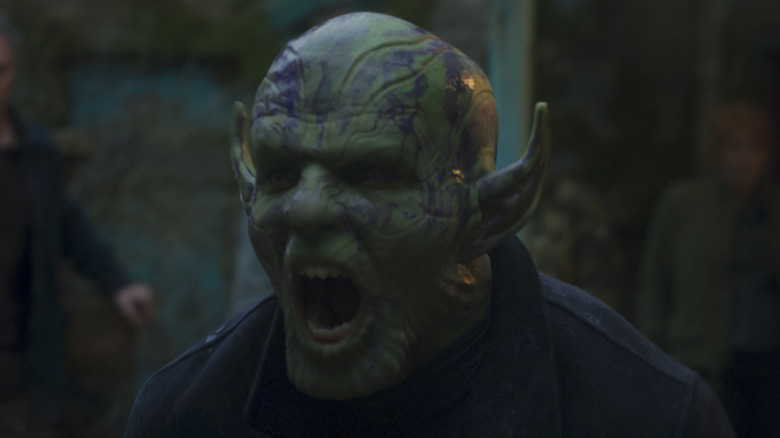 Marvel Studios
"Secret Invasion" is set to premiere on Disney+ on Wednesday, June 21, 2023. Much like every other MCU series on the streaming service, this will serve as its exclusive home, and the rest of the six episodes will drop weekly after the premiere. It's also important to note that this is expected to be a miniseries, which means we probably shouldn't expect a second season.
What is Secret Invasion about?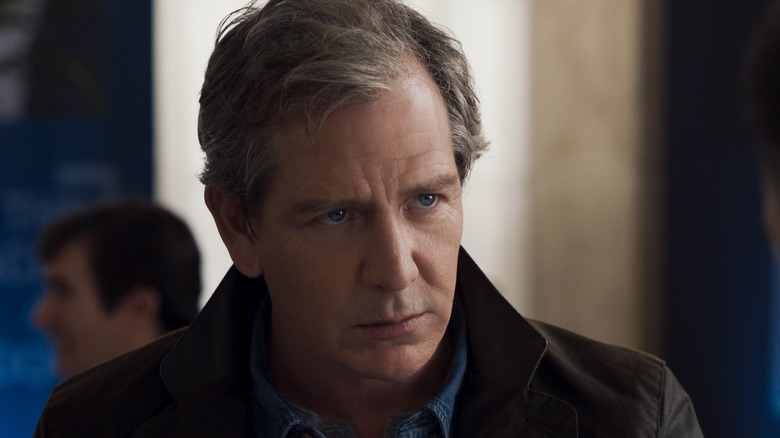 Sony/Marvel
As mentioned in the intro, this show is based on the beloved comic book event of the same name. While the adaptation will surely deviate greatly from the source material, much like "Captain America: Civil War" did, the spirit of it should remain intact. The general premise is that the Skrulls have been quietly planning an invasion of Earth for a long time, taking over humans without anyone knowing. Who can be trusted? That's the big question. 
Marvel has also released an official synopsis for the show, which reads as follows:
In Secret Invasion, set in the present-day MCU, Fury learns of a clandestine invasion of Earth by a faction of shapeshifting Skrulls. Fury joins his allies, including Everett Ross, Maria Hill, and the Skrull Talos, who has made a life for himself on Earth. Together they race against time to thwart an imminent Skrull invasion and save humanity.
What we know about the Secret Invasion crew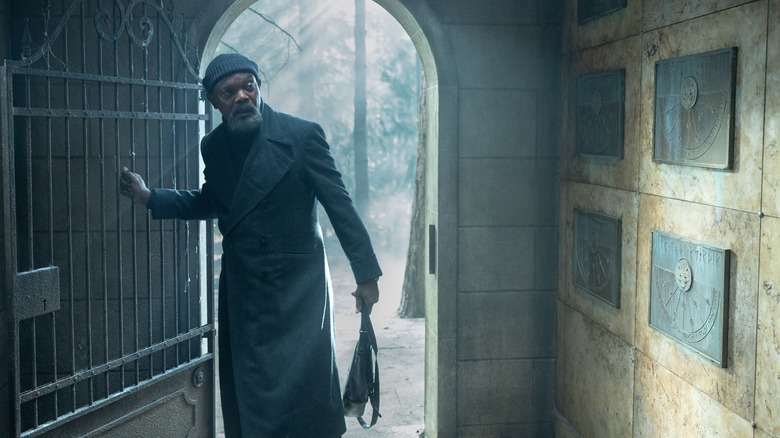 Marvel Studios
Ali Selim ("The Looming Tower") is on board to direct Marvel's "Secret Invasion." What's unique is that Selim is the sole director of the show, which is sort of like what Lucasfilm did with "Obi-Wan Kenobi" by having Deborah Chow direct the whole thing. Kyle Bradstreet ("Mr. Robot") serves as the head writer of the show. Selim and Bradstreet additionally serve as executive producers on the show alongside Marvel Studios head honcho Kevin Feige, Jonathan Schwartz, Louis D'Esposito, Victoria Alonso, Brad Winderbaum, Samuel L. Jackson, Brian Tucker, Jennifer L. Booth, Allana Williams, and Brant Englestein. It's also worth pointing out that Alonso has since departed Marvel Studios after being with the company for more than 15 years, and this will be one of her last credits with the studio.
Who is in the Secret Invasion cast?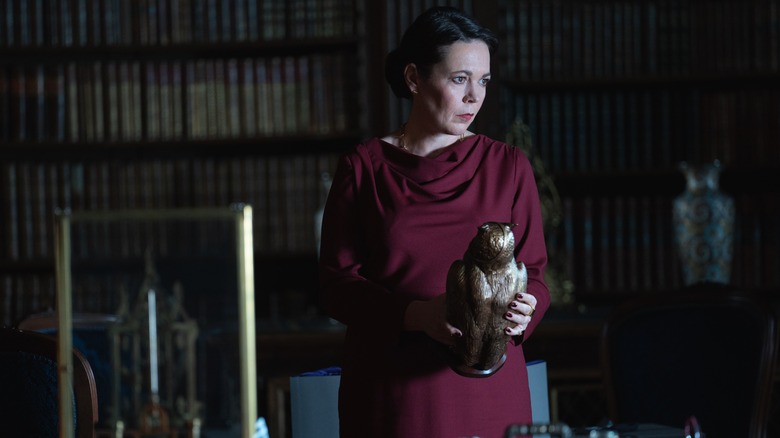 Marvel Studios
The cast for the series includes several familiar faces from the MCU's past, led by Samuel L. Jackson as Nick Fury. This, more or less, serves as the first project being led by Jackson as Fury in his 15-year tenure in the role, which is a big deal. He's joined by MCU veterans Ben Mendelsohn as Talos, Cobie Smulders as Maria Hill, Don Cheadle as Colonel Rhodes, and Martin Freeman as Everett Ross. 
Meanwhile, newcomers include Kingsley Ben-Adir ("One Night in Miami"), Charlayne Woodard ("Glass"), Killian Scott ("Dublin Murders"), Samuel Adewunmi ("You Don't Know Me"), Dermot Mulroney ("Scream VI"), Christopher McDonald ("Happy Gilmore"), Katie Finneran ("Bloodline"), Emilia Clarke ("Game of Thrones"), and Olivia Colman ("The Lost Daughter"). Also worth pointing out is that Clark is playing G'iah, who is actually the daughter of Talos, having previously appeared in "Captain Marvel," though without Emilia Clarke in the role. 
What shows and movies should you watch before Secret Invasion?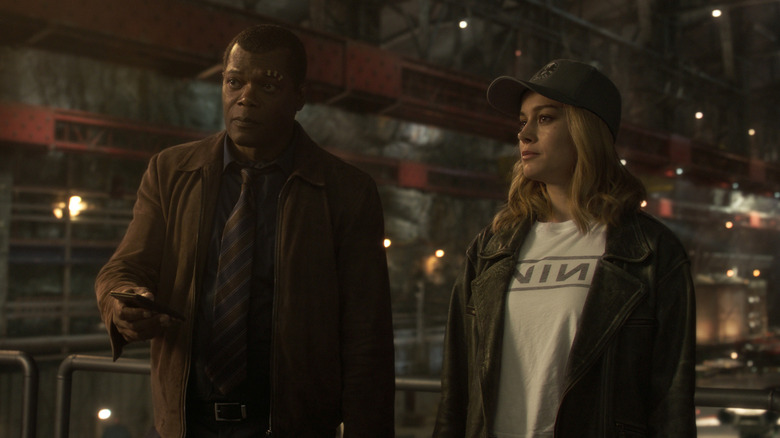 Marvel Studios
For those looking to do a little preparation in anticipation of "Secret Invasion," several MCU movies from the past would probably make for good homework. As far as the shows go, it doesn't appear as though this series is going to be building on much – if anything – that has happened in shows like "WandaVision" or "Hawkeye," so there's probably no need to worry about binging or rewatching any of the recent seasons of these series. Though, if anything, "The Falcon and the Winter Soldier" seems at least like it might be playing in the same corner of the larger universe, so that would be the only one that seems even remotely necessary.
But as for the absolutely essential stuff, "Captain Marvel" is a must given that that's where the Skrulls were introduced and where much of the pipe was laid for this show. Aside from that, "Spider-Man: Far From Home" also feels like a good one to watch as it helps explain where Nick Fury is at (quite literally) prior to the events of this show. Fortunately, almost all of the MCU shows and movies are streaming on Disney+, making it pretty easy to do some catch up. As for "Far From Home," it's currently streaming on Starz, though the post-credits scene is the main thing to be concerned with, and if you're looking for a bare bones approach, you could probably just pull that up on YouTube and call it a day.
The Secret Invasion trailer
Marvel has released a full-length trailer for "Secret Invasion," which helps to tee up the big mystery/spy thriller they're going for. We did a much larger breakdown of the trailer, which you can read here, but it is very much giving off "The Winter Soldier" vibes, which is something we haven't seen from the MCU in quite some time. Could this be Nick Fury's last ride? Is this going to be his swan song? We'll see this summer.