Saturday Night Live Director Don Roy King Leaving The Series After 15 Seasons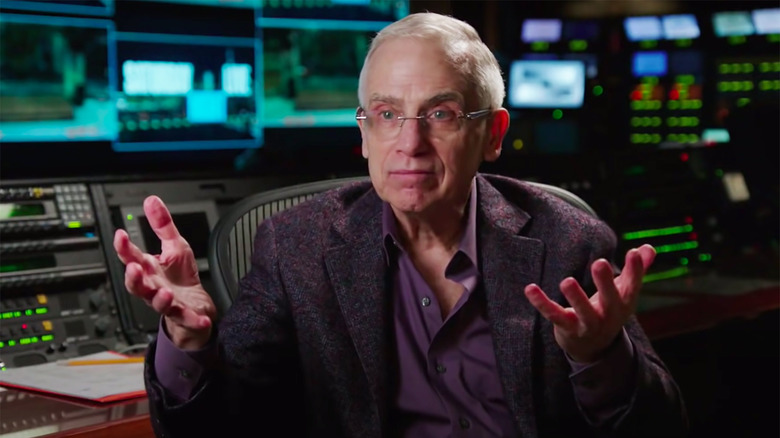 Saturday Night Live
This week we learned "Saturday Night Live" will be missing a beloved cast member when season 47 begins this weekend. Beck Bennett has departed the late night sketch show after eight seasons, but "SNL" will be missing another key talent from behind the scenes of Studio 8H in 30 Rockefeller Plaza. Director Don Roy King, who has been in the control room of "SNL" for 15 seasons, will not be returning this season (via Deadline). Instead, another live TV veteran will be taking the reins of "SNL."
Meet Don Roy King
Don Roy King earned 11 Emmys for his work on "Saturday Night Live," including one this year, bringing his total to 12 Emmys (he earned a Daytime Emmy back in 1977 for "The Mike Douglas Show," so King has been around for a long time). The Directors Guild of America has also given King seven awards, and he's been nominated eight other times by his fellow directors. 
King started his career in news broadcasting back in Pennsylvania, where he grew up, and graduated to major daytime television by directing episodes of staples such as "Good Morning America" on ABC and "This Morning" on CBS. But it's his work on "SNL" that he's best known for, and tackling a show like that is no easy feat. Get a taste for what King dealt with for every new episode of "SNL" in this look behind the scenes:
The chaotic nature of "SNL" is one of the main reasons the series has had only five total directors in its entire history. Dave Wilson directed from 1975-1986 and then returned from 1989-1995. Paul Miller had three years from 1986-1989, and Beth McCarthy Miller took the helm from 1995-2006 before Don Roy King came along. 
The New SNL Director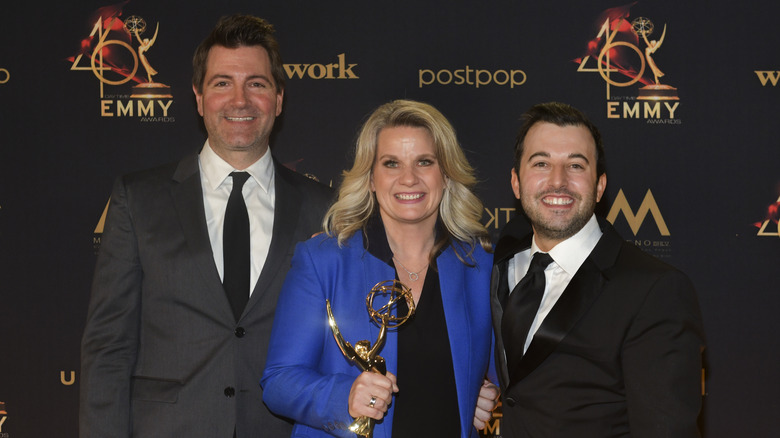 Rodin Eckenroth/Getty Images
So who is taking over the show? Liz Patrick (seen above in the middle), who directed over 2,100 episodes of "The Ellen DeGeneres Show," will be the new director of "SNL." Since Ellen DeGeneres' show is coming to an end soon, Patrick saw an opportunity to find a new gig, and you couldn't ask for a more prestigious job in live television today.
Patrick earned three Daytime Emmys for her work on "The Ellen DeGeneres Show," where she's also been working as a producer. Before that, Patrick had plenty of experience with live TV by directing "Total Request Live," not to mention episodes of "The Real World" and "Wild 'n' Out." If Patrick follows the suit of the previous directors at "SNL," she should be sticking around for awhile. Then again, we're waiting to see what happens when "SNL" hits season 50, because there has been some speculation about whether the show will continue after that. At the very least, there have been rumblings about Lorne Michaels leaving the series. But we've got a few years before we have to start worrying about that.
"Saturday Night Live" returns this weekend with "Loki" co-star Owen Wilson hosting the season 47 premiere.