Knights Of The Zodiac Movie Casts Sean Bean And Famke Janssen In Live-Action Anime Adaptation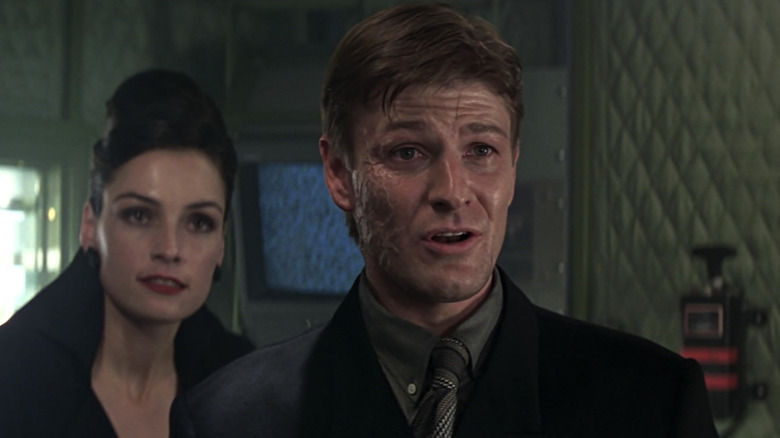 Eon Productions
Mackenyu, the mononymous Japanese actor, and Madison Iseman are set to headline "Knights of the Zodiac," a live-action adaptation of the manga, "Saint Seya," by Masami Kurumada. It's the supporting cast, however, that might be of interest to James Bond fans, since it reunites Sean Bean and Famke Janssen from "GoldenEye."
It's been over 25 years since Janssen's character, Xenia Onatopp, squeezed men to death with her thighs in "GoldenEye." She was a henchwoman for Bean's crime syndicate leader, Alec Trevelyan, who started out as 006, Bond's friend and fellow agent, only to fake his death and go rogue.
Mackenyu (pictured below) had a role in "Pacific Rim: Uprising" and is the son of martial arts legend Sonny Chiba, who passed away last month and was known to American audiences for playing the swordmaker, Hattori Hanzo, in "Kill Bill, Vol. 1."
According to The Hollywood Reporter, Mackenyu's role in "Knights of the Zodiac" is that of the titular Saint Seiya, a street orphan imbued with mystical powers who "embarks on a journey to conquer the ancient Greek armor of Pegasus and choose his side in a preternatural battle for the fate of Sienna (Iseman)."
Iseman is also set to star in Amazon Prime Video's upcoming TV re-adaptation of "I Know What You Did Last Summer." Tomasz Baginski, who most recently served as an executive producer on "Into the Night" and "The Witcher," will direct "Knights of the Zodiac." Numerous production companies are attached, with the two most prominent being Toei Animation and Sony Pictures Entertainment.
Nick Stahl Joins Mackenyu and Madison Iseman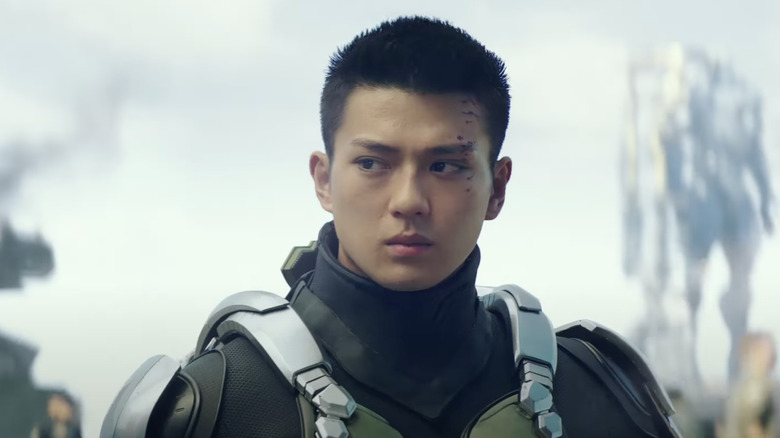 Legendary Pictures
In "Knights of the Zodiac," Bean will reportedly play Alman Kiddo, a mentor "who recruits Seiya into the Knights order, which he founded when he discovered the reincarnated goddess [Athena]." Let's just hope this mentor doesn't die, since Bean's characters are known for doing that in everything from "The Lord of the Rings" to "Game of Thrones."
Also joining the cast of "Knights of the Zodiac" is Nick Stahl, who starred in "Carnivale" and "Sin City" in the 2000s and has been making a comeback as of late with roles in "Hunter Hunter" and "Fear the Walking Dead."
"Saint Seya" already spawned several animated film adaptations and an anime series, which wrapped up just last year. However, "Knights of the Zodiac," will be the first live-action adaptation of this property that we have seen.
"GoldenEye" kicked off the Pierce Brosnan Bond era, revitalizing the franchise and leading to the Daniel Craig era, which is coming to an end in "No Time to Die." If you're a fan of "Saint Seiya" or just want to see a couple of Bond baddies reunited, "Knights of the Zodiac" has got you covered.
The movie will also incorporate the stunt and fight choreography of Andy Cheng, who served as the fight coordinator for Marvel's "Shang-Chi and the Legend of the Ten Rings."