Netflix's Trailer For Seinfeld Is Making Us Thirsty!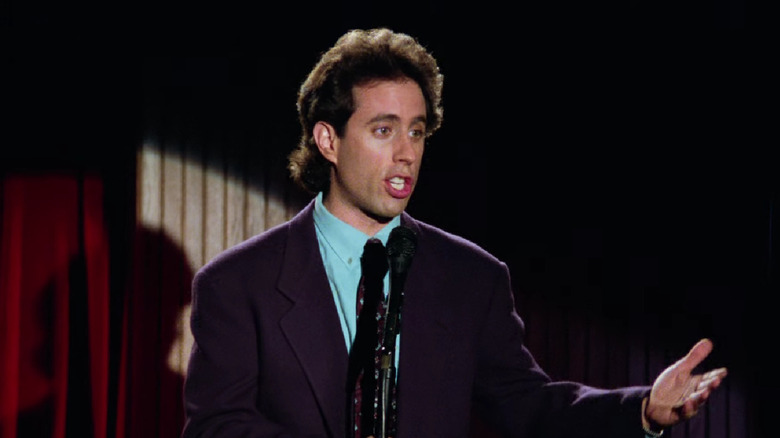 Castle Rock Entertainment
Get OUT! 
The iconic '90s American sitcom "Seinfeld" is making its 180-episode debut on Netflix this October. We've all got a friend or two who, for some reason, missed a cultural touchstone growing up. Me? Despite growing up in the '90s, I've never watched a single episode of "Friends." I know a few folks who came up in the same era, with the same access to television, who have never caught the goings-on of Jerry, George, Elaine, and Kramer. If you or any of the homies have this blind spot, Netflix has your marathon-watching needs covered.
The Show About Nothing
"Seinfeld" is the brainchild of Larry David (as with "Curb Your Enthusiasm," he also served as "Seinfeld's" head writer and executive producer) and comedian Jerry Seinfeld who plays a fictional version of himself on the show. The show aired on NBC from 1989 to 1998, a brag-worthy nine seasons. The show follows Jerry and three of his friends and their day-to-day lives in Manhattan's Upper West Side. There's the self-loathing and neurotic George Costanza (Jason Alexander), Jerry's amicable ex, Elaine Benes (Julia Louis-Dreyfus), and eccentric neighbor down the hall, Cosmo Kramer (Michael Richards). The show sits alongside "It's Always Sunny in Philadelphia" and yes, "Curb Your Enthusiasm," as unique entries in television history because the characters don't grow or learn to be better people; they are the same insufferable and pessimistic New Yorkers from season 1 to season 9.
What's The Deal With Streaming?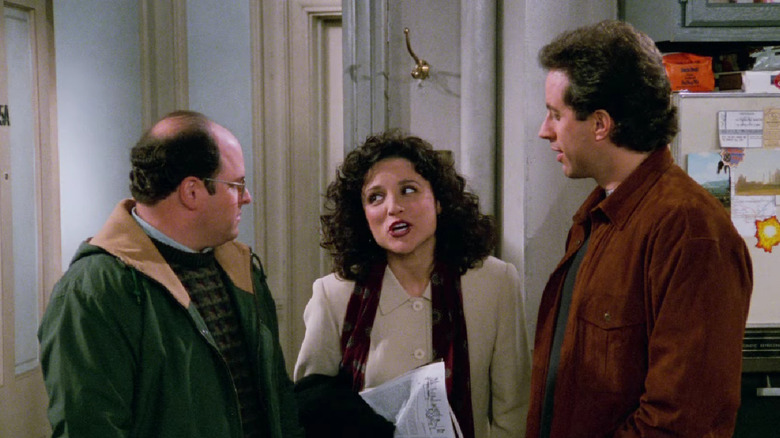 "Seinfeld" enjoys a strong position in the pop-culture consciousness. "Yada, yada, yada..." has become a widespread placeholder phrase for stories that go on too long, while Festivius, a secular anti-commercialism holiday originating with author Daniel O'Keefe and featured in the show's 1997 episode "The Strike," is actually observed by fans around the world on December 23. The show's final episode aired on May 14, 1998, and was widely regarded by fans as a disappointing coda to an iconic show — not that Jerry, George, Elaine, and Kramer care what you thought of it. If the show taught us anything, it's that they don't care about anything.
According to Bingeclock, watching all 180 episodes back to back from beginning to end would take three days, eighteen hours, and thirteen minutes. Who needs sleep? Reruns of the show still run on TBS until October 9, when the syndication rights carry over to Comedy Central; the reruns proper begin airing on October 11. While DVR is still a thing for many households, there's a special privilege in being able to skip directly to "The Soup Nazi" or the Emmy-winning self-denial episode "The Contest." No matter how you watch it, say hello to Newman for me.
"Seinfeld" arrives on Netflix on October 1, 2021.