Mahershala Ali Sci-Fi Drama Swan Song Will Premiere In Theaters And On Apple TV On The Same Day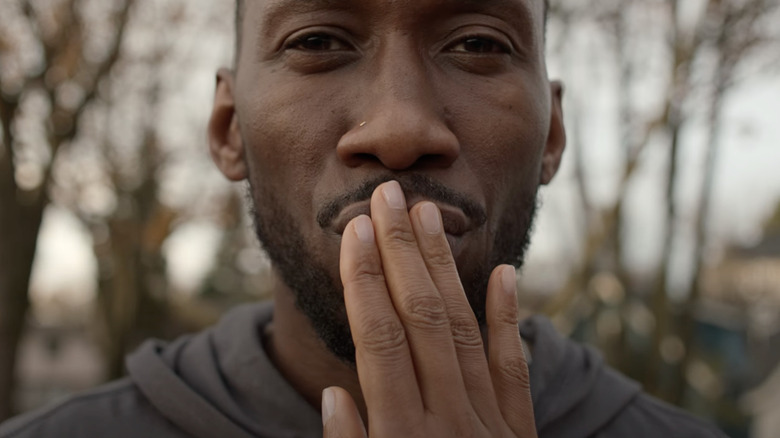 Apple TV+
There are two movies named "Swan Song" coming to us in the second half of 2021: one of them sees Mahershala Ali leading a top-shelf cast that includes Glenn Close, Naomie Harris, Awkwafina, and Adam Beach. The other one stars Udo Kier and is a Magnolia Pictures release, which already hit VOD in August.
With all due respect to Kier, it's the Ali-led "Swan Song" that merits attention here. Not only because of its stacked ensemble cast but because it marks another get for Apple, which continues to attract top talent and expand its line of original movies.
Collider reports that "Swan Song," will arrive in theaters and on Apple TV+ on December 17, 2021. That almost makes it seem like Apple could be positioning it as an Oscar contender. If so, it wouldn't be the first time Ali was attached to one of those. He's a two-time Best Supporting Actor winner already for "Moonlight" and "Green Book."
"Swan Song" is written and directed by Benjamin Cleary. Here's the film's plot synopsis:
Set in the near future, Swan Song is a powerful, emotional journey, exploring how far someone will go, and how much they'll sacrifice, to make a happier life for the people they love.
Collider notes that Ali's character, Cameron, "must decide whether or not to alter his family's fate, and grapple with how far he is willing to go in order to guarantee a happier life for those he loves." Close plays his doctor; she's an eight-time Oscar nominee, though somehow, she's been robbed of an actual win.
Clone Movies and Clone Titles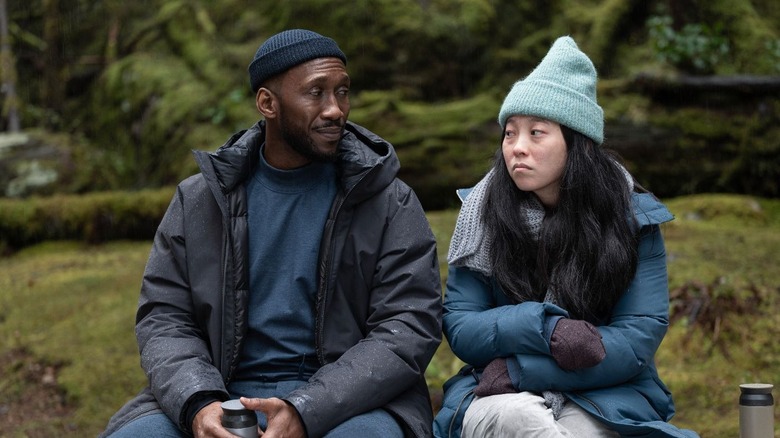 Apple TV+
While some filmmakers (namely, Edgar Wright) do check IMDb before settling on a title for their films, the phrase "swan song" is generic enough that it's understandable why the same title might be cloned across two movies that are coming so close together on the 2021 release calendar. Somehow, this one slipped through the cracks, and I'm sure there might be viewers out there who get confused when they are googling about "Swan Song" and seeing images of Udo Kier pop up in place of Mahershala Ali.
That said, a clone movie starring Ali is an interesting prospect. 
With films like Joel Coen's "The Tragedy of Macbeth" and Martin Scorsese's "Killers of the Flower Moon" on the way — not to mention new episodes of "Ted Lasso" — Apple TV+ is slowly becoming more "worth it" as a streaming option. This week, we spotlighted 10 other Apple TV+ movies that justify a subscription. We could probably work up another whole list like that just with upcoming Apple TV+ movies that give us reason to be excited.
"Swan Song," starring Mahershala Ali, is one of those. The movie flies to theaters and Apple TV+ on December 17, 2021.